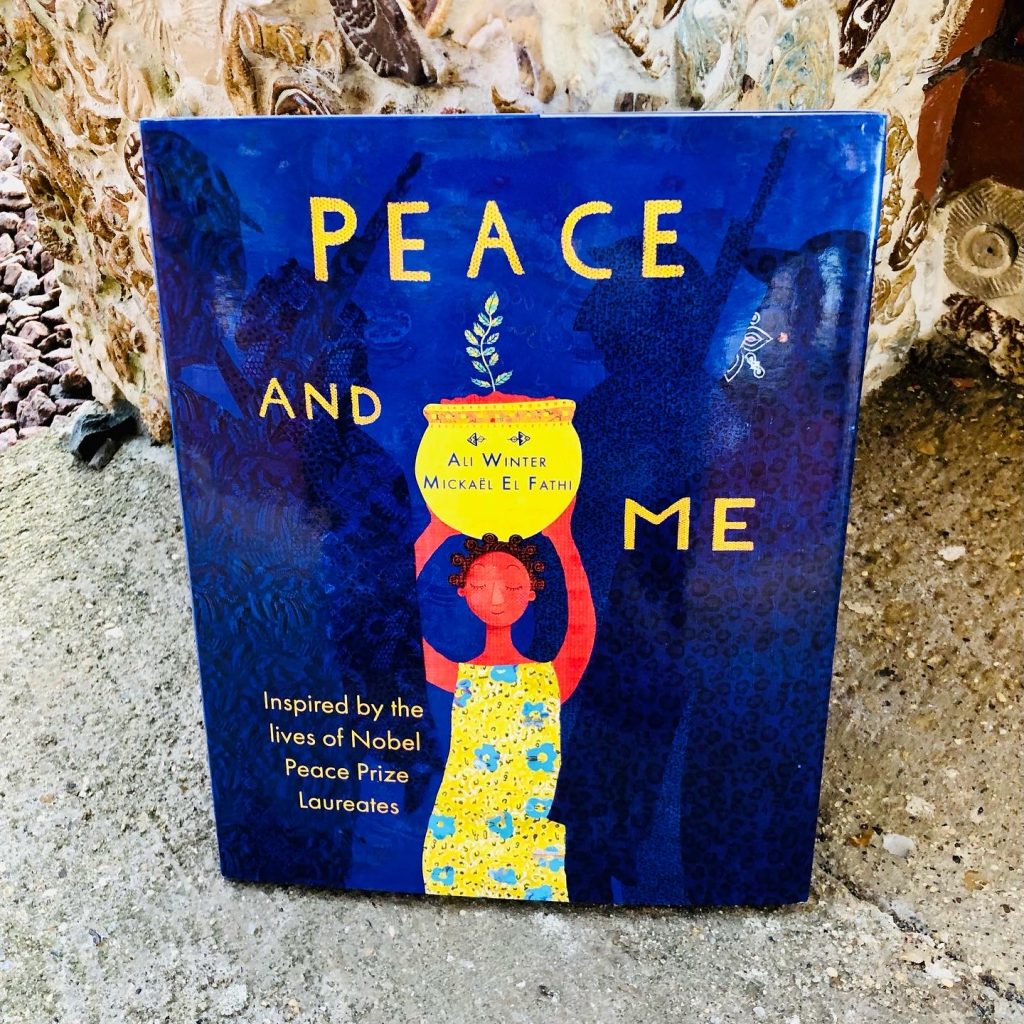 Peace obviously means many things to many people and can be quite a difficult (but very necessary) concept to explain to a young audience. This book absolutely nails it, though, by collating the inspirational stories of a number of Nobel Peace Prize winners across the 20th and 21st centuries.
Endorsed by Amnesty International, it's a beautifully-produced book with the most stunning artwork (huge apologies for my rubbish photos, a windy Sat morning in a car park doesn't make for great pics). I really love how it's been written, introducing a varied selection of prize winners to emphasise the breadth of interpretation, from making sure everyone has a home to valuing the things we have in common. The book highlights diversity in its broadest form, which makes it a great 'mirrors and windows' book as well as a superb conversation starter. To be honest, I've found it fascinating just reading about some of the prize winners whom I haven't heard of before, and I was particularly drawn to the introduction, which details how the prize came about. That in itself is a great topic for discussion, with the Nobel prizes being funded by the wealth generated from an invention that has also been used as a weapon of war.
It's a really cracking book for both home and school and I think it's going to be a real hit with my kids ?.