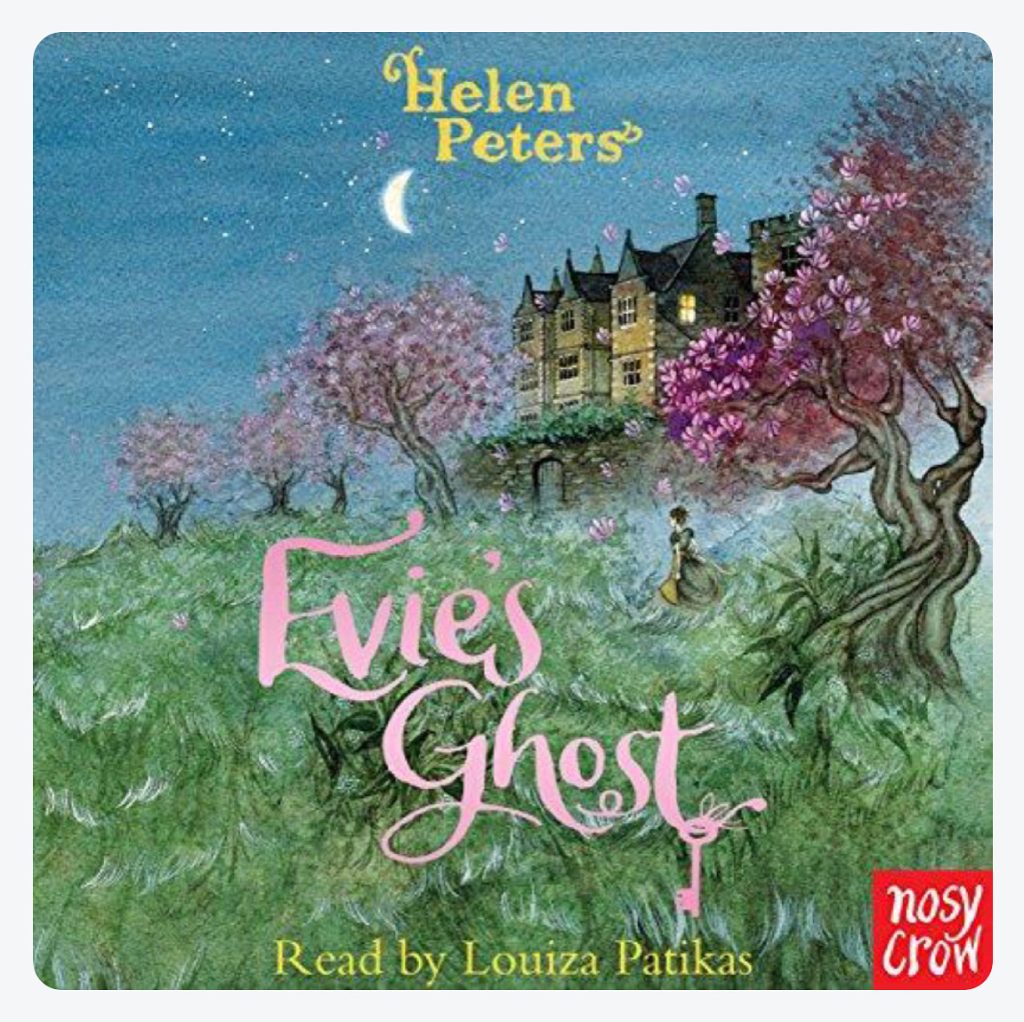 My daughter and I have been on the road a fair bit recently, so audio books have been keeping us company in the car. Judging by the fact that Anna didn't speak for an entire 2.5-hour journey (a full-blown miracle), I'd say she was totally captivated by this ghostly time-slip adventure.
Evie, a typical teenager who thinks that her world has come to an end when her mobile stops working and there's no reliable wi-fi signal, is sent to spend some time with her godmother while her mum is on honeymoon. Finding herself in the back of beyond in an old, creaky house and then expected to fend for herself, she is truly not impressed. However, on the first night she sees a ghostly figure at the window and runs from her room, only to find that she's travelled back to the early 1800s. She's convinced that she's been transported to the past in order to right a wrong, but to do that she needs to stay around for a while, which means experiencing life as a housemaid, with all the hardships and hard graft that comes with the position…
Superbly narrated by #louizapatikas, this was an absorbing and intriguing Middle Grade/Key Stage 2 story. It was a real eye opener for Anna to find out how difficult life was for young, working class children in Georgian times. The story pulls no punches in highlighting not just how hard children were expected to work for a mere pittance – whether that be in service or 'apprenticed' out – but also the appalling physical and mental abuse they often faced at the whim of their employers. The tale provoked, therefore, a really interesting discussion between us about the class system and how workers and women's rights have developed over the years. I love books like this that educate and spark questions: I'm hoping that the other Helen Peters book I have on my shelf – Anna at War – is of a similar ilk.