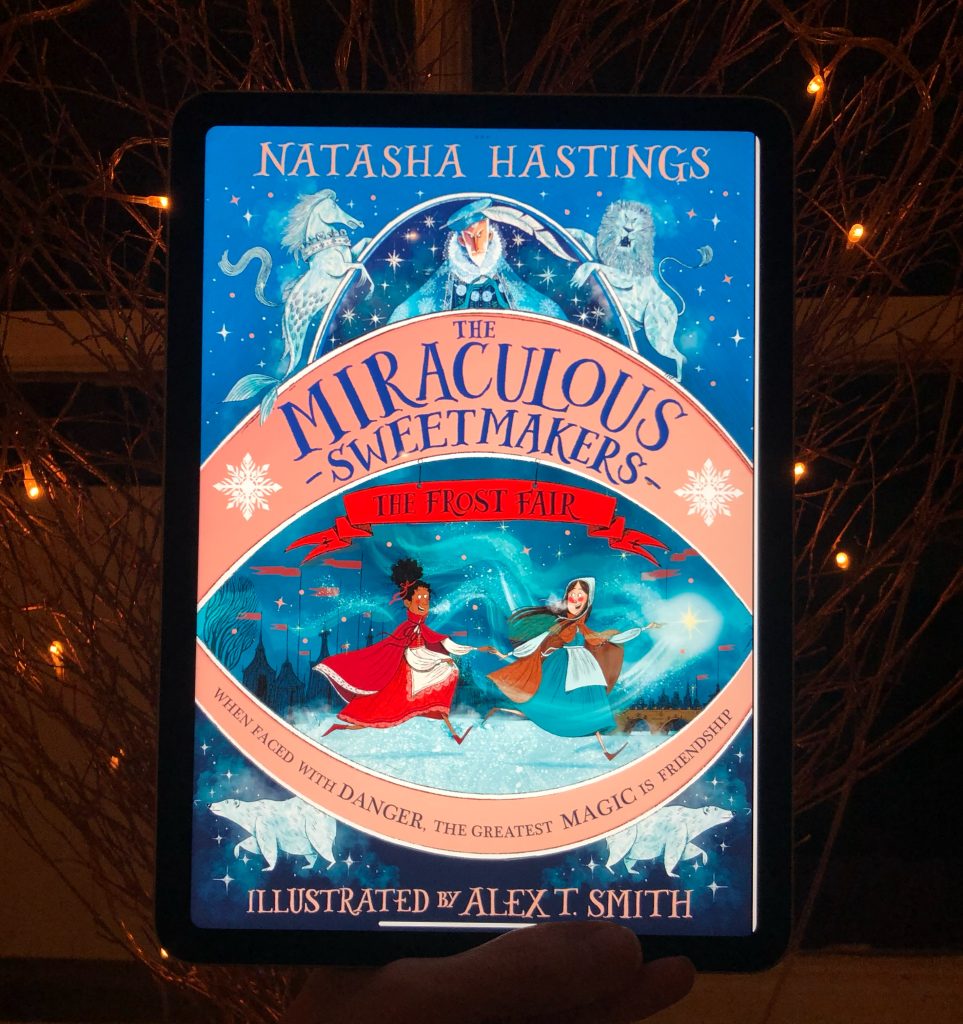 My first book of 2023 and it's a corker. Like my last read (or 'listen', considering it was an audio book 😁), this is a magical, wintery tale, but whereas The Ice Children was based in the present, this is set during the Great Frost of 1683.
After losing her twin brother 4 years earlier, Thomasina and her family continue to grieve in differing ways. After the Thames freezes, she sells her sweetshop goodies on the ice, while her friend, Anne, sells goods from her father's apothecary. With the Frost Fair in full swing, Thomasina finds herself drawn to a mysterious conjurer, who takes her to an alternative, otherworldly Frost Fair, dangling promises of seeing her brother again. But is he being true to his word or are there more sinister motives at play?
After seeing the stunning cover and Alex T Smith's fabulous, characterful illustrations, I was expecting a magical tale of friendship, but as I started reading, I quickly realised that the story had a mysterious, darker edge to it, with themes of grief and its impact on mental health woven throughout. There's also an element of danger, which gives you all the right chills, knowing that things at face value just don't seem quite right. This darker side doesn't overpower the story, though, as it's been really well balanced with an intriguing mystery, the building of warm and heartfelt friendships and an uplifting ending which will leave readers well-satisfied. The book is beautifully written, wonderfully descriptive and cleverly crafted – an exciting, original and enthralling seasonal fantasy, wrapped up in full frosty glory. I think this is the first in a series and I can't wait to read the next instalment.