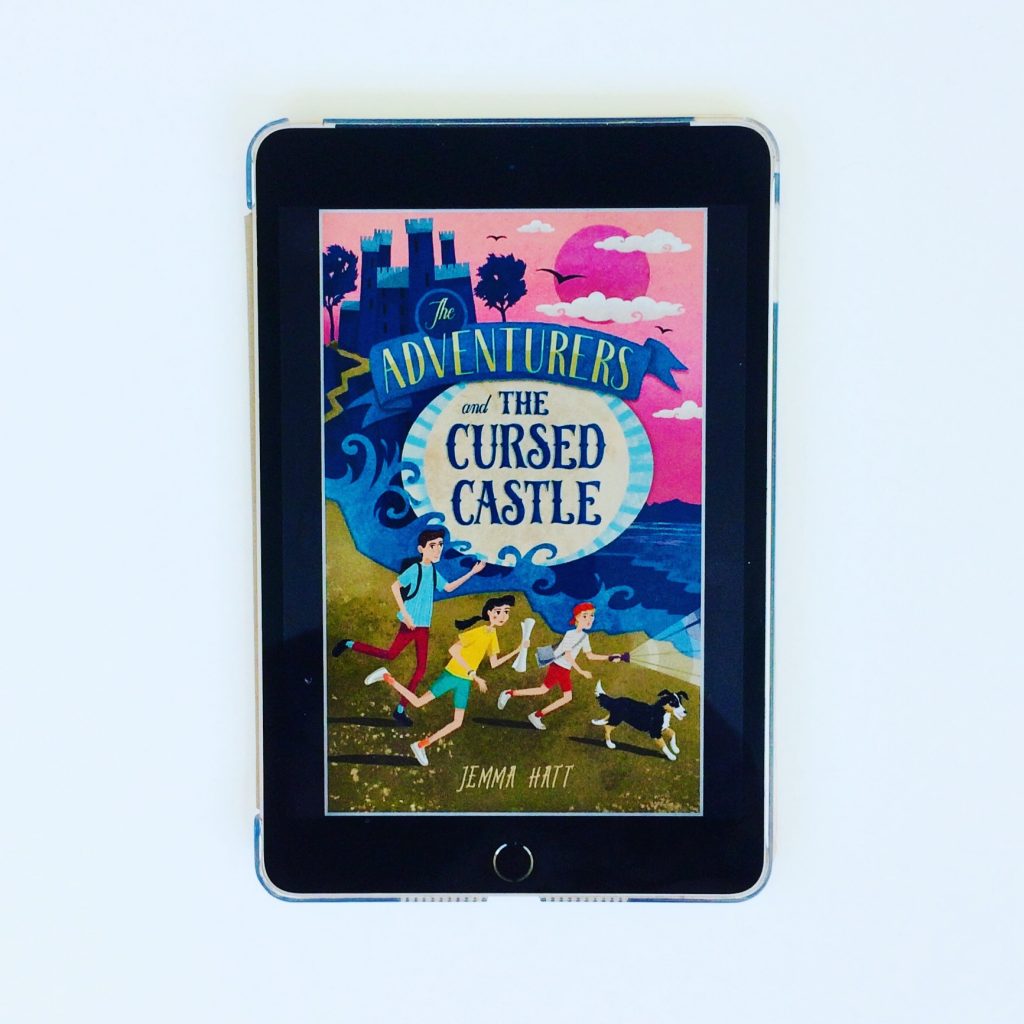 I've been a bit slow on the blog lately, predominantly due to it being one of the busiest times of the year on the allotment (my other passion aside from reading). However, today's rain is a double bonus: I don't need to water all the veggies I've recently planted and, as it's too wet to spend the day up on the plot, I can finally get on with some blogging!
I spotted this middle grade book (age 8 – 12) as it came up in my Amazon 'recommended reads' list recently. I was initially attracted by the vintage-style cover and then the intriguing synopsis caught my attention.
Lara's mum, an Egyptologist, has to travel to Egypt over the Summer holidays, which means that Lara, her dog and her cousin, Rufus, are sent away to their Great Uncle Herb's castle in Cornwall. As they arrive, they hear that the castle is cursed after treasure was taken from Egypt and transported to Cornwall by a 19th century ancestor. While the children are initially sceptical of the claim, circumstances rapidly change and Lara, Rufus and their new friend Tom find themselves diving headlong into their first adventure…
This is a well-crafted, exciting adventure story that's written very much in the Blytonesque style: picnics, secret passages and cunning villains galore. Indeed, it transported me back to my childhood, reading after lights-out under the covers with my torch. The race to discover and decipher cryptic clues makes it a fast-paced read and there are little twists and turns along the way that will compel readers to keep turning the pages. I particularly liked the warm, authentic friendship that develops between the children and many readers will be able to relate to the cousins' sibling-style bickering! I also enjoyed the link to Egyptology, a subject I find fascinating.

The Adventurers will appeal to traditional mystery and adventure fans and particularly to Famous Five and Secret Seven aficionados, both young and old. The next in the series is due out imminently, with the intrepid trio heading off to Egypt. I, for one, am looking forward to another cracking adventure…
————————————————————
The Adventurers and the Cursed Castle

Author: Jemma Hatt
Cover Art: Andrew Smith
Publisher: Elmside Publishing
ISBN: 9781999364106