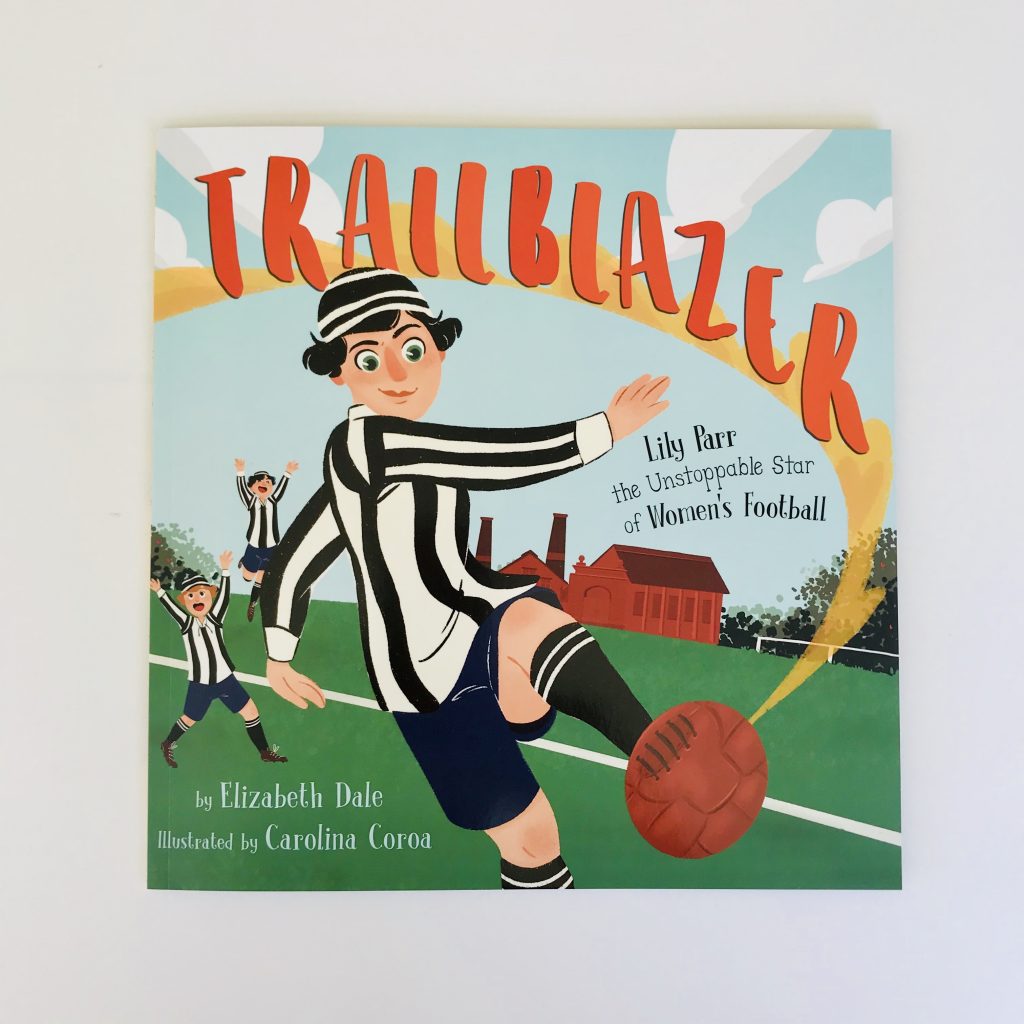 It's midway through the second half and time for our stop on the Trailblazer blog tour! Written by Elizabeth Dale and illustrated by Carolina Coroa, Trailblazer tells the inspirational story of Lily Parr, footballer extraordinaire and one of the pioneers of the women's game. Bearing in mind I have a football-obsessed, factual book-devouring son (Hugo), Kate from Maverick Publishing couldn't have picked a better tour for us to join…

Imagine being an extremely talented football player, scoring 43 goals in your first season at age 14, head-hunted to play for one of the country's best teams and playing in matches that attract record-breaking crowds – only then to be banned by the English FA because the sport isn't deemed suitable for your gender (a ban that unbelievably remained in place for 50 years). This is exactly what happened in the 1920s to Lily Parr who, along with her team mates, refused to bow down to FA pressure and continued to play regardless of the restrictions placed on them, even travelling to America to achieve their ambitions. Demonstrating tenacity, moral courage and dedication in abundance, they paved the way for football to become one of the top women's sports in the UK – true trailblazers.

This engaging and informative factual picture book scores a perfect hat-trick for us. Firstly, the illuminating narrative – complemented by colourful, striking (excuse the pun!) and expressive illustrations – quickly captures your attention and draws you right into the story. I particularly like how it highlights valuable life skills such as resilience and perseverance, and encourages children to follow their dreams even if they face obstacles along the way.
Secondly, it scores top points for the many interesting facts incorporated throughout, including inside the front and back covers (Hugo loved, in particular, the footballing timeline). The abundance of detail will not only appeal to fact junkies like my son, but also provide quality reference material for projects on women's football and inspiring icons.

Finally, the book opens the door to age-appropriate conversations about inequality and prejudice. Hugo really struggled to understand how the FA was allowed to ban women's football for so many years. He plays for a FA youth (mixed) under-7s team so to him it's a no-brainer to have the best players on your team, regardless of their gender. It was thus no surprise that the book's narrative generated many questions from him. We believe it's important for Hugo to understand that while inequality was prevalent throughout history, it still exists in differing forms today. By using this story as a starting point, therefore, we were able to take the conversation one step further, exploring the importance of equality and fairness in our daily lives, and discussing why it's so important to stand up for what we believe in.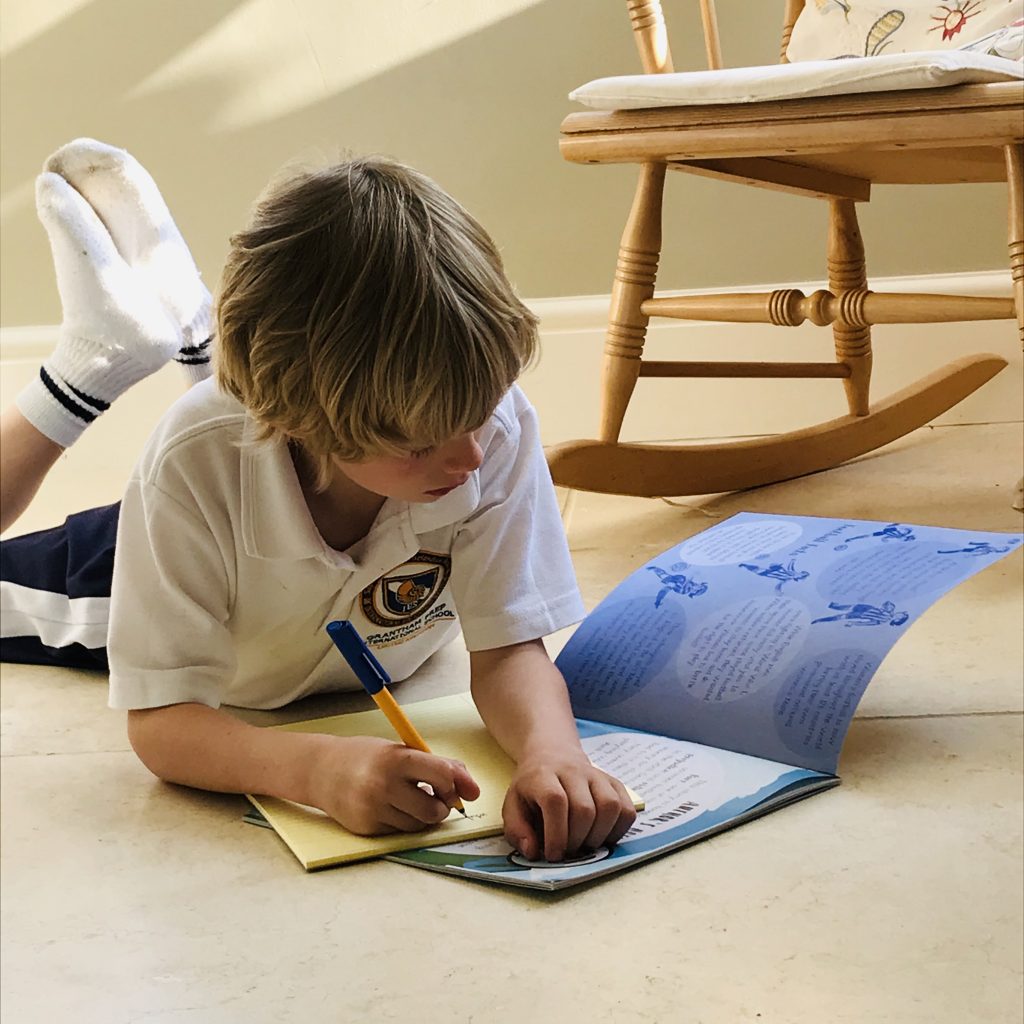 As I'm typing this, Hugo is sat on the floor re-reading the story and copying out some of the facts. I've just asked him to describe his thoughts on the book, to which he responded "back of the net". I think that sums it up quite nicely.
Trailblazer is released on 28 June: if you want to pre-order a copy, here are some useful links. Some of you will be aware that this week is Independent Bookshop Week, so if you would like to support an indie seller, I've put the Hive link at the top.
Hive.co.uk – https://bit.ly/3dWFwmC
Amazon – https://amzn.to/30zs04t
Book Depository – https://bit.ly/2C3rdyJ

Finally, a big thank you to Maverick Arts Publishing for inviting me to take part in our first blog tour – to quote the inimitable Chris Kamara, "Unbelieveable, Jeff"…
Trailblazer: Lily Parr, the Unstoppable Star of Women's Football
Author: Elizabeth Dale
Illustrator: Carolina Coroa
Publisher: Maverick Arts Publishing
ISBN: 9781848866423
Paperback: 32 pages