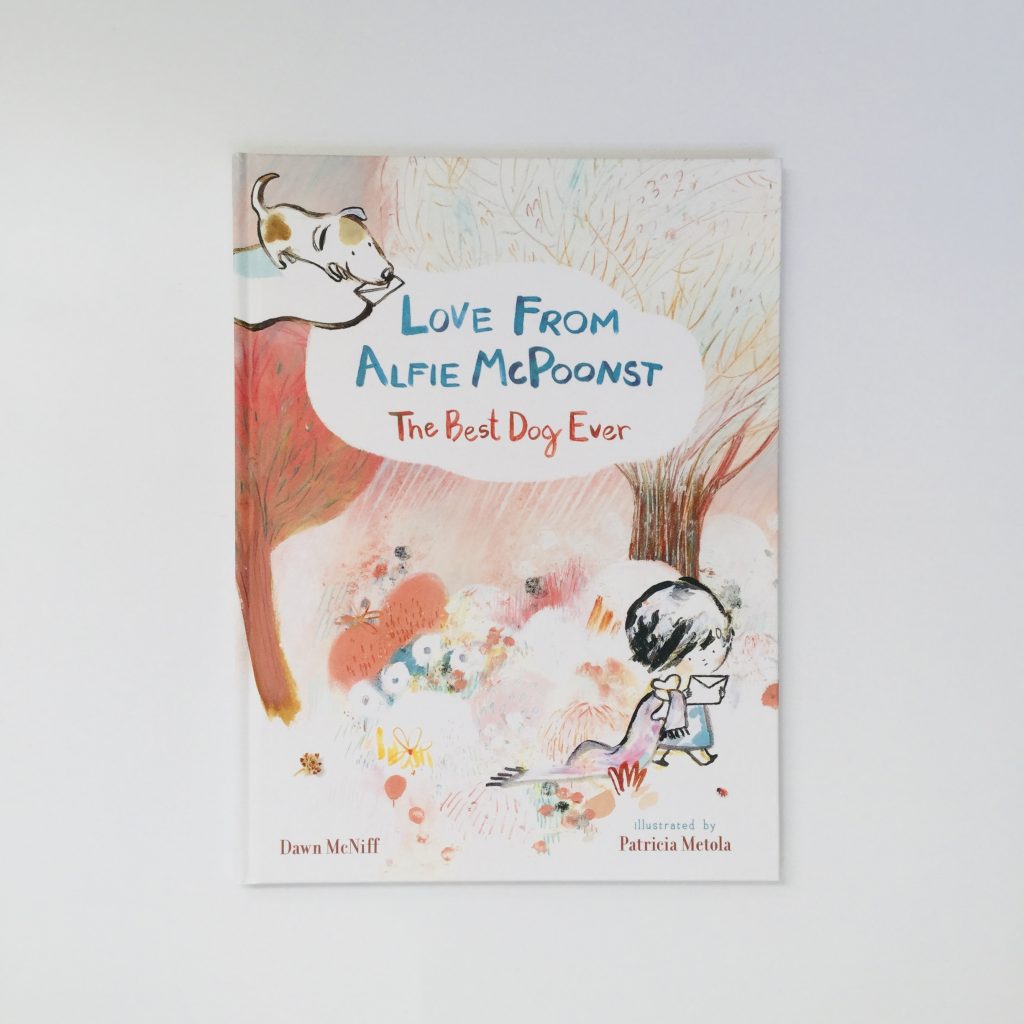 Many children first experience loss and grief through losing a pet. While we have lost 2 dogs since our kids were born, the children were a bit too young to understand what was happening first time around, and so my 6-year-old in particular was hit quite hard when we had to say goodbye to Chester in December. When I saw Love From Alfie McPoonst recently on #bookstagram, therefore, I thought it might just help.


With the aid of gentle humour and exquisite illustrations, this beautiful picture book has been both sensitively and very cleverly written to assist young children with the grieving process. Alfie McPoonst writes his little owner letters to reassure her that while he misses her very much, he is ok and is enjoying life as a sky dog. Hugo and I read it together last week – it made him smile, particularly when he read about the sky dogs being able to do all the naughty things they are not allowed to do on earth, and now each evening he waves to the star 'peep hole' to say nighty-night to both Chester and our other dog Max.

While the story's perfect for sharing as it opens the door for both adult and child to talk about their memories and feelings, the accessible language means that newly independent readers can read this on their own, too. The author, Dawn McNiff, has worked as a bereavement counsellor and so those buying the book can be confident that the story has been written from a position of knowledge. In sum, it's a sad but warm-hearted tale, which should bring comfort to young readers at an upsetting time. ??.
Love From Alfie McPoonst The Best Dog Ever
Author: Dawn McNiff
Illustrator: Patricia Metola
Publisher: Walker Books
ISBN: 9781406369915
Hardback: 32 pages