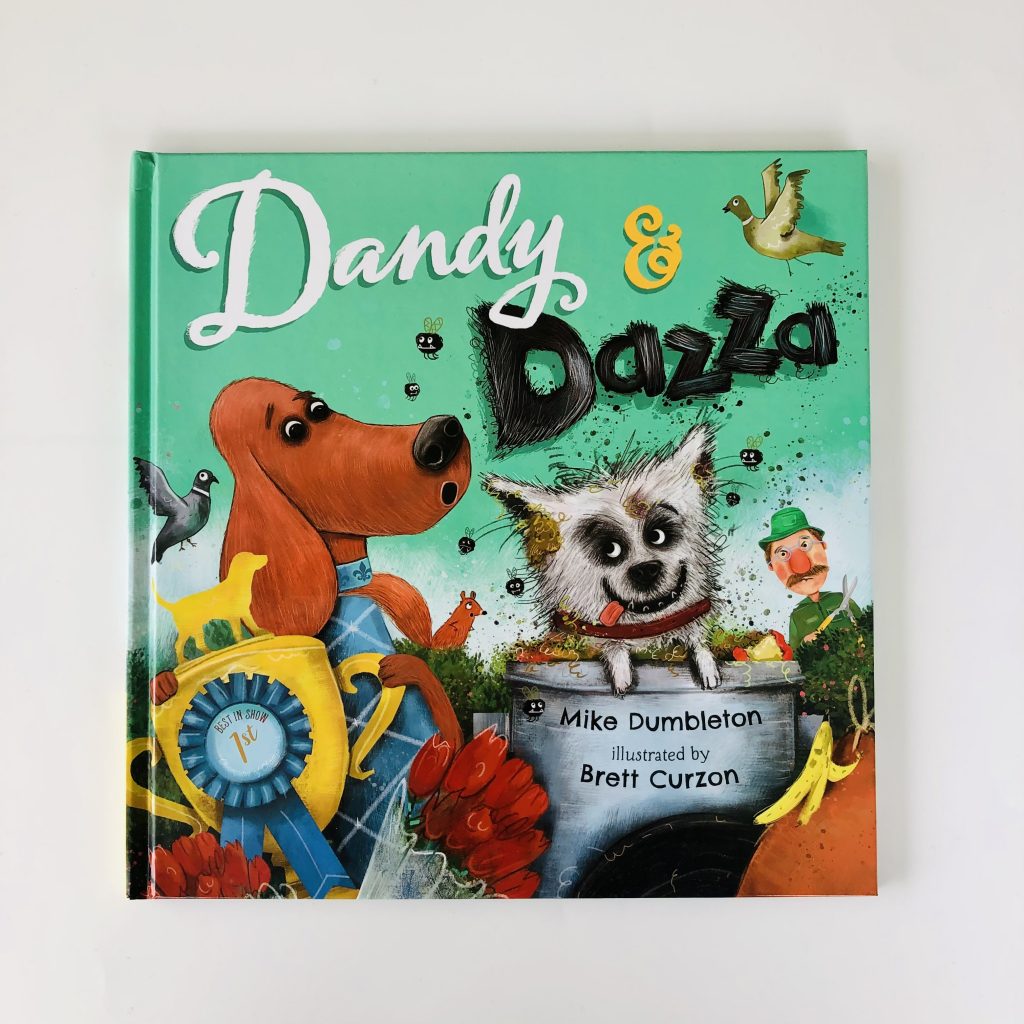 Dazza was amazed that Dandy had so much go crazy in him. Dandy was amazed that go crazy was so much fun.
If you are looking for a joyous picture book that celebrates difference and friendship, then it's well worth checking this fabulous story out.
Dandy and Dazza are as different as chalk and cheese. Dandy is a cultured, well-behaved pooch who wouldn't dream of putting a paw out of place, whereas Dazza is more of a live-in-the-moment sort of hound, scavenging for food and seeking enjoyment at every turn. As they are both so different, can they ever find common ground and become friends?
I loved this even before I opened the cover as Dazza, with his toothy grin and his tongue hanging out of the side of his mouth just made me smile – we all know a dog like Dazza! In fact I have my own version in the guise of Watson, our nutty but supremely loveable spaniel ?. The story is obviously a heartwarming one: two dogs finally realise that their differences can enhance their friendship as both of them benefit from the personality of the other. I love how the hilarious, expressive illustrations really bring the dogs' distinctive characters to life and I imagine that most children will howl with laughter when they see the 2 dogs weeing up trees and posts in the park!
The book has been beautifully produced (check out the quirky bug endpapers ?) and being a hard back, it's robust enough to withstand regular handling by young pups (I'll get my coat…). It would also make a lovely gift – possibly one each for a pair of budding best friends?
A big thank you to New Frontier Publishing for gifting us this utterly delightful book. I'm going to keep this out on display so that I get to see Dazza's crazy face every time I walk past our reading corner!