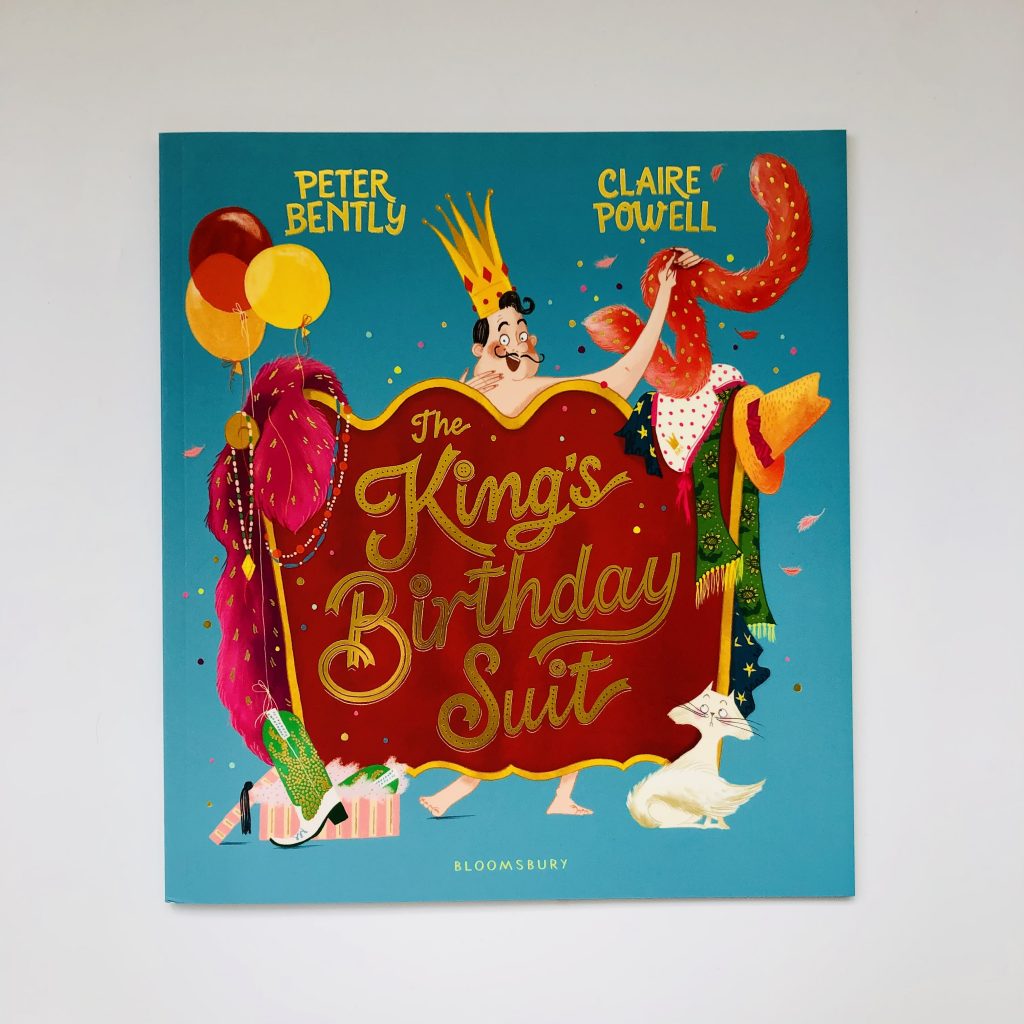 King Albert-Horatio-Otto the Third had SO many clothes it was simply absurd.
Today is my stop on the blog tour for this superb new picture book written by Peter Bently and illustrated by Claire Powell. The King's Birthday Suit combines the best of old and new: a rhyming, humorous re-telling of Hans Christian Andersen's classic tale, The Emperor's New Clothes. Its clever rhyming language and jaunty cadence make it a delight to read out loud and the anticipation of the Emperor parading in the nude will generate lots of giggles, particularly with words such as twit, naked and bum in the text! There is, of course, a moral to this story, so youngsters will also be encouraged to make their voice heard and speak up for what they believe in.
Claire's vibrant, colourful and comical illustrations are an absolute tour de force: from the diversity of outfits and characters to an artfully placed sash, each page is a real feast for the eyes. I shared the story with my 9-year-old last night (she remains a big fan of picture books) and she pored over the spreads for the longest time, trying to decide which outfit she liked the most and which she thought was the most fanciful. I personally loved the Emperor dressed in an Elvis outfit, which went completely over my daughter's head but definitely made me chuckle! We also had a good old laugh over the witty endpaper headlines and tried to make a few up of our own. According to Anna, this book is a 'winner, winner, chicken dinner' and while I might not personally use that exact phrase, I completely agree with the sentiment! I think there's nothing nicer than finding a book to share that you both equally enjoy ?.
A big thank you to Kaleidoscopic Tours and Bloomsbury for our gifted copy of the book and inviting me to join the tour.