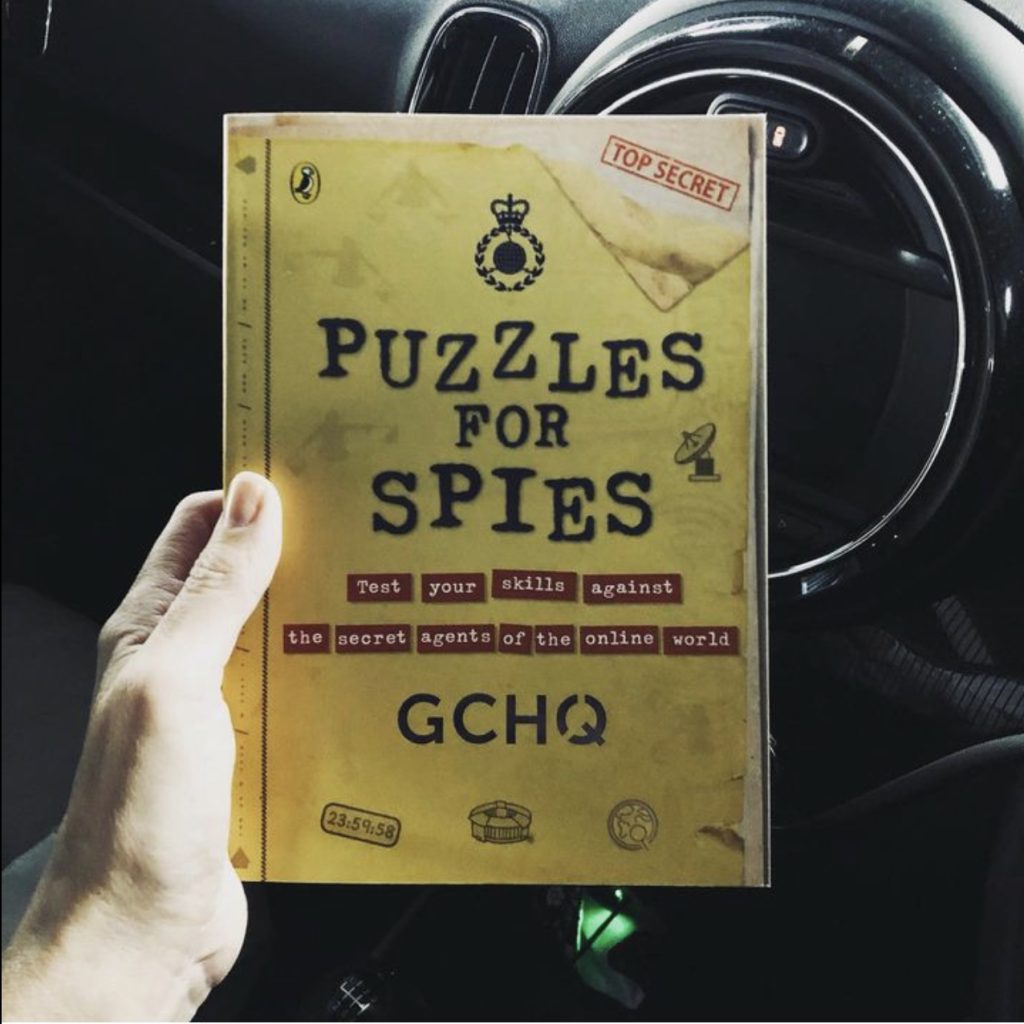 Another Saturday morning, another car park, albeit a rather murky multi-storey today so apologies for the dodgy photo! After my woeful attempt at the adult GCHQ puzzle book, I now have my hands on the children's version, which is really rather good! Like the adult version, there's lots of information about GCHQ and famous people who have worked in the intelligence services, and the puzzles themselves are broken down into different categories of coding, maths, engineering and languages, demonstrating that people with all different skills can successfully work at GCHQ. In fact the book highlights the benefits of diversity and makes the point that people who think differently – mentioning specifically people with dyslexia and ADHD – add real value to the organisation as they approach problems in different ways to many other people.
It's definitely not a book just for middle grade/KS2 puzzlers (albeit it's perfect for those who are) – I'd say the focus is more on being curious and having an interest in figuring things out. And while I am in no way an educational expert, if you have children working towards the 11+, this book is also a fun and engaging way to help with practising problem solving, spotting patterns and thinking outside the box.
Like the adult version, monies from sales go to The Royal Foundation's Heads Together campaign. I do like how in the Foreword – by the now Prince and Princess of Wales – the point is drawn out that bringing different perspectives together can often be the key to unlocking a solution you can't quite find on your own.