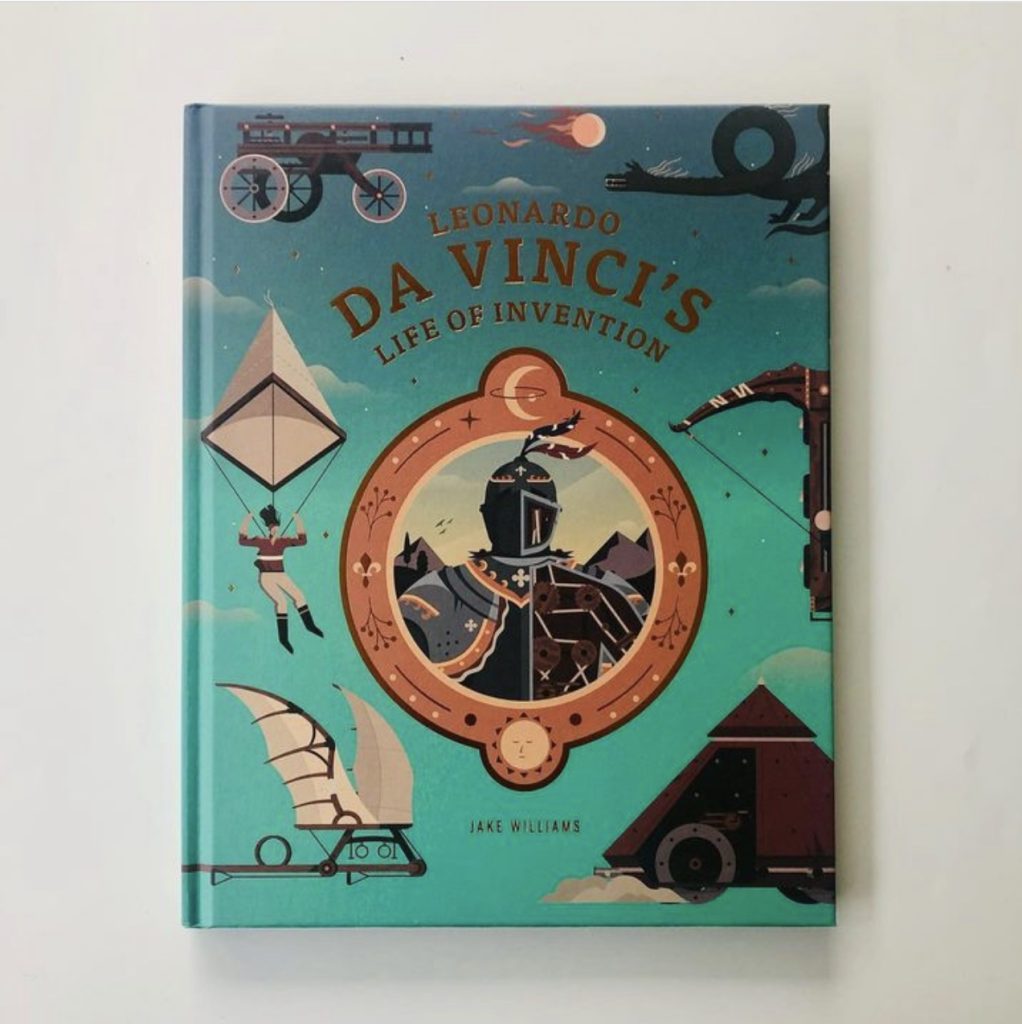 The noblest pleasure is the joy of understanding

Leonardo da Vinci
This is a really fascinating read. I thought I knew a fair bit about Leonardo da Vinci but reading this has proved me wrong! It draws together all the different subjects and areas that da Vinci excelled in – from art to maths and the natural world to engineering – and which made him a talented polymath, or as my husband calls him, "a bit of an overachiever"! So many things can be traced back to him such as armoured vehicles, diving suits, planet shine and sound waves.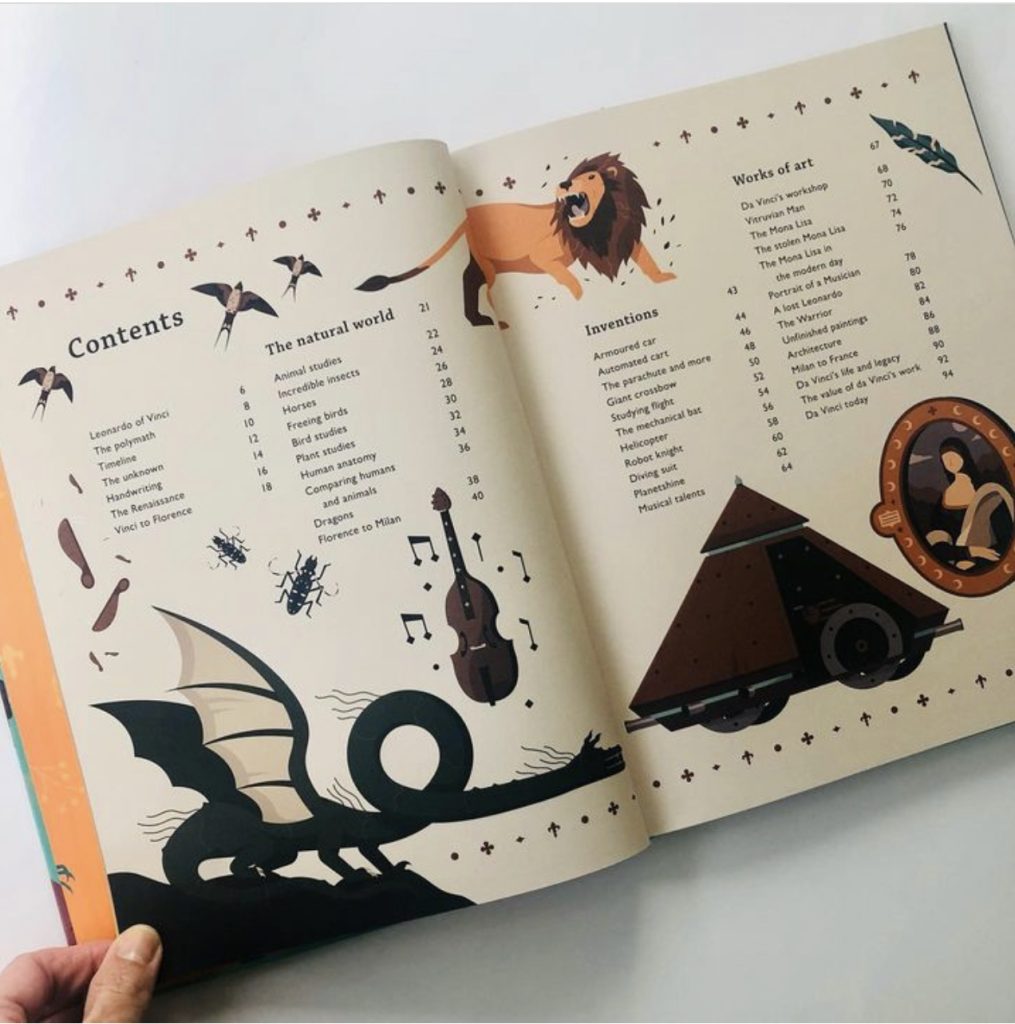 I love how the book makes the point that while da Vinci often classed himself a failure due to a number of unfinished works, his talent is very apparent to us now, so even if someone can't always finish something it doesn't mean they've failed. I think this would make an interesting discussion point either in the classroom or at home.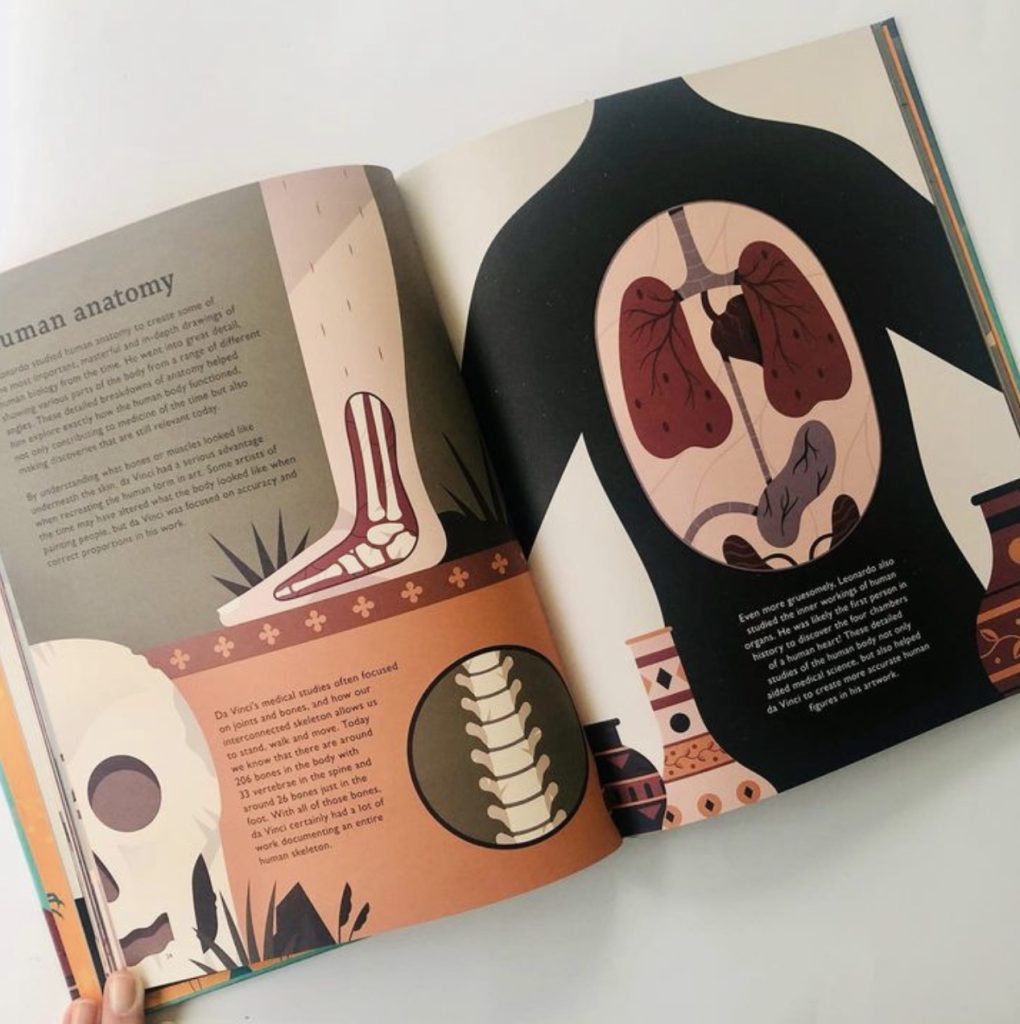 Visually, it's a stunning book and I particularly like the use of the muted colour palette throughout, with the sharp contrast of the bold, orange and grey endpapers. With its hard cover and foiling, it's a high-quality product and would make a great gift if you are one of those super-organised people already on the lookout for Christmas presents.