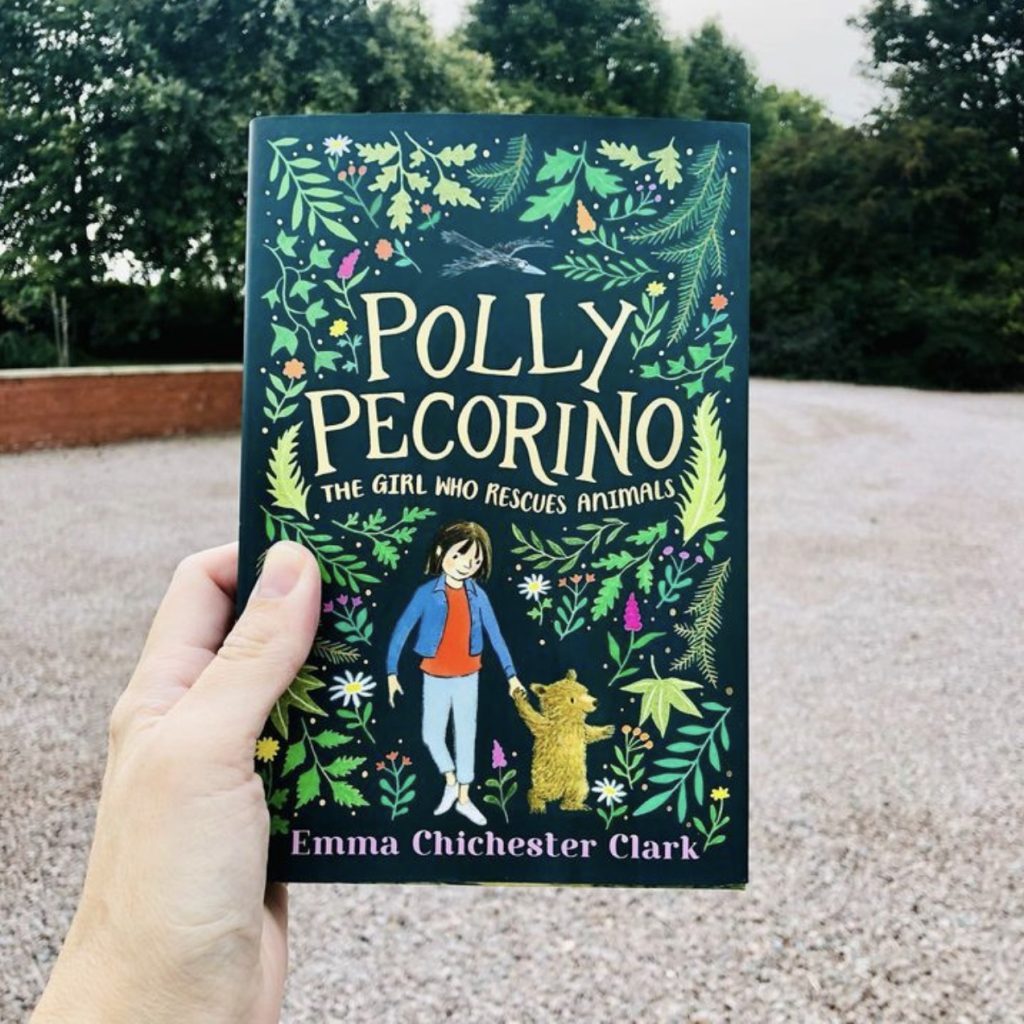 I'm back to sitting in the car park on a Saturday morning while my daughter is at drama club, which means an hour of quality reading time in the peace and quiet – hurrah!
Today's story is Polly Pecorino: The Girl Who Rescues Animals, which is both written and illustrated by Emma Chichester Clark. Polly is like a young Dr Doolittle as she has the ability to talk to animals, a useful skill for a rescuer. She lives close to the Happy Days Zoo, which in its heyday had been a beacon for animal welfare but due to a change in ownership, is currently occupied by badly neglected residents. With profits dwindling, the owners decide to steal a bear cub from a nearby forest to boost ticket sales, but the cub's parents want their cub back. Can Polly both stand up to the zoo owners and return the cub back to its natural habitat?
This is a charming story with a great message about animal welfare, the perils of human greed and the importance of being kind. Polly is a brave, gutsy and empathic protagonist and I think readers will be able to relate to her character and values.
It's a fab lower KS2/middle grade book – perfect for those moving on from junior fiction – and it's beautifully illustrated. The drawings of Booboo the bear cub in particular are just lovely. There's also a gorgeously-illustrated hard cover underneath the dust cover. I liked it a lot – it reminded me a little of the gentle but satisfying stories I used to read as a child.