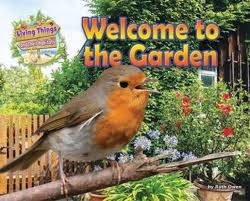 With having 2 very inquisitive children, we love non-fiction books in the Merry Bookworm house and these well-written and informative books by Ruth Owen are enjoyed regularly by all of us.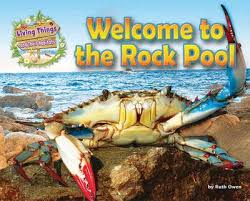 The purpose of each book is to introduce a new habitat to young children, explaining how living things depend on each other to survive. There is also a brief introduction to the ecosystem concept, to highlight that non-living things also have a part to play. Bright, inviting and packed full of facts, there is enough information to satisfy the most curious of children. The photography is superb and really helps bring the pages to life. The text imparts bite-sized, interesting chunks of information throughout each book and questions are posed every couple of pages to make the experience more interactive. There is also a food web to show who eats who within the habitat and a glossary to explain, simply but effectively, any new words that independent readers might not have come across before.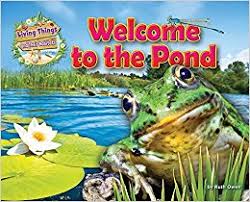 The books are advertised as being suitable for ages five upwards – effectively for Key Stage 1. However, I think that they are also suitable for those in Reception, and even children aged three upwards. Clearly, the text would need to be read out to younger children, but there is little in there that they wouldn't be able to understand, and obviously parents can be selective in what sections they read, dependent on their child's development. The photographs would certainly appeal to the younger child; in fact my son, when aged 3, would sit and flick through the books to find the photos which appealed to him most (usually bugs and worms…). He also liked to trace the lines and arrows of the food web, to find out what ate what, which he was fascinated by! My daughter, who is 6, enjoys reading these books out loud, and also loves the detail in the photos.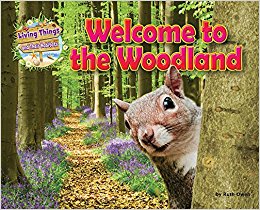 We've used these books in a few ways. They've been very useful for answering questions that the children have about nature – and my daughter loves being able to find out the information for herself. We've also used them prior to going out on walks, or out in the garden, to remind ourselves of what we might be able to spot or find. We took the Rock Pool book on holiday with us, and looked at it prior to an afternoon on the beach, which went down well.
There is a whole series of these books. As I type, they are available individually from Amazon from £5 – £7 (Waterstones and Scholastic have previously stocked them, too). However, we bought the 4 photographed above as a collection from the Book People, for less than the same price as a single book, so great value for money. As at today, the collection is available on their website for £4.99.
---
Living Things and Their Habitats Collection:
Author: Ruth Owen
Publisher: Ruby Tuesday Books Limited
Format: Paperback: 32 pages
Dimensions: 25.5cm x 20.3cm
Welcome to the Rock Pool:
ISBN: 9781910549742
Welcome to the Garden:
ISBN: 9781910549728
Welcome to the Woodland:
ISBN: 9781910549759
Welcome to the Pond:
ISBN: 9781910549735