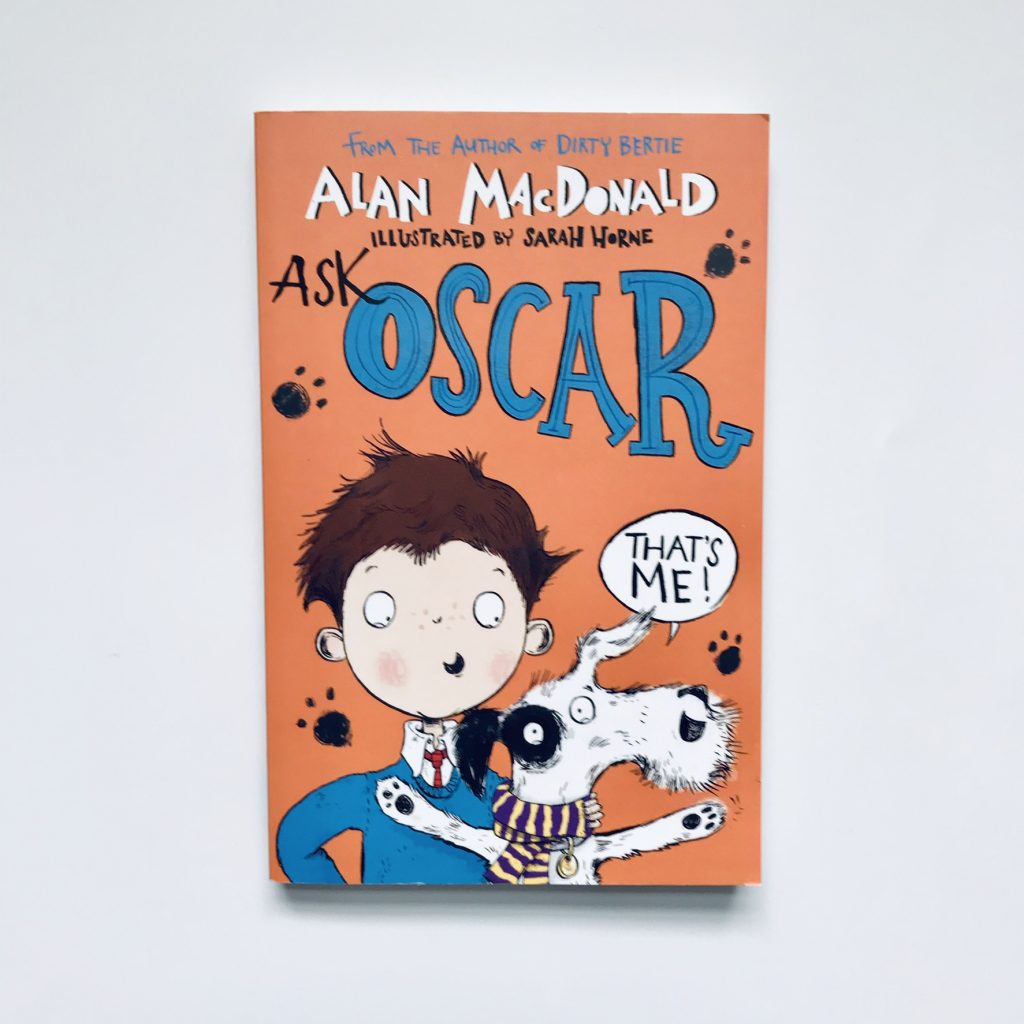 'You know what they say… where there's a dog there's a way'.
Alan MacDonald, of Dirty Bertie fame, has just published the first in a new series of books, and if my daughter's reaction is anything to go by, it will be a great success.
Sam, a young boy, has been desperate for a dog for years, but unfortunately his parents won't allow it.  He is thus over the moon when Oscar literally thumps on his front door.  Sam soon finds out that Oscar is no ordinary dog – he can talk, no less – and he's a smart hound to boot.  The dog wisely persuades Sam that he mustn't let anyone else in on the secret.
Sam desperately attempts to convince his parents to allow him to keep Oscar, but nothing seems to work and it looks as though the talented pooch is off to the dog shelter.  At the same time, the freedom of the town's dogs is under threat and Sam believes that his supercilious neighbour – Mr Truscott – is secretly using his position as Leader of the Town Council to turn the area into a K9-free zone.  Only Oscar has the smarts to come up with a cunning plan, relying on a little royal intervention and the use of the Poopomatic, a machine invented by Sam's dad.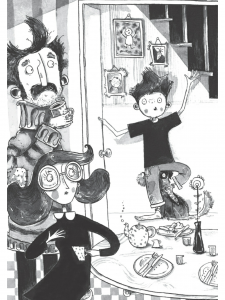 This is a hilarious book, full of daft schemes and funny moments, and interspersed with fab black and white illustrations from Sarah Horne – we have laughed out loud quite a few times!  We loved Oscar's opinion that dogs are far superior to humans (we suspect that our two dogs have similar thoughts) and we hope that this theme continues to run throughout the series, as it should make for some very funny story lines.  The story is 160 pages long, broken down into 12 chapters and the publisher suggests an age range of six years upwards*.  This is a book that would appeal to most readers, particularly if they love humerous stories, and I suspect that it might spark the interest of any reluctant readers out there.  It is also a great book for adults and children to share.  Anna and I are really looking forward to the next in the series – Oscar and the Dognappers – which I believe is out later in the year in early May.
---
*I include publisher age ranges as a guide only.
Additional Book Information:
Ask Oscar
Author: Alan MacDonald
Illustrator: Sarah Horne
Publisher: Egmont (11 Jan 18)
ISBN 13: 9781405287227