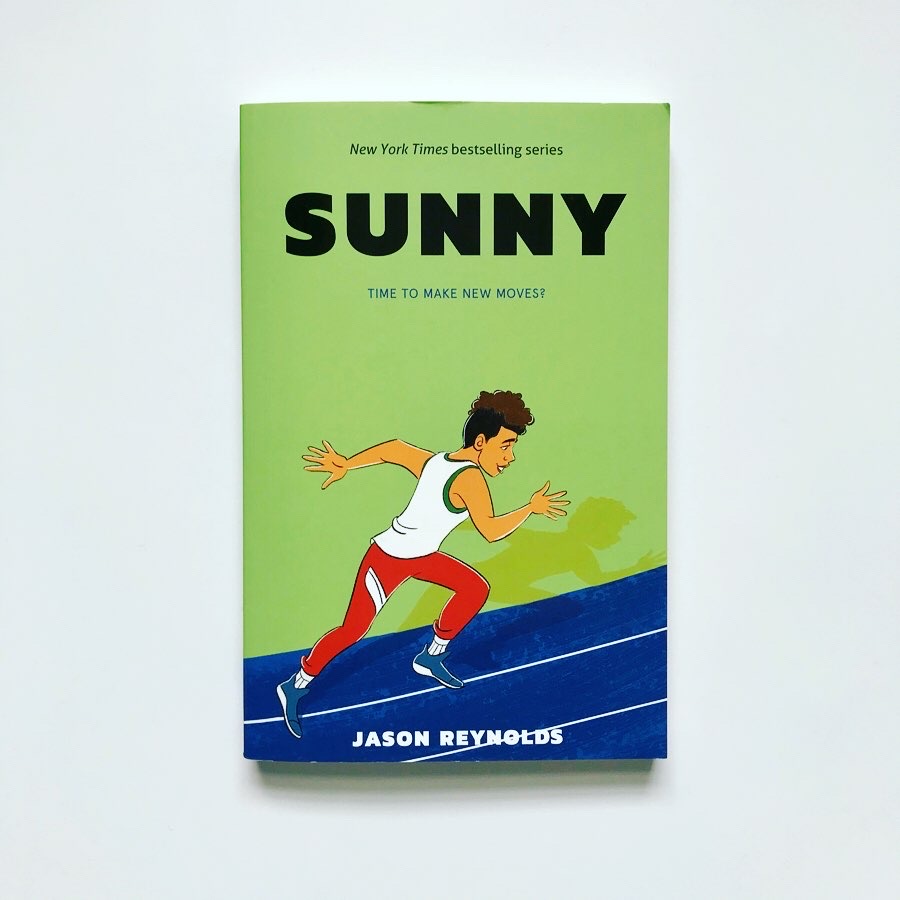 Apologies, I've been a bit slow posting on the blog over the last few weeks – life and home-schooling have got in the way! I do, however, plan to get back on track (no pun intended) over the coming days…
On to today's post. I'm a huge fan of Jason Reynold's Run series (or Track series, if you are in the US): Sunny is book 3 of 4 and is yet another superb read.
When Sunny stops running in the middle of a race and Coach asks him what he wants to do instead, dancing is his answer. But can you be on a track team and also dance? With expectations weighing him down on him, Sonny wonders if a compromise is possible, and if it is, will it finally allow him to let go of everything that's been eating him up inside?
This book is slightly different from the first 2 in the series in that it's written as diary entries, which works really well because it allows us a greater, more intimate insight into Sunny's mindset. Losing his mother at birth, having a father who still struggles with his won grief, being home-schooled and often thinking in sound and rhythm, Sunny thinks that he's 'weird' but he is absolutely not – he's just different and is trying hard to both make sense of his feelings and be his own person. While I don't want to give any spoilers, fans of the series won't be surprised to know that the perceptive and life-seasoned Coach steps up to find an athletics event that more reflects Sunny's true self – it's then all down to Sunny to see if it's right for him…
Jason Reynold's infuses this entire series with a raw emotion and honesty that really connects with me – the stories feel as though they are written straight from the heart and pack a huge punch. I always find that they stay with me long after I've finished reading them. I also love Selom Sunu's vibrant cover art for the UK editions (and how the tracks on all 3 covers match up). While I'm really looking forward to the last book – Lu – being published in the UK later this year, I suspect I'm going to feel quite bereft leaving the Run family behind…
If you haven't read the first 2 books in the series, you can find our reviews of them here. The first book is Glost: http://www.merrybookworm.co.uk/fiction/ghost-by-jason-reynolds/
and the second, Patina: http://www.merrybookworm.co.uk/fiction/patina-by-jason-reynolds/
Sunny
Author: Jason Reynolds
Cover Art: Selom Sunu
Publisher: Knights Of
ISBN: 9781999642570
Paperback: 208 pages