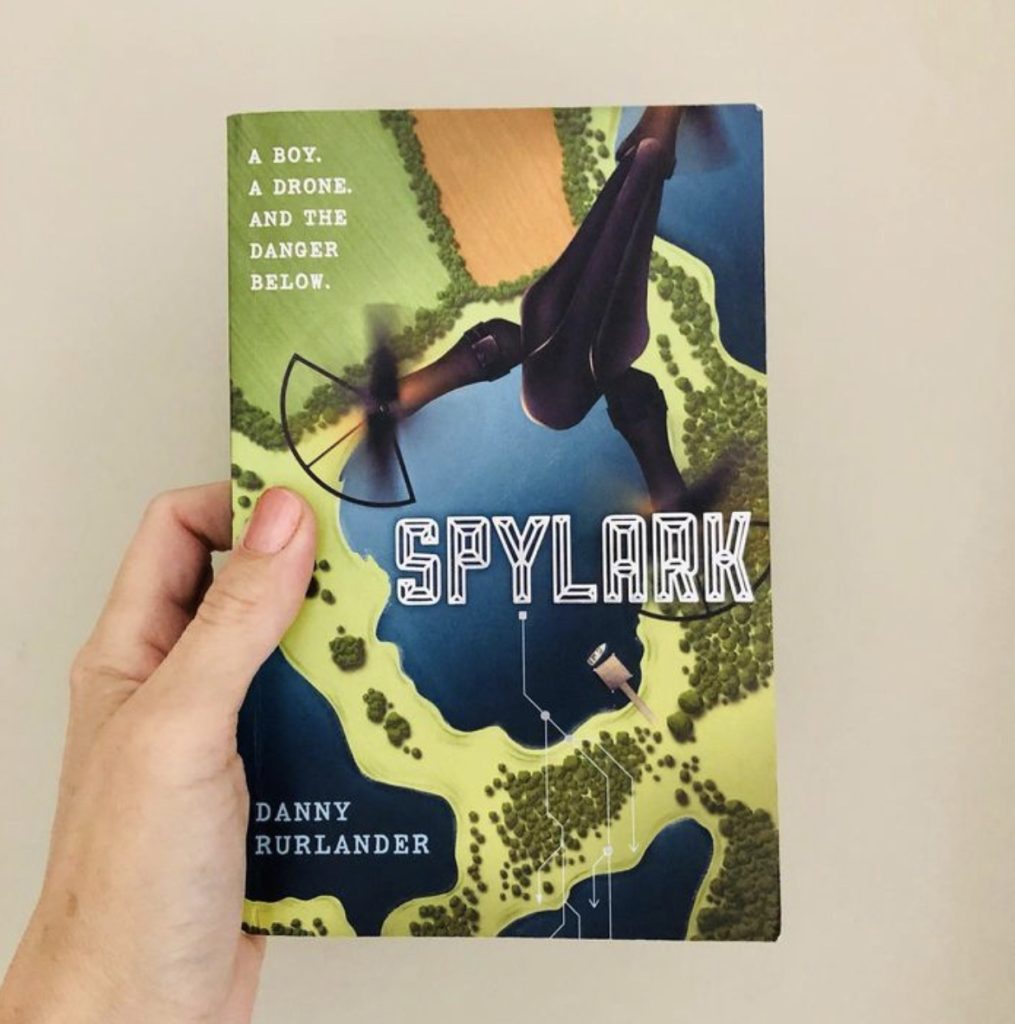 This is one of my most favourite contemporary adventure stories and so I'm not quite sure why I haven't shared this before!
Ever since Tom's accident, he has struggled to walk. but he has a secret escape: Skylark, his drone. Through this technology, he can fly above his Lake District home, exploring the world from above. When he stumbles upon a terrorist plot, he must find a way to stop it before it's too late…
Spylark is billed as a modern day Swallows and Amazons and I can understand why because of the setting, but to me, it's so much more than that. It sucks you in right from the first page with high-stakes drama, tech, excitement and intrigue. There's also some big themes – grief, disability and bullying – wrapped up in there, too. I think many readers will be able to relate to Tom, who has had his life turned upside down through his military father going missing in action, and also having to cope with a life-changing injury. His vulnerability is woven throughout the story, yet balanced by his tenacity, resilience and bravery.
Aimed at Key Stage 2 readers, it's brilliantly written and perfect for anyone who loves fast-paced, high-octane adventures. There's a plot twist at the end of the story which I genuinely never saw coming – it made me gasp out loud when I realised what had happened! It's one of those storylines that would translate perfectly onto the big screen and I would absolutely pay good money to watch it. Plus, it's a great listen on audio, too. Definitely worth checking out if you haven't already.