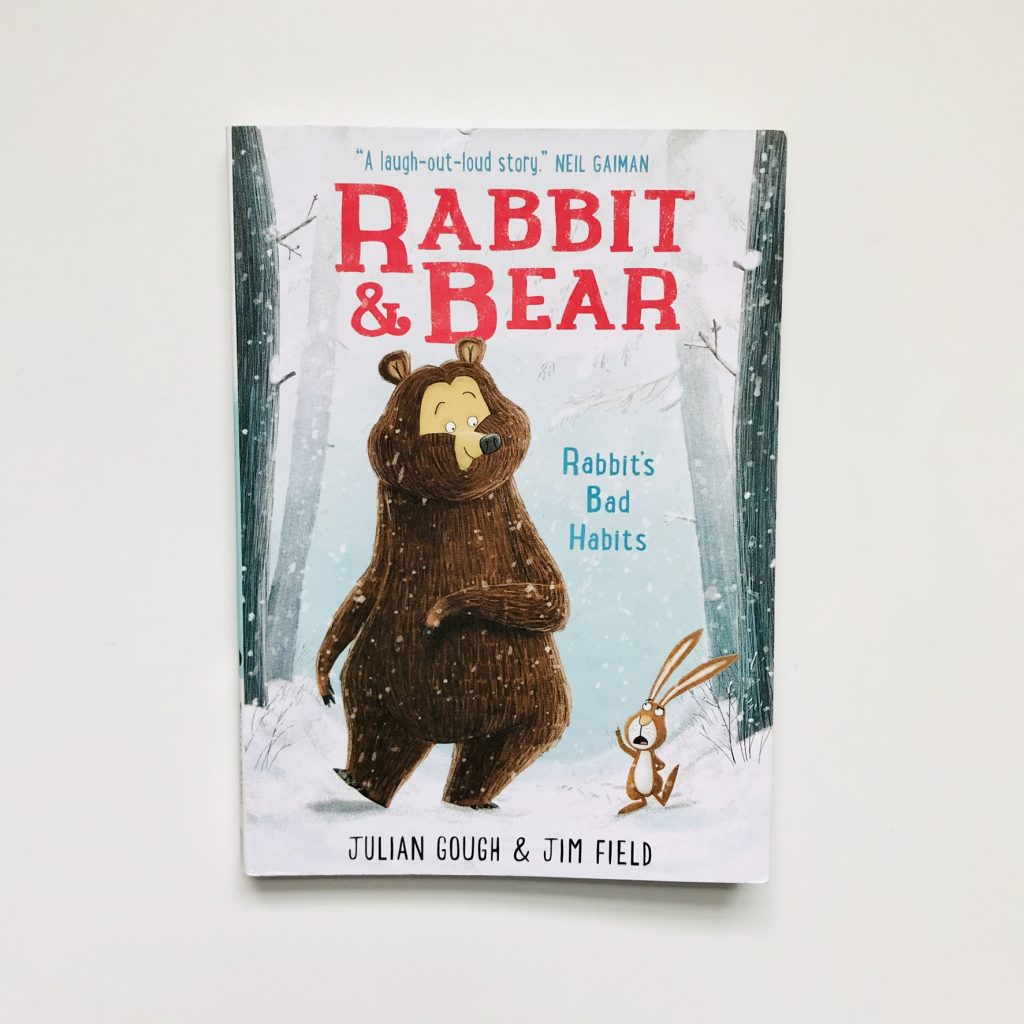 'I'm sick of having my dinner run away from me at forty miles an hour'. 
Due to the dreaded lurgy, I am conscious that I have been away from the blog for a few weeks.  So, with the sun shining and the children miraculously playing nicely together, there's no better time to get back into the swing of things with a quick review of the laugh-out-loud story of Rabbit & Bear – Rabbit's Bad Habits.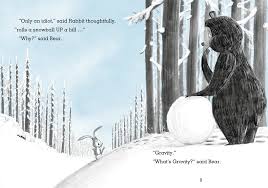 I was initially attracted to this book for 3 reasons: firstly, it mentions poo, which is always a sure-fire hit with my kids; secondly, Jim Field's illustrations are just brilliant; and thirdly, it has a map at the front.  Why is a map important?  I don't really know but for some strange reason I love them – I think it's because it allows me to visualise the story panning out…  Anyway, less of my ramblings.  The book basically tells the story of the emerging friendship between Bear and Rabbit, and how both their lives are enhanced because of it.  Bear teaches Rabbit about friendship and also saves his life, and Rabbit reciprocates with his knowledge of gravity and poo…  OK, not exactly a fair trade, but Bear seems to be a magnanimous sort of lady.  The children love the story and, as I expected, they think the sections about poo are hilarious.  Their favourite line, without a doubt, is "Eat the other kind of poo?" said Rabbit.  EAT THE OTHER KIND OF POO? That's DISGUSTING!" which has them in hysterics.  It  has been the most requested bedtime story over recent weeks, which I am happy to indulge because a child's belly-laugh, for me, is the best sound in the world.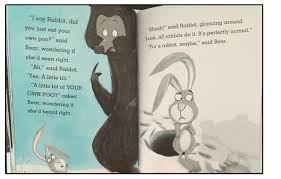 I will confess, though, that I didn't like the book as much as the kids initially, because I found Rabbit a bit annoying.  I mention this not as a negative against the book, but to make the point that just because adults don't particularly warm to a book, it doesn't necessarily follow that children will have the same view.  I'm glad, therefore, that I went with my initial instincts as the book is definitely a valued addition to our bookshelves and the children talk about it constantly.  Plus, and in fairness, the big-eared, long-tooth grumpy guss does redeem himself by the end, when he realises that his life is so much better having such a good friend as Bear in his life.  This funny, engaging and heart-warming story is 99 pages long, with a few lines of text and large illustrations on every page.  Booksellers are aiming it at the 5 – 8 age group*, but I think it is also perfect to be read out loud to a younger audience, whom, I'm sure, will love this highly-illustrated book.
"Why," said Rabbit, irritated, "are you gasping? Don't you believe me?" "I am gasping," shouted Bear politely, "because you are about to be eaten by a Wolf."
Rabbit's Bad Habits is the first in a series of Rabbit & Bear stories.  The talented duo of Julian Gough (author) and Jim Field (illustrator) have written 2 more Rabbit & Bear books: The Pest in the Nest and Attack of the Snack, and after seeing some comments from Julian Gough on Twitter recently, I think that there might be another one in the making.  So if you think that Rabbit & Bear make a wonderful couple, then you don't need to despair once you finish Rabbit's Bad Habits.
---
*I include publisher age ranges as a guide only.
Additional book information:
Rabbit & Bear: Rabbit's Bad Habits
Author: Julian Gough
Illustrator: Jim Field
Publisher: Hodder Children's Books (2016)
ISBN: 9781444921687
Dimensions: 181 x 131 x 17 mm