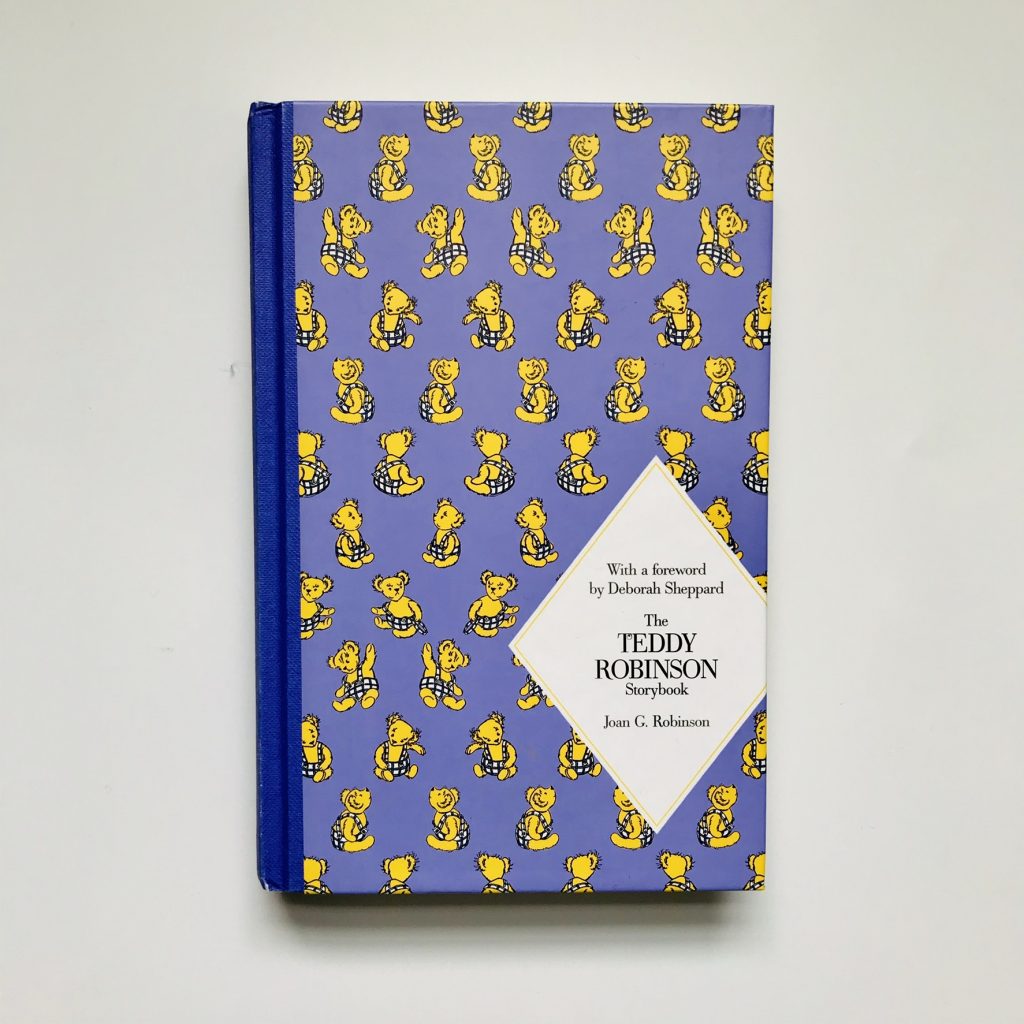 This is a bit of a trip down memory lane for me, as I used to have this book as a child.  Teddy Robinson was written by Joan G Robinson back in 1953 after being inspired by her daughter's teddy bear, who was named Teddy Robinson by a teacher.  The stories centre around Teddy Robinson and his relationship with his owner, Deborah (Joan's daughter).  He is a friendly, imaginative little bear, who likes to ponder life as well as make up little rhymes and songs:
'A friendly, free-and-easy bear,
a cosy, jolly, teasy bear
is always welcome everywhere.
Fair and furry, fat and free,
that's the kind of bear to be.
Like me!'
As with many children's books of that time, the stories are simple and are about finding enjoyment in everyday activities; this is definitely not one for children who love their books to be packed with action and adventure.  It is a gentle read, ideally suited to bedtime, with charming black and white line drawings to support the text.  I wasn't sure if this would suit my daughter, but she actually loves both the simplicity of the stories and the bond between Teddy Robinson and Deborah.  She also enjoys the little rhymes and always wants to read those bits herself.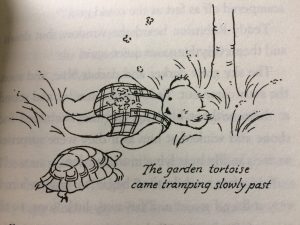 There are numerous versions of the Teddy Robinson books on the market.  The cheapest I have found is the Macmillan Children's Classics edition (containing 15 stories, with each story around 15 pages long), which is currently being sold by The Book People for £2.99.  This version has a lovely foreword by Deborah herself, explaining how the stories came about.  I have seen some booksellers aiming the Teddy Robinson books at the 5+ age bracket, but I think that they are definitely suitable to be shared with a younger audience, if they are happy being read stories without full-colour illustrations.
---
Additional book information:
Teddy Robinson
Author & Illustator: Joan G Robinson
ISBN: 9781447273059
Publisher: Pan Macmillan (9 Oct 2014)
Hardback: 272 pages
Dimensions: 19.7cm x 13.0cm