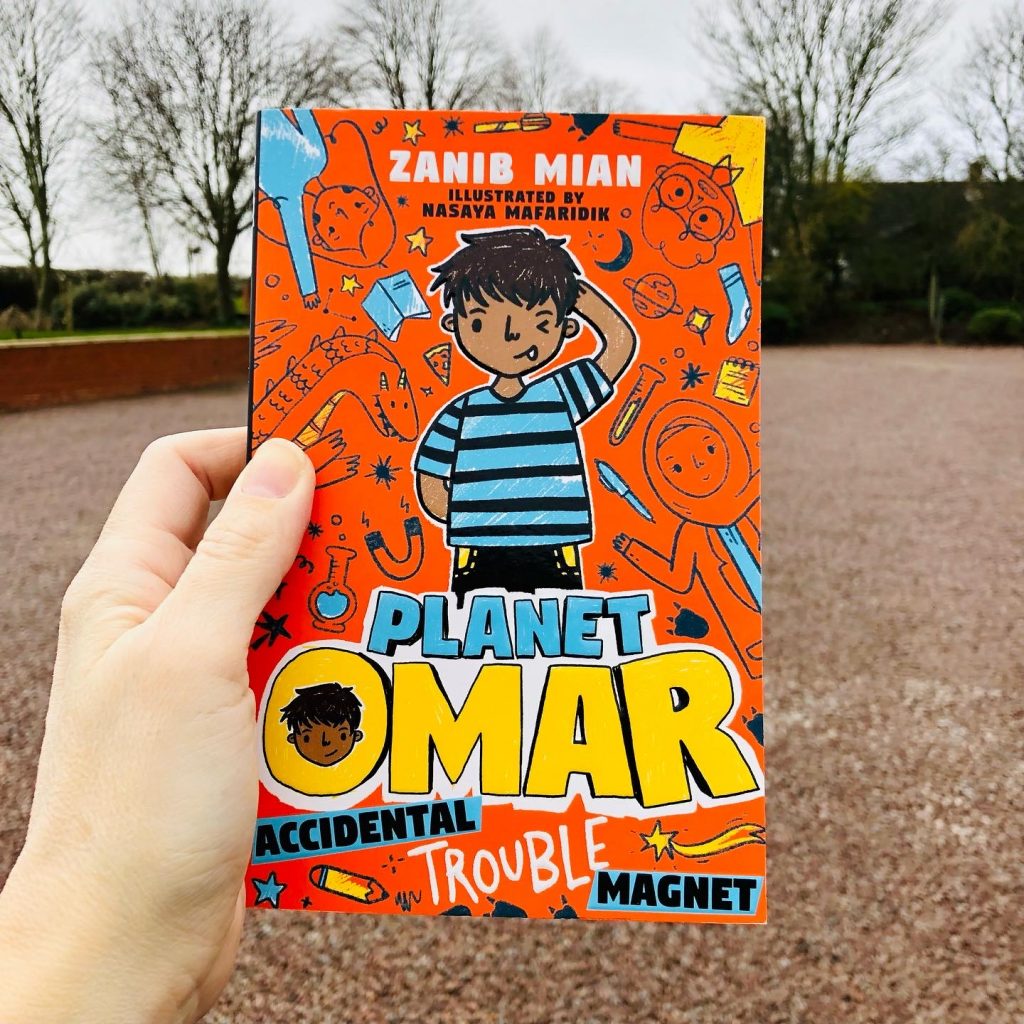 Today's Saturday morning 'hanging around in the car park' read was the first book in the Planet Omar series – Accidental Trouble Magnet – and what a brilliant story it is. Not many books can boast a new school, a stinky class bully, a dragon and a zombie, an Eid fest and presents, and a whole heap of trouble, but this one certainly does, as well as a whole lot more. It tells the story of Omar and his family, who have just moved house as his scientist mum has started a new job. Settling into a new home, new school and a new community is never easy for anyone, and made even more difficult when difference is faced with prejudice. The school bully has Omar in his sights and the next door neighbour is not very pleasant – will kindness make all the difference?

I've really enjoyed reading this. It's very funny and the superb illustrations by Nasaya Mafaridik and funky page layouts give it a visual punch. A real 'mirrors and windows' read, I love how elements of Islamic faith and culture have been woven throughout, and the description of family 'Science Sunday' afternoons, where Insta-worthy aspiration meets reality with very messy results, really made me laugh – we've all been there! I was particularly stuck by the author highlighting many examples of difference, showing both how difference is part of everyday life and how easy it is for people to make assumptions. Towards the end of the book, a homeless man is introduced to the storyline, whom Omar is initially frightened of (due to his appearance) until it's explained that the man was just trying to help. Omar shares his sweets with him and observes that the man likes the red sweeties the best, just like everyone else he knows. This simple recognition that we all have things in common has stayed with me all day.
A funny, uplifting celebration of kindness and difference for readers aged 8+, I'm now going to add the rest of the series to my wish list.