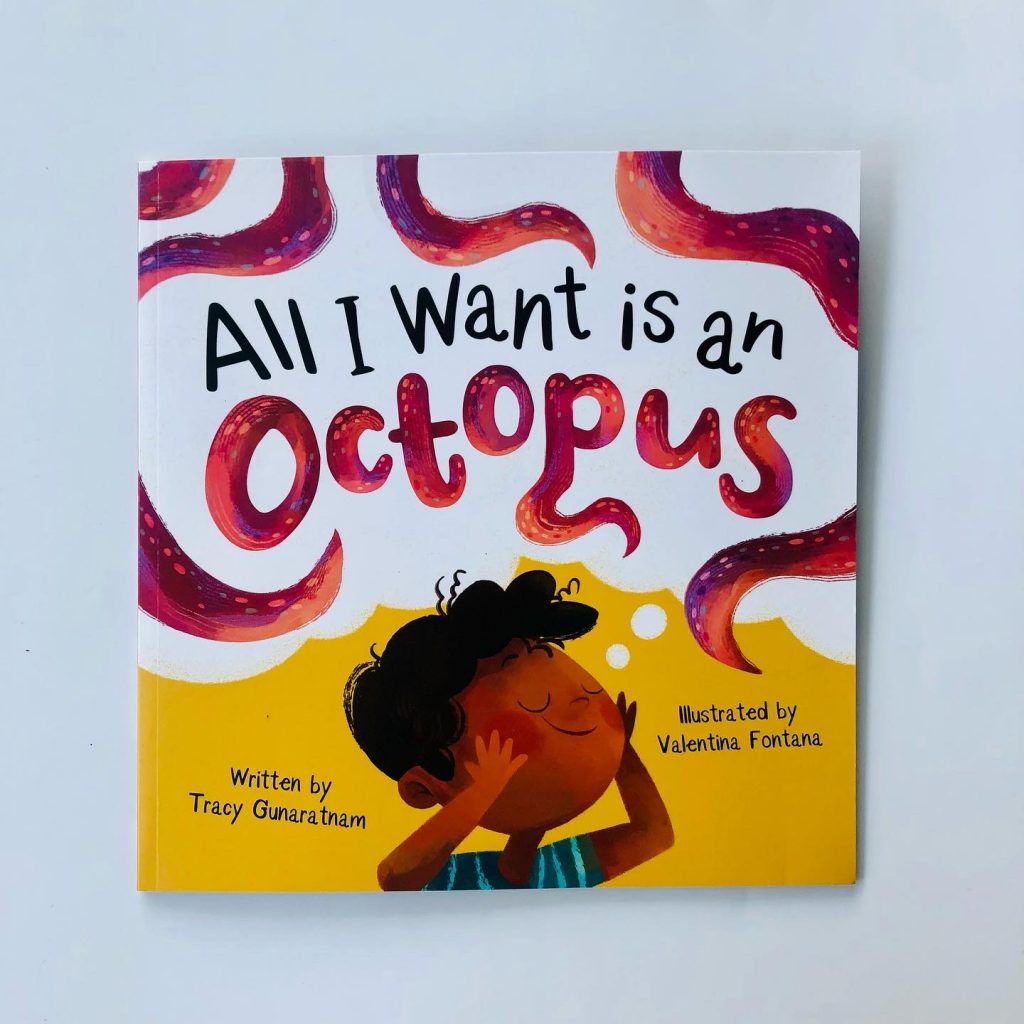 Right, I've got a HUGE apology to make to Maverick Books. The lovely Kate kindly sent us this brilliant picture book last Summer, but a couple of days after it arrived, it disappeared off my review shelf and despite searching high and low, I couldn't track it down for love nor money. Until last week, that is, when I found it hidden in my daughter's bedroom and she sheepishly admitted that she had loved the artwork so much, that she had squirrelled it away so that she could try and copy the illustrations. Take your time, Anna…
All I Want is an Octopus is the sort of picture book I really love. A little boy is desperate for a pet octopus and sets out to convince his parents. His dad passes on the decision to his mum, and then his mum passes on the decision to his gran. Fortunately, gran doesn't take much persuading; however, it's not long before she has a bigger, better idea!
You can't help but smile at this entertaining story. I suspect many parents will relate to sending a persistent child to their other halves to dodge making a decision ??. Sometimes, though, bringing grandparents in to the loop can attract a whole world of pain, particularly if they are of the 'go big or go home' variety! From cover to cover, the bold, lively illustrations bring this amusing story to life and kids will love the rhyming text, which encourages them to join in at various stages. With a cast of diverse characters, it's a great story for sharing and the ending will definitely make you chuckle – I'd just keep the book away from any visiting grandparents, though, just in case it gives them ideas!!
Thank you, Kate, for gifting us a copy of this fab picture book, and apologies again for the delay.