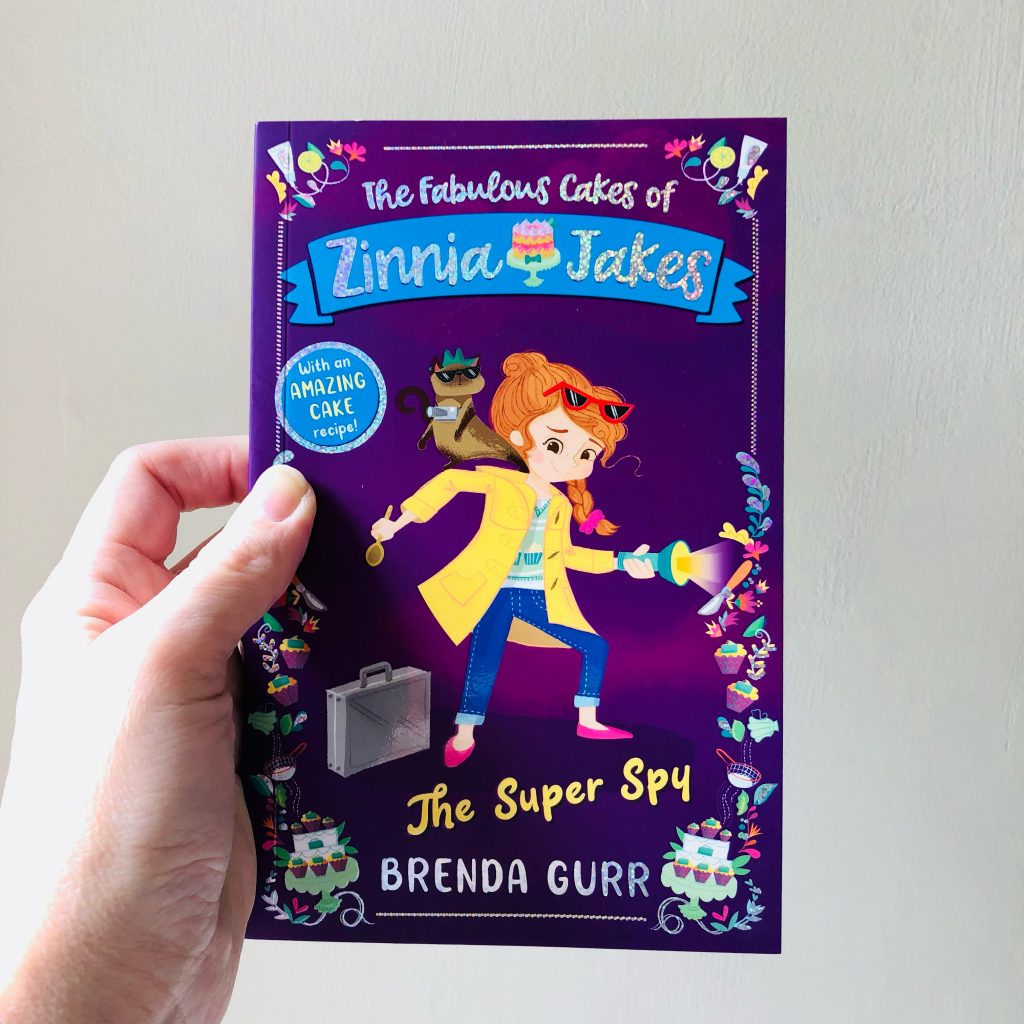 My daughter loves books that feature her hobbies and interests, so this brilliant chapter book series, The Fabulous Cakes of Zinnia Jakes, is perfect for her. The Super Spy is the latest book to be published and just like the first 2 books (which can be read as standalones) it's full of adventure, fun and baking, and sprinkled with a little sparkle of magic.
Zoe is a young girl with a big secret: she is actually a secret pastry chef who goes by the name of Zinnia Jakes. Her father, a food critic, is often away working and so Zoe spends lots of time at her Auntie Jam's house along with a rather magical cat called Coco, and where she has a secret kitchen to enable her to create her culinary masterpieces. Zoe's latest commission, a spy cake for a parents' party at her primary school, starts to cause big problems when she realises that one of the parents is planning to set a trap so that they can finally find out who the elusive Zinnia Jakes actually is. Zoe knows it will take a huge team effort to deliver the cake undetected – will she and her trusted band of helpers be able to pull it off?
This is a really lovely, fun story for readers aged 6+. Zoe has such a close relationship with her best friend Addie, and it's great to see both adults and children (and furry friends!) working together to keep Zoe's identity a secret. At the end of the book is a brilliant recipe for Zinnia's hidden secret cake, which my daughter plans to make at the weekend. According to Zinnia, baking should be 'dusted with delight, zested with zeal and buttered with bliss' – couldn't have put that better myself!
A big thank you to New Frontier Publishing for our gifted copy of The Super Spy, it's gone down a storm.