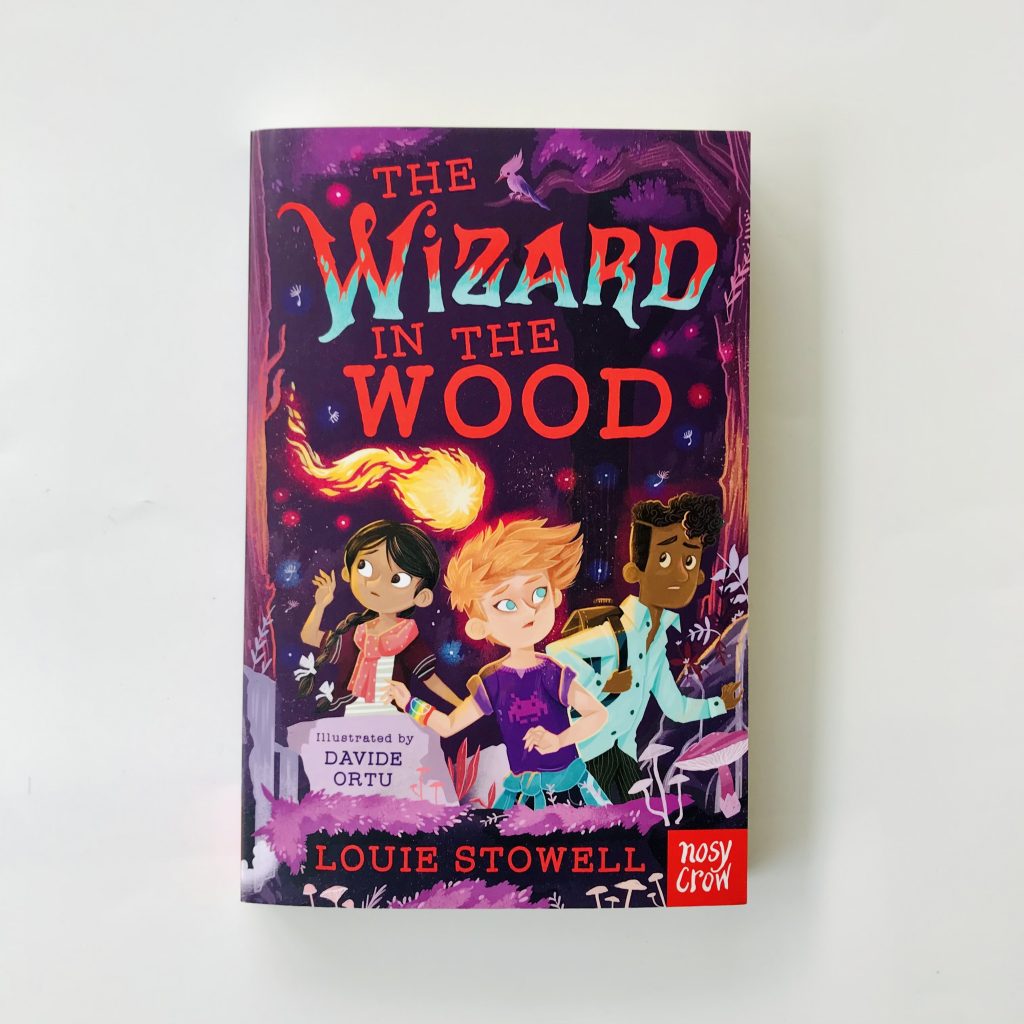 A very belated Happy New Year to you all. Being back in lockdown again means that this homeschooling malarkey is seriously getting in the way of my reading and reviewing schedule! I had some time to myself last night, though, because the third story in the Dragon in the Library series arrived and I couldn't resist diving in.
This superb series is a bookworm's dream as it's all about the magical brilliance of stories, libraries and librarians. In The Wizard in the Wood, Kit and her friends find out that their school is getting a new library, complete with librarian and dragon. Unfortunately, plans start to go rapidly downhill, and the intrepid friends find themselves jumping to the rescue.
Like the other stories in the series, this book is imaginative and cleverly-written, full of bookish touches, and celebrates friendship (warts and all), difference and teamwork. It feels slightly darker – in an age-appropriate way – than the first 2, with some spooky graveyard scenes and sinister, hooded wizards who have turned to the dark side, and it has a sneaky plot twist that I didn't see coming. We also get to see the unintended consequences of actions and the impact that can have on a person's feelings.
Davide Ortu's distinctive and atmospheric illustrations are a perfect match for the series and I think he's truly outdone himself with Wizard – the cover alone is ?. While it's classed as junior fiction, I personally think that younger middle grade readers will love Wizard too, as it definitely has a more sophisticated feel (there's a synopsis included at the start for those who haven't read the earlier books). A couple of people have mentioned that it's the final book in the series, but I really hope that's not the case as it feels like there's so much more to come.