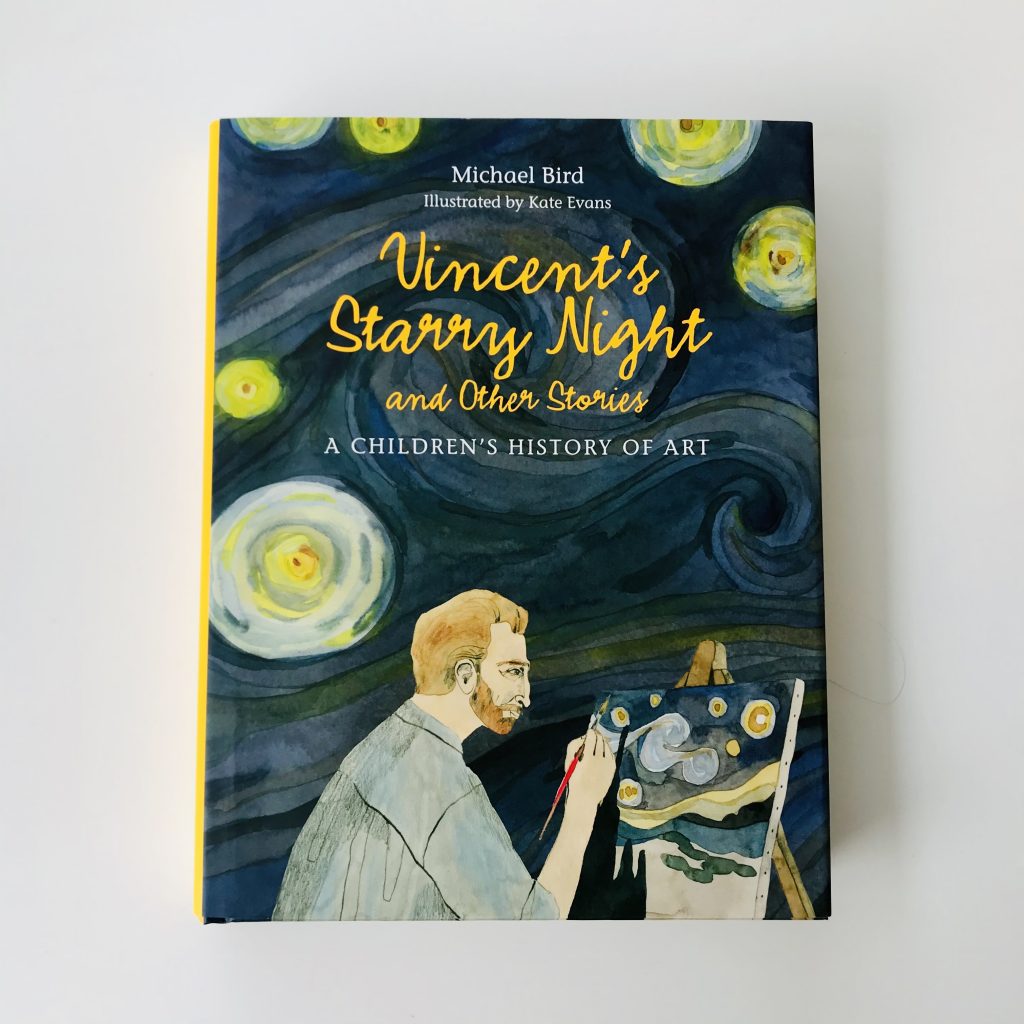 I bought this after seeing it recommended by @mssburns (my factual book, home-schooling go-to on Insta). I thought my daughter – who loves art – might like it.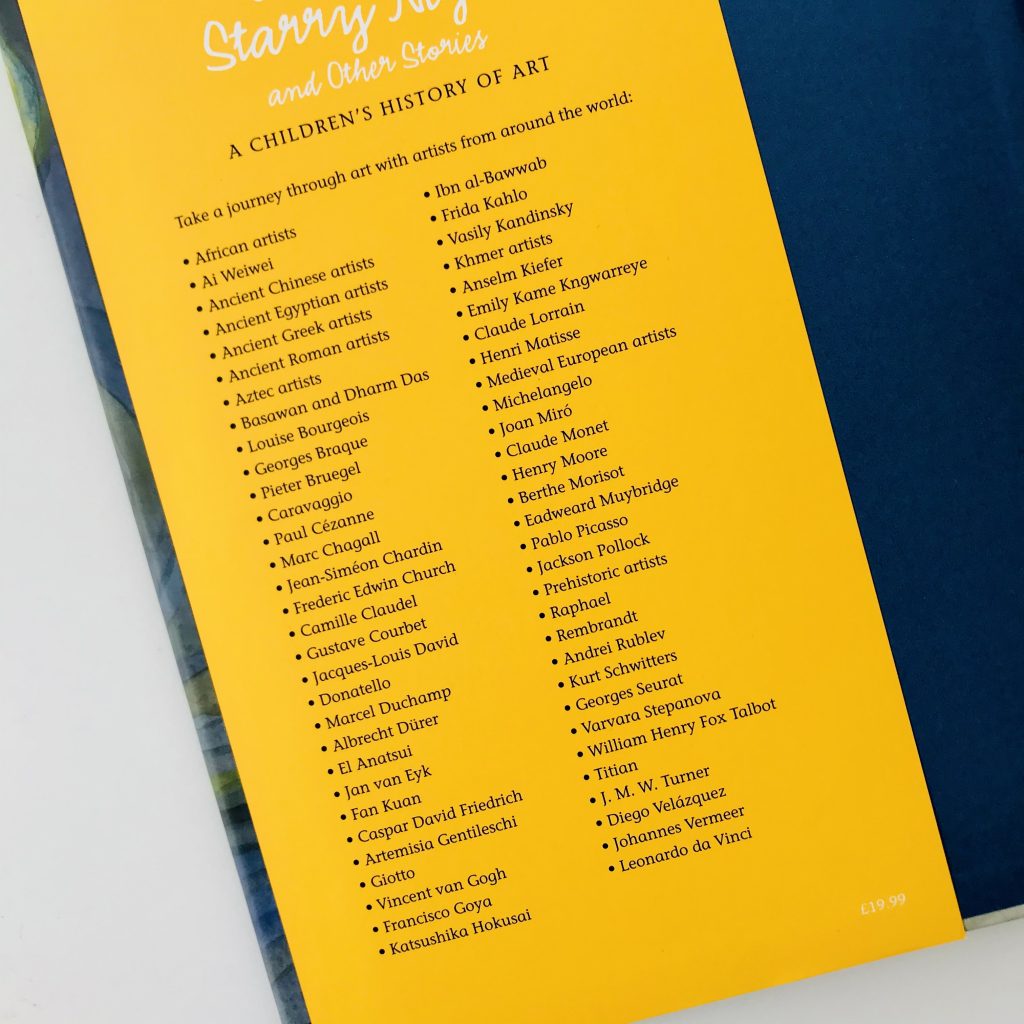 It's quite a substantial tome – a good inch thick – and it's really beautifully done. When it says it's a history of art, it truly is: it spans 40,000 years, features over 60 artists (swipe to see the comprehensive list), and has been stunningly illustrated.
I originally thought that we would use it like a reference book, dipping in and out of it over time – and we will; however, after examining it in closer detail, I realised that each informative chapter has been written like a story (which really helps bring it to life) and is just the right length for a shared read. I'm going to add this to our lunchtime story reading list, therefore, as I think the children will enjoy hearing about the different artists and styles.
As you might tell from the pics, the book has a high-quality finish and so if you're looking for gift ideas for young art or history lovers, I would definitely add this to your list.