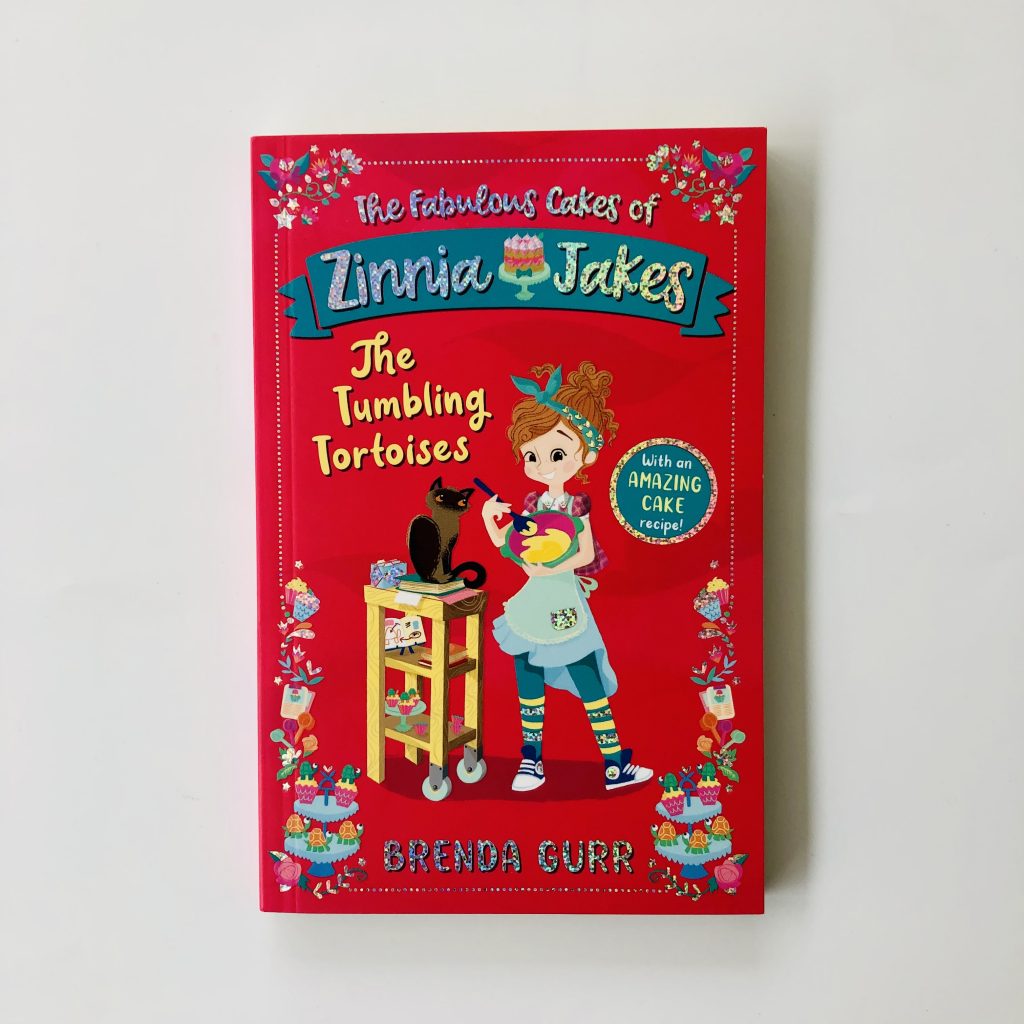 The Fabulous Cakes of Zinnia Jakes is a fun and entertaining junior fiction series, which my daughter – who is a keen baker – has really enjoyed.
Zoe Jones is a 9-year-old secret pastry chef who goes by the alias Zinnia Jakes. Together with her cat, Coco, her best friend, Zoe, and her Auntie Jam, she gets involved in adventures while working undercover to bake and deliver cakes without anyone finding out her true identity. With a sprinkle of magic for extra pizzazz and added mischief and excitement, the books are perfect for readers who enjoy stories about family, friendship and baking and there are delicious cake recipes at the end of each book to inspire pastry chefs of all ages. If you're anything like me, after closing the cover you'll be craving sweet treats like you won't believe.
The Tumbling Tortoises is the second book in the series (which can be read as a standalone) and I think I'm right in saying that there's a third story due out in August. I'm already preparing myself for the calorie onslaught…
A big thank you to Lily at New Frontier Publishing for our gifted copy of The Tumbling Tortoises.
The Fabulous Cakes of Zinnia Jakes: The Tumbling Tortoises
Author: Brenda Gurr
Illustrator: Nancy Leschnikoff
Publisher: New Frontier Publishing