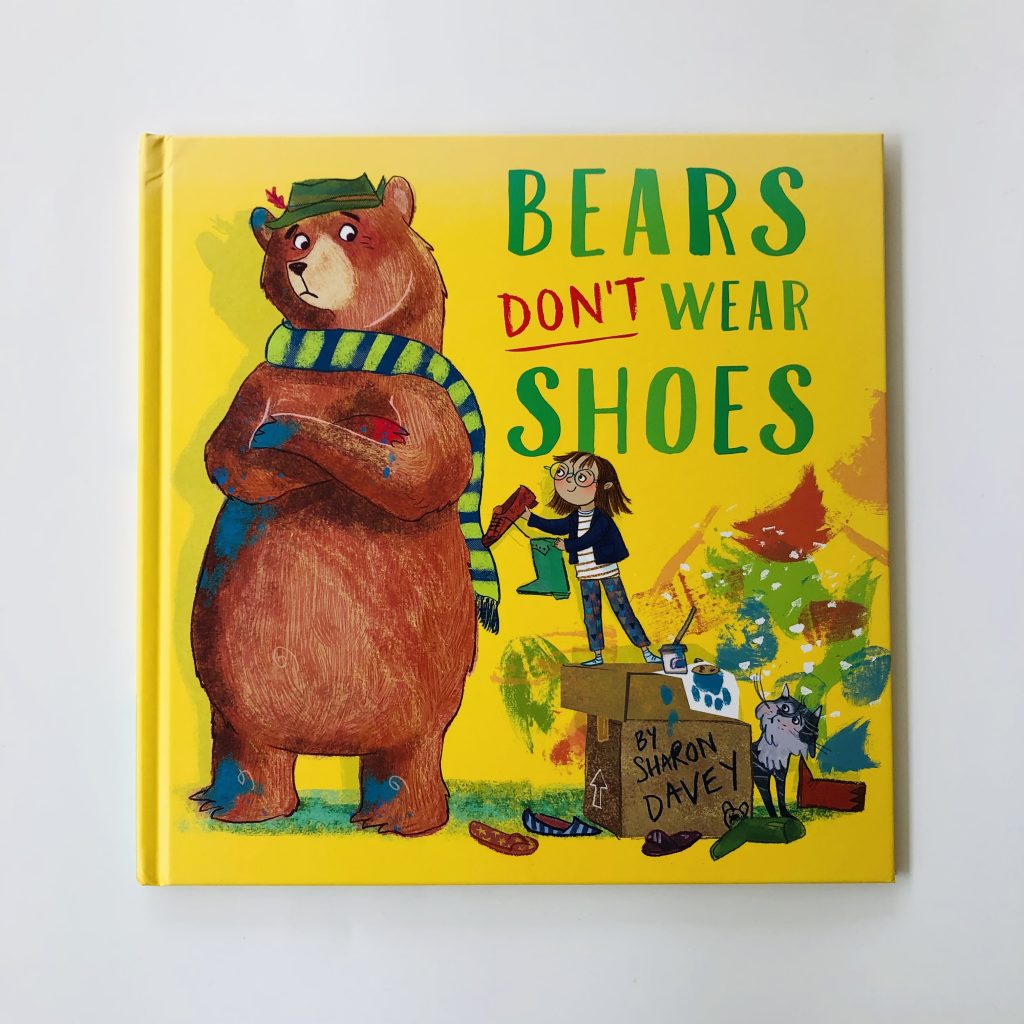 This is such a lovely picture book. Suzy has moved house and in the upheaval of the move, her family members have no time to play with her. She thus decides to advertise for a friend, creating a check list of essential attributes to help her with the interview process. Bear applies for the role and is seemingly on the way to being successful, until he fails at the final hurdle as he absolutely refuses to wear shoes…
I think it's essential for young children to learn that both difference and compromise are important elements of friendship and this story imparts the message beautifully, with Suzy finally understanding that it's time to ditch the check list and enjoy bear's brilliant company, furry feet and all. The gloriously bold illustrations are just fab – bear wearing a bra had my kids in hysterics – and if you love endpapers like me, check out the pic below for a treat.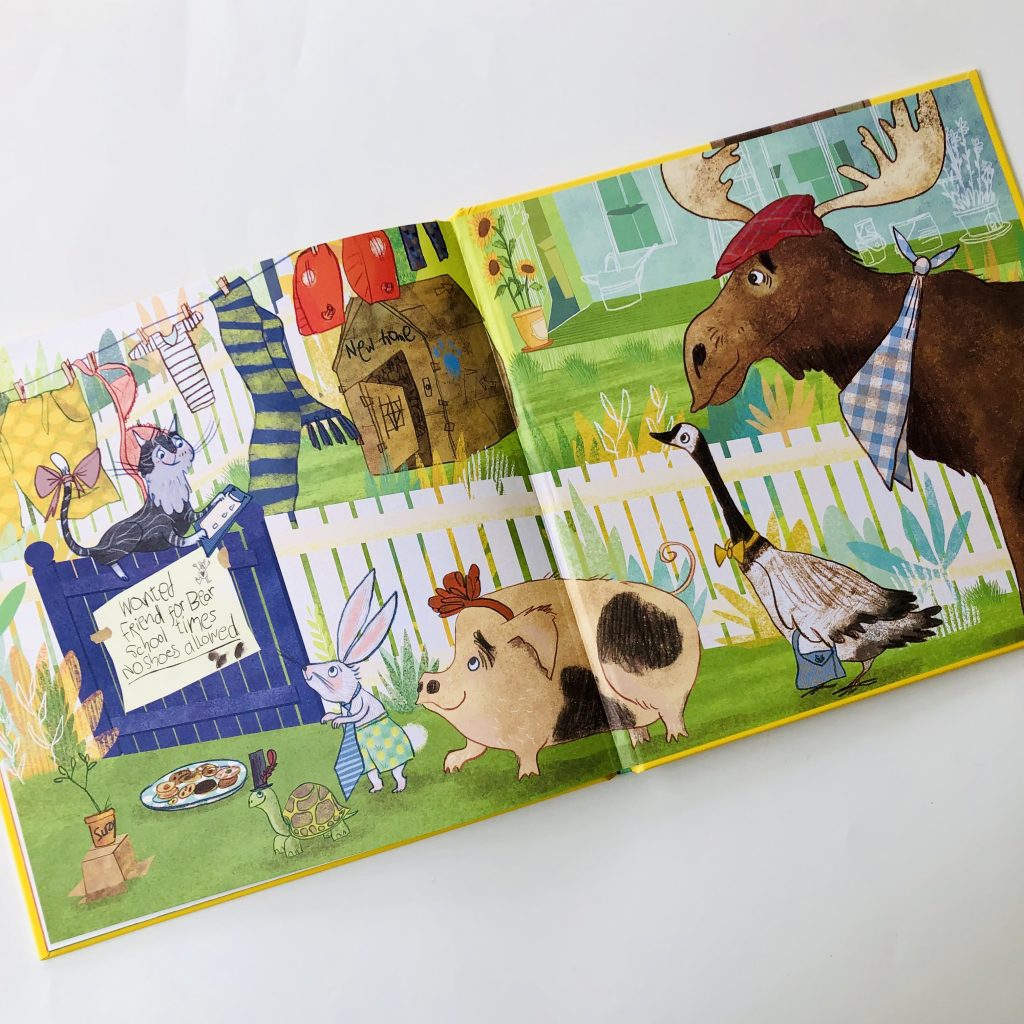 A big thank you to Lily @newfrontierpublishinguk for our gifted copy of the book. It's already been squirrelled away to my daughter's bedroom.
Bears Don't Wear Shoes.
Author & Illustrator: Sharon Davey
Publisher: New Frontier Publishing