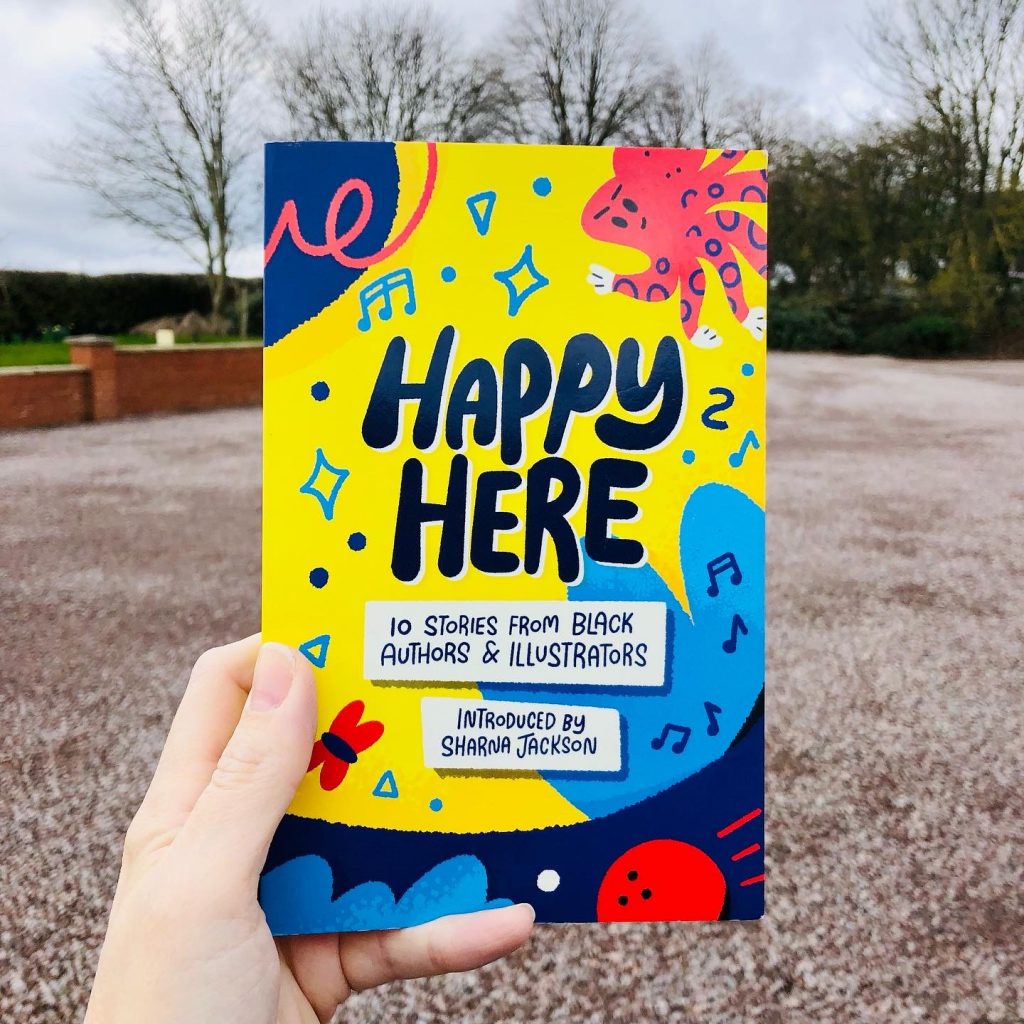 This fabulous book is the only ray of sunshine to be found in South Lincolnshire this morning – what a miserable day weather-wise!
I love it when I discover new books that I haven't seen or heard of before. I was mooching around WH Smith on Thursday, killing time while waiting for a school music festival to start, when my eye was caught by the bold, vibrant cover. It's an anthology of 10 stories and poems from black authors and illustrators (see the list of talented contributors above) and it's a real cracker. There's lots of variety in terms of style and genre but the underpinning theme throughout is one of joy, and I think it's fair to say that we could all do with some of that at the moment.
This ticks all the boxes for us. As it's a Knights Of book, diversity is at the heart of the publication, and I mean that in the broadest sense. Not every child reads in the same way and my daughter is the perfect example of that. She wants the middle grade interest/reading level, but far prefers shorter stories that she can read in one go and she loves a hit of visual stimulation – to the point that she'll reject any middle grade books that look – in her words – 'too wordy' and without any illustrations. This book, therefore, is perfect for her and I can't wait to finish it and hand it over.