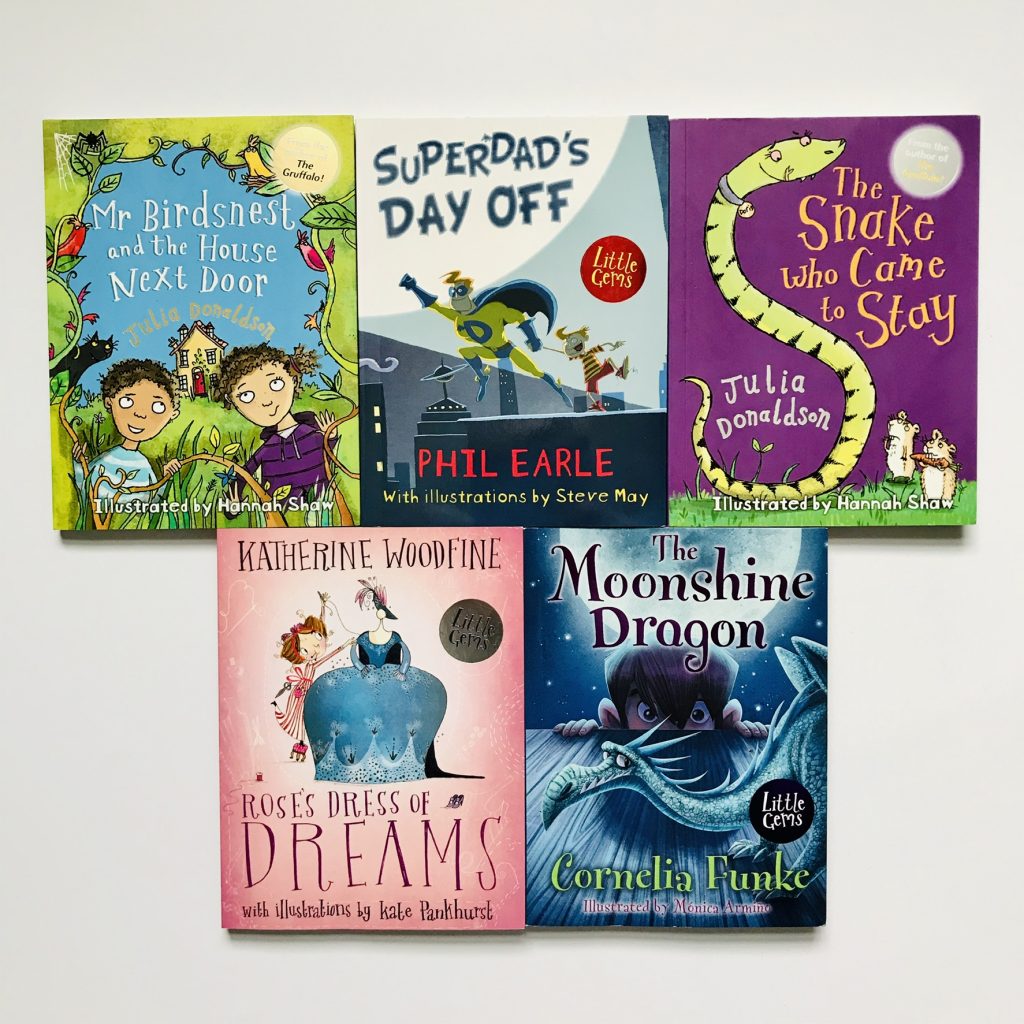 Where has time gone?!  Like a lot of people, when the weather turns warm I always find a whole host of chores that need to be done, and so I seem to have neglected the blog somewhat.  Today, however, I am detemined to rectify that…
I've been wanting to write a blog on the Little Gems series, published by Barrington Stoke, for some time as I think that it's a fabulous set of books.  I first came across them when I was looking for texts to bridge the gap between picture books and more challenging chapter books.  I was initially attracted to the beautiful illustrations, but after doing more research, I realised that there was so much more to them than that.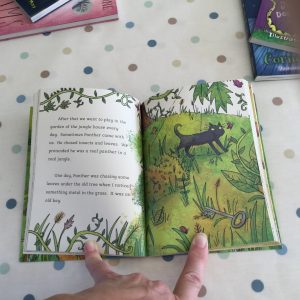 Barrington Stoke was set up over 20 years ago by a mother and daughter-in-law team, who wanted to try and reach out to a wider audience of young people; in particular, to those who might find reading challenging or who weren't that interested in books.  One of the series they created was Little Gems, which includes a wide range of books written by critically-acclaimed authors such as Julia Donaldson, Phil Earle, Michael Rosen, Michael Morpurgo, Cornelia Funks and Eoin Colfer.  The books are beautifully presented and very attractive to younger children, with glossy covers and jokes/activities included inside the front and back flaps (don't ask me why, but I really love books with flaps – it's probably because I find them very handy to use as bookmarks, as despite owning literally hundreds of them, there is never one to hand when I need one!).  The stories are engaging and brilliantly written, and with such a range of stories across the series, there's bound to be something to interest all children.  My son, who isn't yet of an age where he can read these books independently, is loving listening to 'Super Dad's Day Off' by Phil Earle and is addicted to taking the Superhero Quiz at the end of the story.
Each book is around 76 pages long, and jam-packed with colourful and engaging illustrations (again, many by accomplished illustators like Hannah Shaw, Chris Riddell and Kate Pankhurst).  Barrington Stoke recognises that people who struggle with reading can experience low self-esteem and even depression as a result.  As such, it believes that no child should have to read books written for children many years younger than themselves and thus pitches its stories at the real age of the reader, not their reading ability.  The Little Gem series is marketed as having an interest age of between 5 and 8.  The books are broken down into short chapters and the font, page tint, text spacing and paper thickness are designed to help dyslexic children; special editing helps minimise barriers to comprehension.
One of the things I like most about these books is their versatility.  Their smaller size makes them both easy to hold and portable – they will slip nicely into a pocket of a rucksack, handbag or car organiser.  The short chapters mean that children can read as much or as little as they want, dependent on both interest, time and ability.  They also make good bedtime readers for exactly the same reason.  Plus, with the activities and jokes included within the flaps, they also do double-duty in terms of entertainment, which I've found invaluable when hanging around in dentist and GP waiting rooms.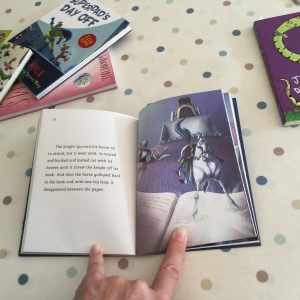 Interestingly, when I first bought these books, my daughter made the observation that these were easier than her school reading books.  That gave me the perfect opportunity to (gently) jump on my soap box about my pet theme – the importance of reading for pleasure.  We discussed that while school reading books (whether book banded texts or free readers) were important for improving her vocabulary, reading ability and stamina, it was also equally important for her to read stories that interested her, regardless of their level of difficulty, as that would hopefully allow her to develop a love of reading and grow her imagination.  She was quite intruiged by that, and within minutes was sat in our reading nook, really enjoying 'Rose's Dress of Dreams' by Katherine Woodfine, which has now taken up a permanent spot on her bedside table.  I'm glad we had that discussion early on in her reading journey, as I think that the reading for pleasure issue doesn't seem to be covered that much in the early reading years in schools, as the emphasis is more on gaining competency.  My daughter seems to have definitely taken the message on board, as she currently has 3 books on the go – a Little Gem book called The Moonshine Dragon by Cornelia Funke, Roald Dahl's Matilda and an abridged version of Midsummer's Night's Dream – all differing reading abilities, but all stories that she is really enjoying.  She keeps telling me that she wants to be a bookworm – I could think of worse things…