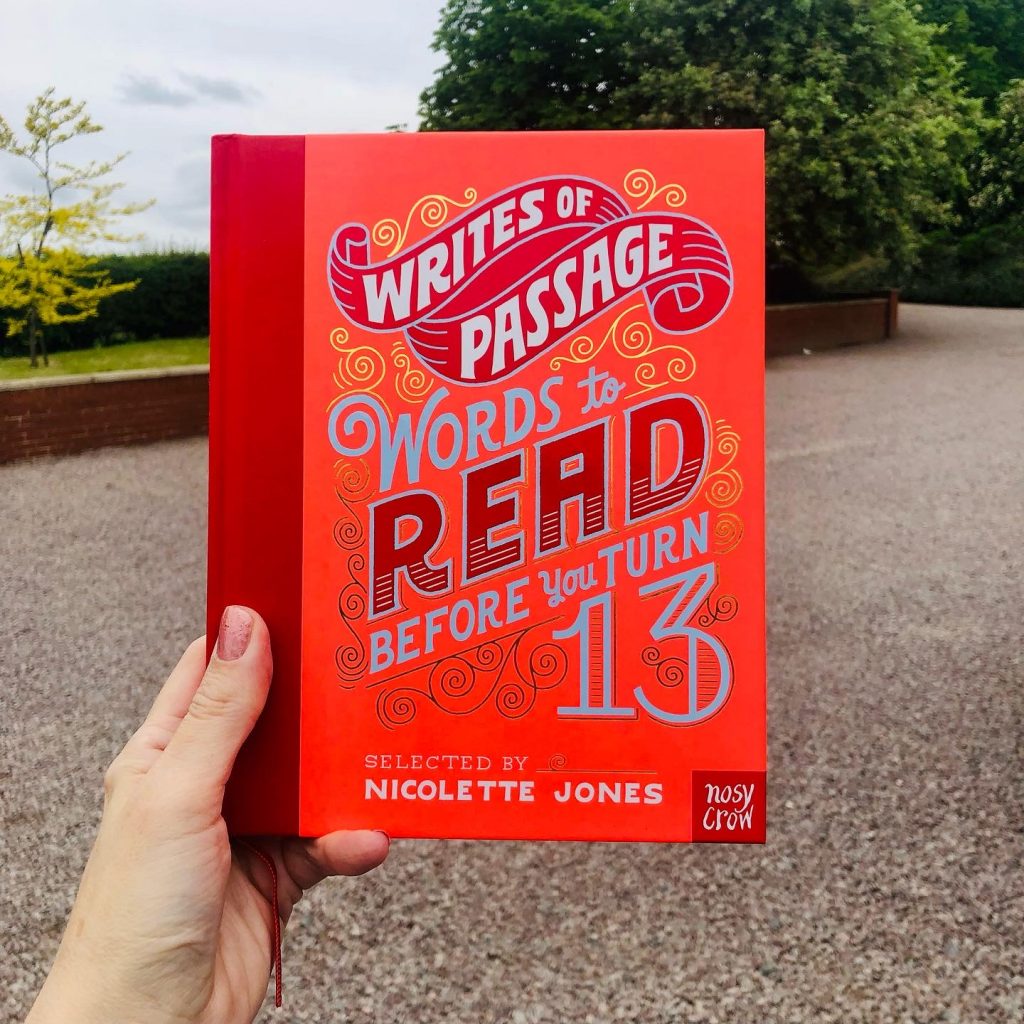 My daughter's back at her Saturday drama club this weekend, which means an hour of quality reading time for me ?. This has been the perfect book to come back with – has anyone read it? It's an anthology of thought-provoking pieces of writing, whether that be songs, stories, poems, quotes, speeches etc – it's effectively like an inspirational life bible! The texts have been cleverly selected (I love the pairings of J M Barrie and R J Palacio, and also Mary Wollstonecraft and Michelle Obama) and there's a great mix of styles, all of which are powerful and wise in their own way: they definitely give you much food for thought. Don't be fooled by the title, this isn't just for those under 13 – the title could just as easily read 53 – with readers of all ages being able to get lots from it.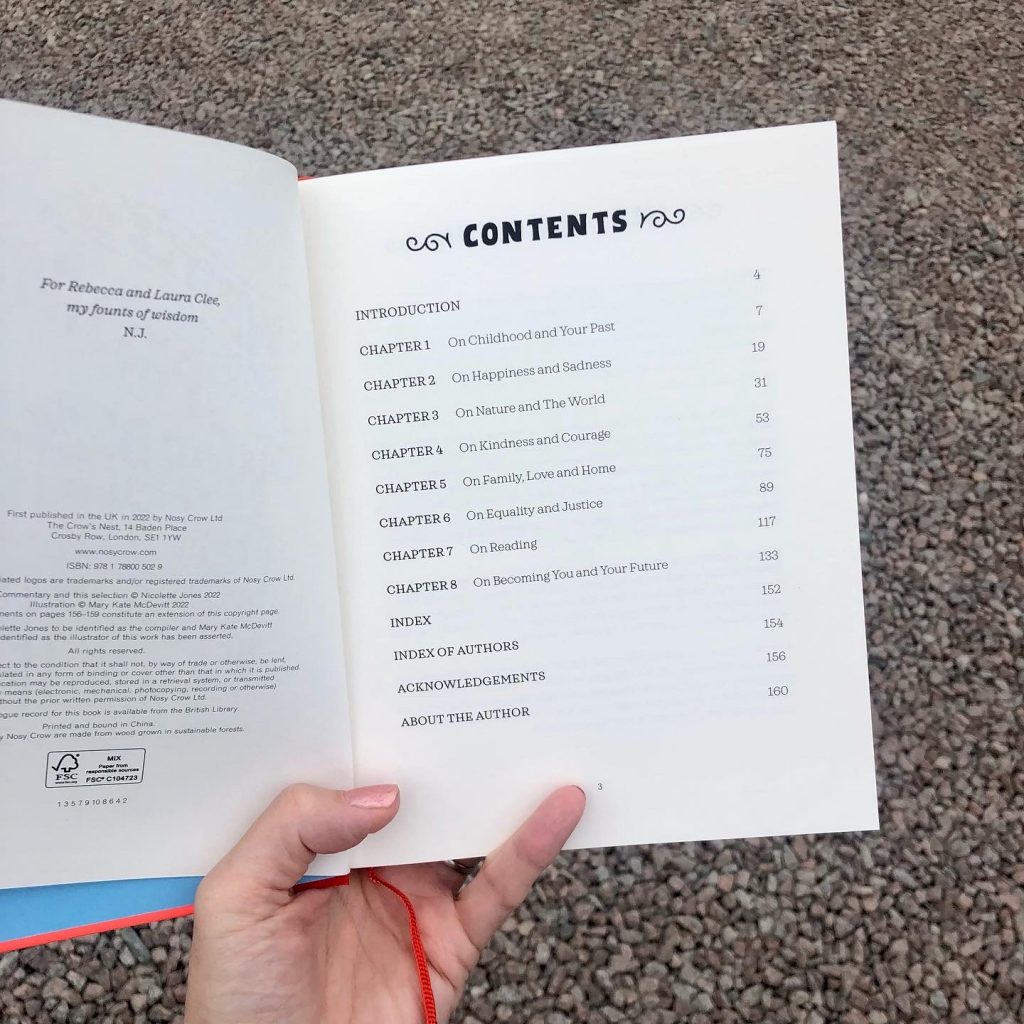 While I intended to quickly flip through initially, I found myself instantly absorbed and have read it cover to cover in one sitting. I've really enjoyed Nicolette Jones' insightful commentaries (which accompany each piece) just as much as the extracts themselves, she's definitely motivated me to search out some books and authors that I've either not read or haven't picked up in years. She's also reminded me of things I once knew but had since forgotten, such as the inspiration for Paddington being the WW2 Kindertransport and British blitz evacuees.
The book has been beautifully produced and with its high-quality hard back and marker ribbon, would make a really lovely gift. If you are looking to mark the occasion of children moving on this Summer from primary to secondary education, this would be absolutely perfect.