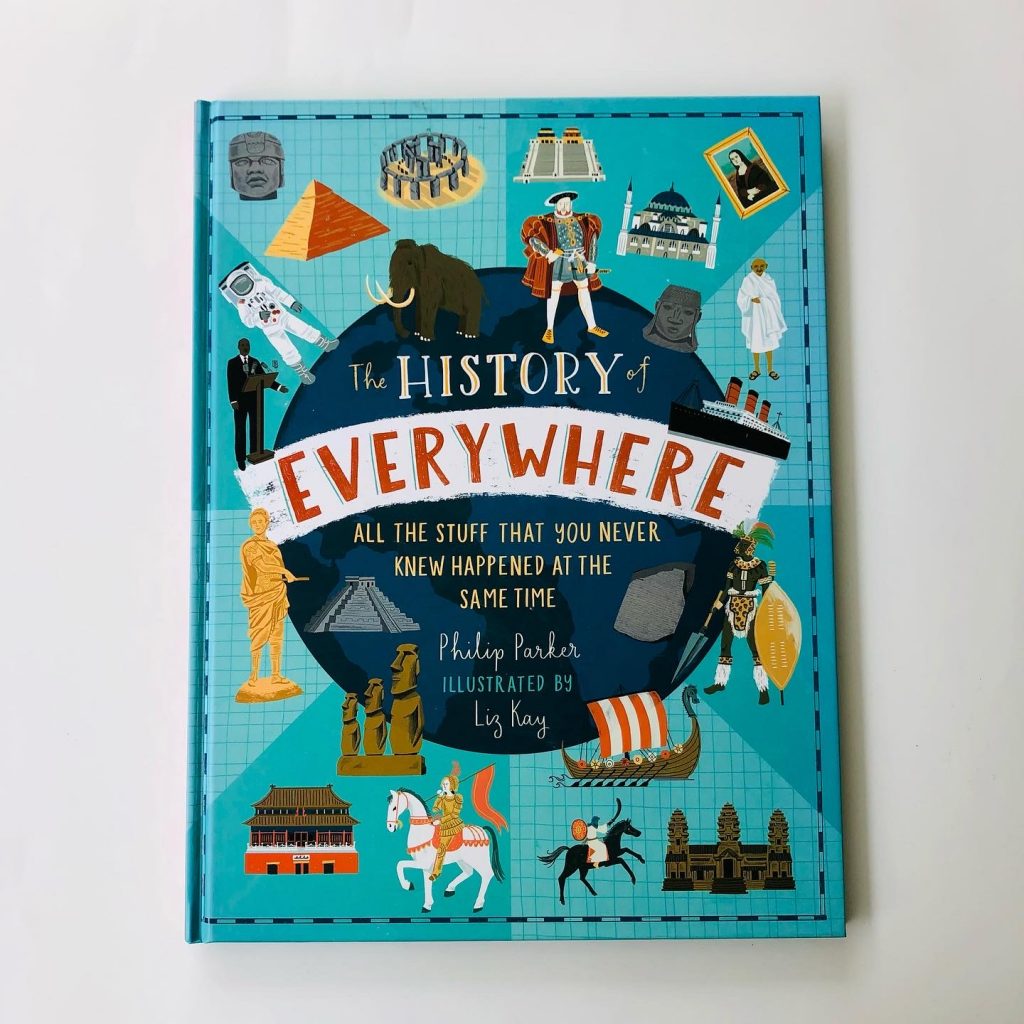 Happy Platinum Jubilee everyone! Haven't managed to either read or post much recently as it's been a busy time, but I'm now diving back in!
While I've always loved history, the one thing I've always struggled with is understanding what was happening across the world at any one period. For instance, I had no idea that wooly mammoths still roamed during the same time period that Stone Henge and pyramids were being built – but I do now, all thanks to this clever book!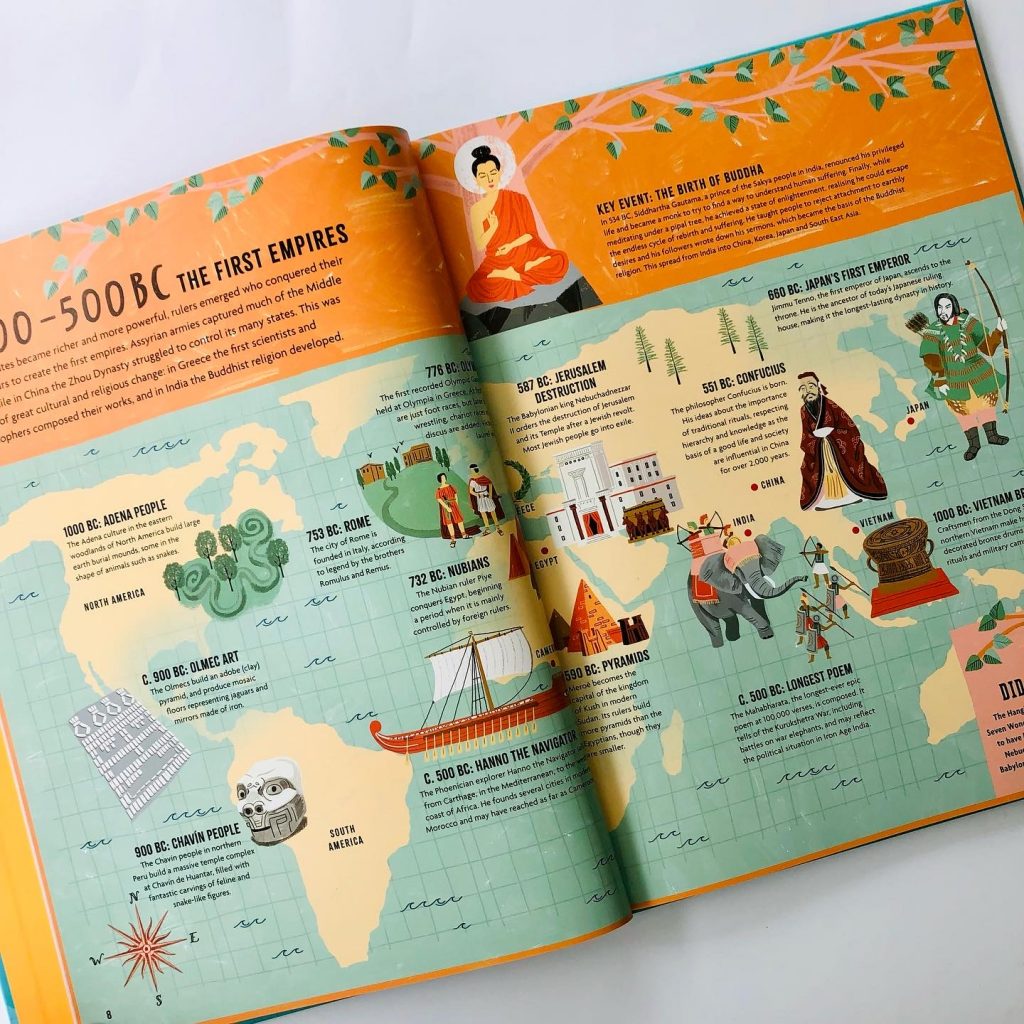 A whole-world view of history makes so much more sense and this fantastic book introduces readers to a number of civilisations, empires and other historical events, some of which they probably haven't heard of before. I've included the contents page above so that you can see just how much information's included. As well as each era having its own brilliantly illustrated double-page spread and using maps to plot the various facts, there are also deep dives into certain civilisations and key historical events. It even covers events right up to 2001, such as the Rwandan genocide, the Good Friday Agreement and the first clone.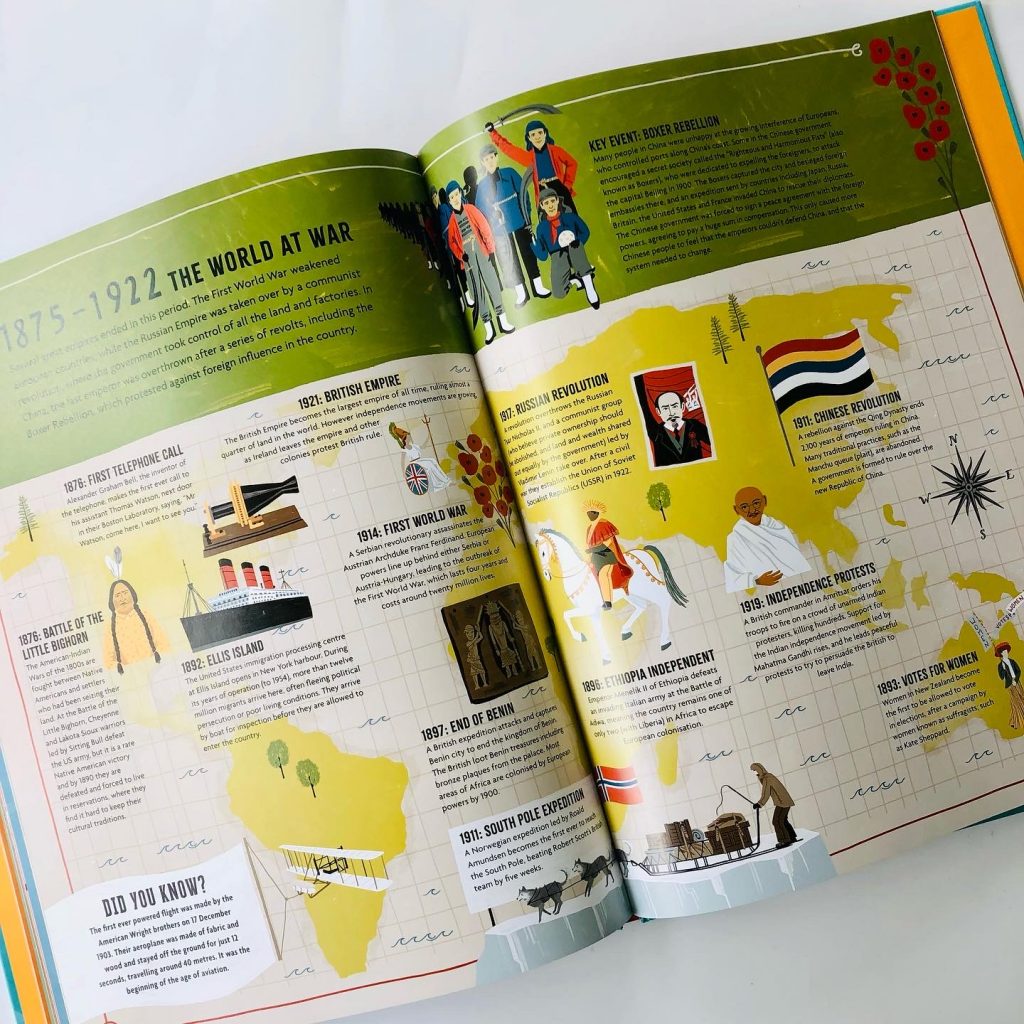 Every time I open this, it turns into a school day – for instance, did you know that the first known device for detecting earthquakes was built in China in AD132? Honestly, it's an absolutely fascinating read whatever your age – a real must for your non fiction shelf and a winner for history and map lovers.