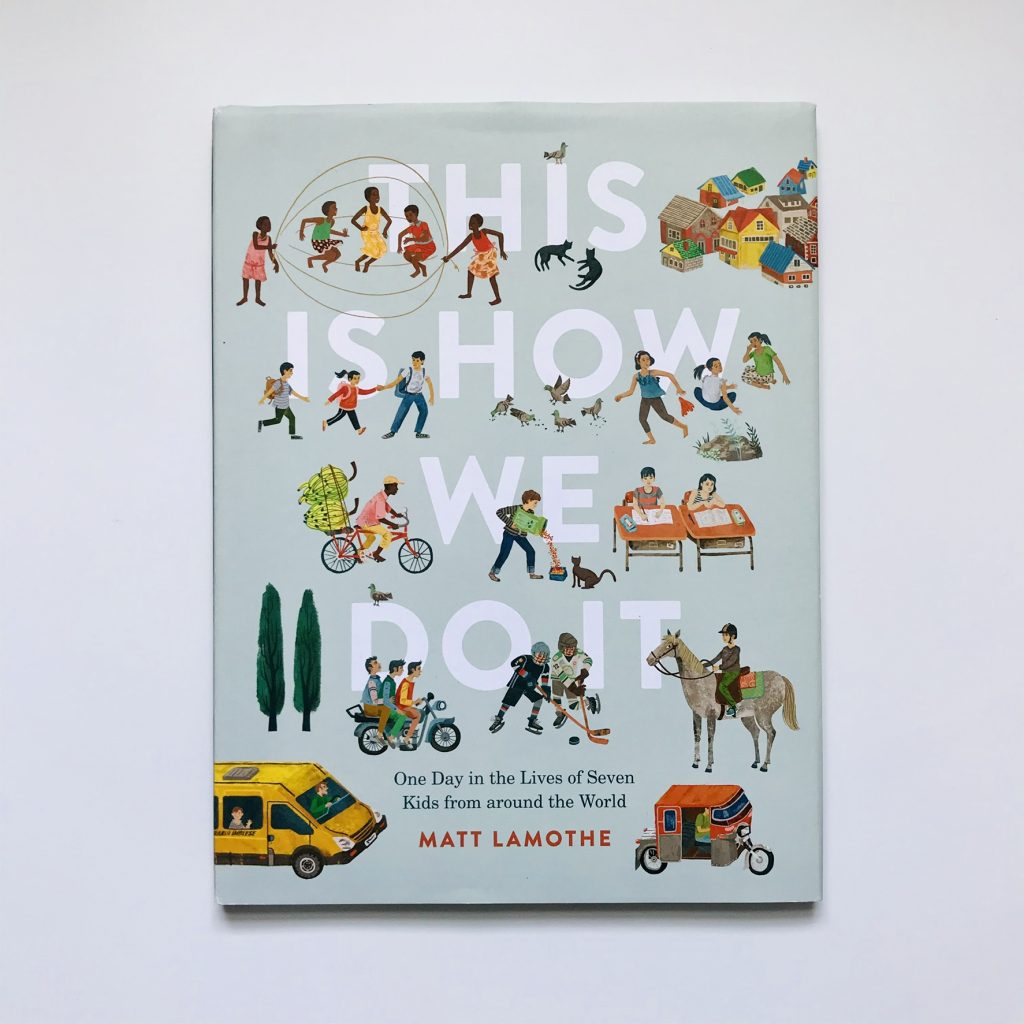 Back to the blog after a short break over the Easter holidays – we hope the Easter Bunny was kind to you all!
This Is How We Do It is an informative and interesting picture book which allows us to live a day in each of 7 children's lives from around the world. We can spot the similarities and differences from families living in Russia, Italy, Japan, India, Uganda and Peru and understand more about their routines and styles of living. The children are introduced at the start of the book, which then moves on to explain where they live, their family makeup, school and education, playtime and mealtimes.

This cultural comparison book is thoughtfully balanced to enable children to expand their horizons and help them understand that while our culture and traditions might mean that some of us live our lives differently to others, we are also united by some common experiences. I like the fact that at the end of the book, the author makes the point that regardless of where and how we live, we all ultimately reside under the same sky, which I think is an effective way of drawing us all closer together. Another nice touch is that while the families are illustrated at the beginning of the book, we see their actual photographs at the end so that readers can understand that the book is based on real people, rather than fictional characters. The best bit for me, though, is the illustrations, which really work to enhance the text: Matt's deceptively simple illustrative style is perfect for bringing the various cultures to life so that even the youngest of readers can take on board the book's message.
As a family, we've enjoyed learning about the different cultures and the children have had fun searching our globe to find where the various countries are. The only point I would make is that while the book highlights cultural diversity, the families featured are very traditional in their makeup (single heritage, male and female parenting couple); if you are looking for a book that also highlights family diversity, therefore, this book's probably not for you.
_________________________________________
This Is How We Do It:
Author/Illustrator: Matt Lamothe
Publisher: Chronicle Books
ISBN: 9781452150185
Hardback: 52 pages