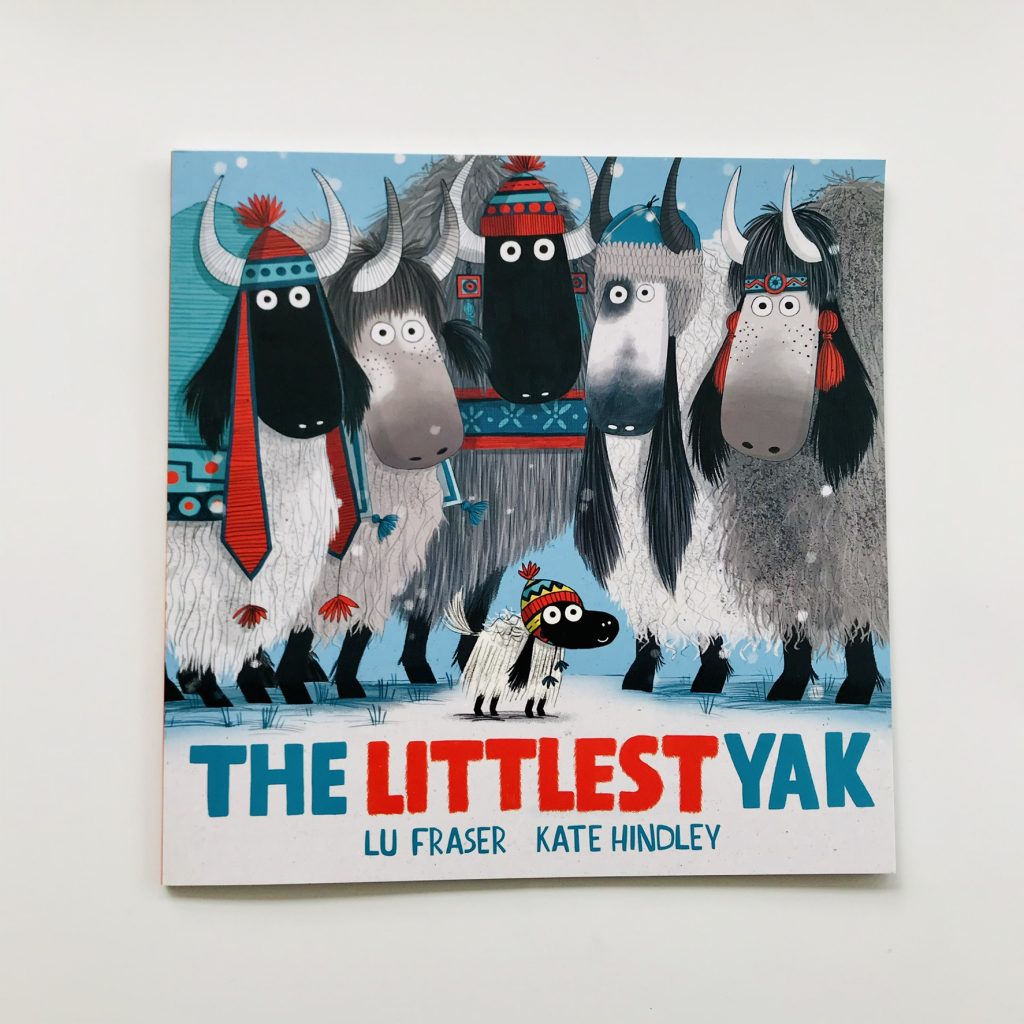 This fabulous book has only been here less than a day and I'm already a little bit (OK, a lot…) in love with it!
Gertie, the littlest yak, is desperate to be just like the big yaks and does everything she can to speed up the growing process. Being small has its advantages, though, and Gertie finally comes to realise that there is just as much 'bigness' in being small as there is in being big and, as such, she's perfect just as she is.
I've always liked picture books, and we've read some cracking ones over the years, but this is definitely special. The dynamic cadence of the rhyming text, coupled with the descriptive language, funny and expressive language, makes it a real treat to read out loud. The story is fresh and uplifting and the illustrations are absolutely pitch-perfect, with some lovely little details to catch the eye (the yak star constellations and the 'Yak and the Beanstalk' book title are genius!) – if these yaks don't make you smile, then I don't know what will! To be honest, I really struggled to choose which pages to photograph because every picture is superb. The kids absolutely loved the story at bedtime, wanting me to re-read it immediately, and it's even brought a smile to the face of my battle-weary wordsmith of a husband. I can't sing its praises highly enough – a truly accomplished picture book.
The Littlest Yak
Author: Lu Fraser
Illustrator: Kate HIndley
Publisher: Simon and Schuster Children's UK
ISBN: 9781471182617
Paperback: 32 pages