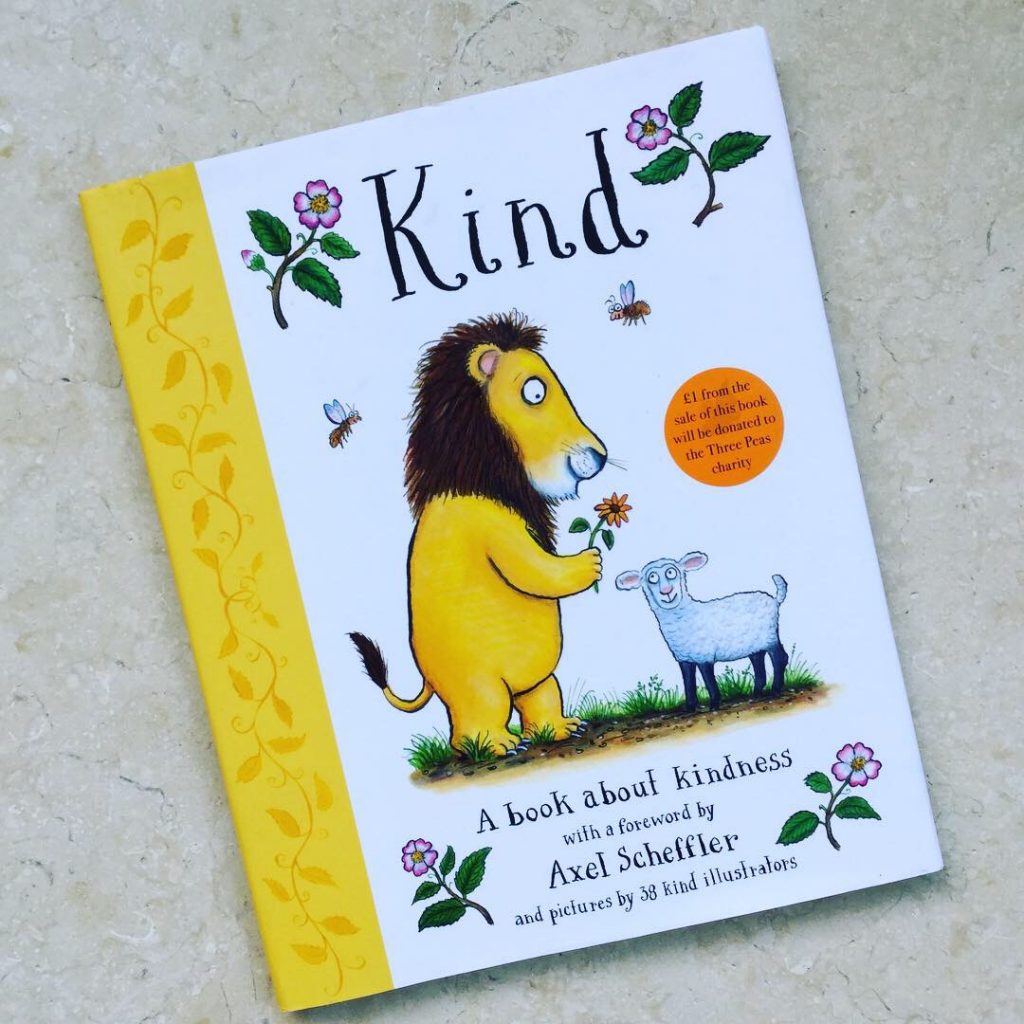 Wow, this beautifully written and illustrated book socked me right between the eyes when it arrived last week. As you might guess by its title, Kind is a book about kindness. It has been published to help raise money for Three Peas, a charity that provides vital, practical help to those who have had to flee their homes. All 38 of the world-class illustrators who have contributed to the book – including the charity's Patron, Alex Scheffler – have provided their artwork free of charge.
The reason why I am so taken by this book is because its message is both powerful and practical: it gives many different examples of how we can all be kind, and does so in a way that will resonate with children and adults alike. Simple but impactful suggestions like smiling, picking up something that's been dropped, listening, giving someone a hug, etc, are things that we can all do to make a difference, regardless of our age.
The book also gently discusses how to be curious about those around us, and how we can welcome new people into our community, again with useful suggestions like learning a few words in their language, sharing toys, playing their favourite game or drawing pictures together.
I read the story to my children last night and it was an instant hit. Not only did they immediately ask me to read it again, they also both recognised some of the artwork styles from other books that we have read: Alex Scheffler's lion from Zog and the Flying Doctors, Lydia Monks' monkeys from What the Ladybird Heard on Holiday and Nick Sharrat's distinctive characters from the You Choose books. There is no doubt that the outstanding illustrations throughout the book truly help turn it into something very special. I would go as far as to say that if you only buy one picture book this year, let it be this one.
————————————————————
Kind
Author: Alison Green
Illustrators: Various – see above
Publisher: Alison Green Books (imprint of Scholastic)
ISBN: 9781407194561
Hardback: 48 pages