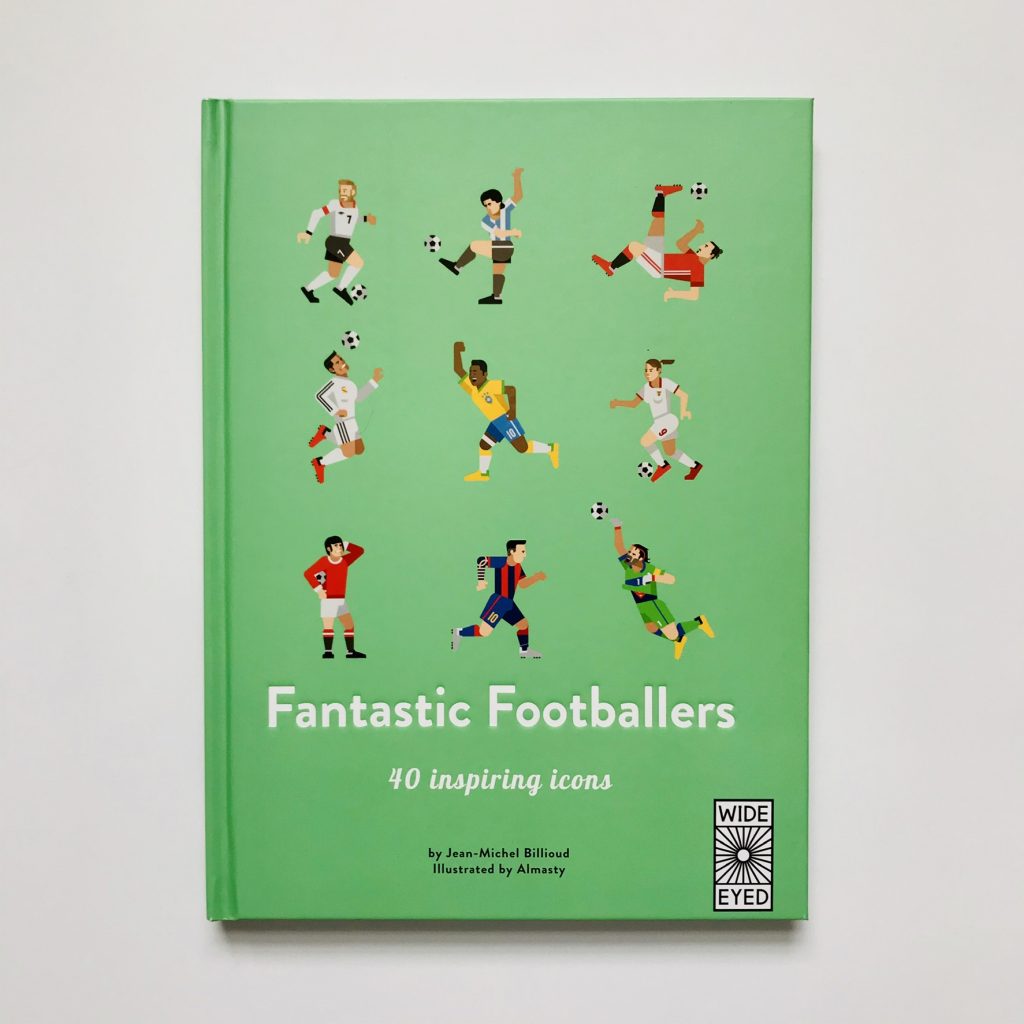 I think one of the best ways to get children reading, particularly those who are not naturally inclined to pick up a book, is to find books on subjects they are interested in. My son is a great example of this. Ask him to read a chapter of a school reading book and he'll moan and groan, but hand him a book on a topic he loves and he'll squirrel himself off to his den where we won't see him for ages, apart from the odd bellowed summons to his room so that he can show off his new-found knowledge! I was over the moon, therefore, when the lovely Meg from Quarto sent us this Fantastic Footballers book as I knew it would be a great way to keep Hugo – a complete football addict – reading during homeschooling.


We've got a fair few Quarto books at home because they tick lots of boxes for us. They are great quality, well researched, packed full of interesting facts and have page layouts that are always thoughtfully planned to fully engage the reader. With this particular book, I love that there are female players alongside the men. Plus, as it focuses on 40 icons spanning a 70-year timeline, we've had some great debates about whether Best was better than Beckham or if Pele should cede his title as the King of Football to Cristiano Ronaldo. There's also been a great deal of chat about players who haven't made the cut. H is, quite frankly, shocked and horrified that Ronaldinho isn't included and has told me in no uncertain terms to tell Quarto so (sorry, Meg…)!
Overall, therefore, not only has this book been a huge hit in terms of both capturing Hugo's interest and keeping him reading, but we've also had a fair amount of mileage from it just based on the discussions it has generated alone. If you have any football fans at home I would definitely recommend it – it might just fill that 'lockdown' football league-shaped hole in their lives.

Fantastic Footballers
Author: Jean-Michel Billioud
Illustrator: Almasty
UK Publisher: Wide Eyed Editions (imprint of Quarto)
ISBN: 9781786031464
Hardback: 88 pages