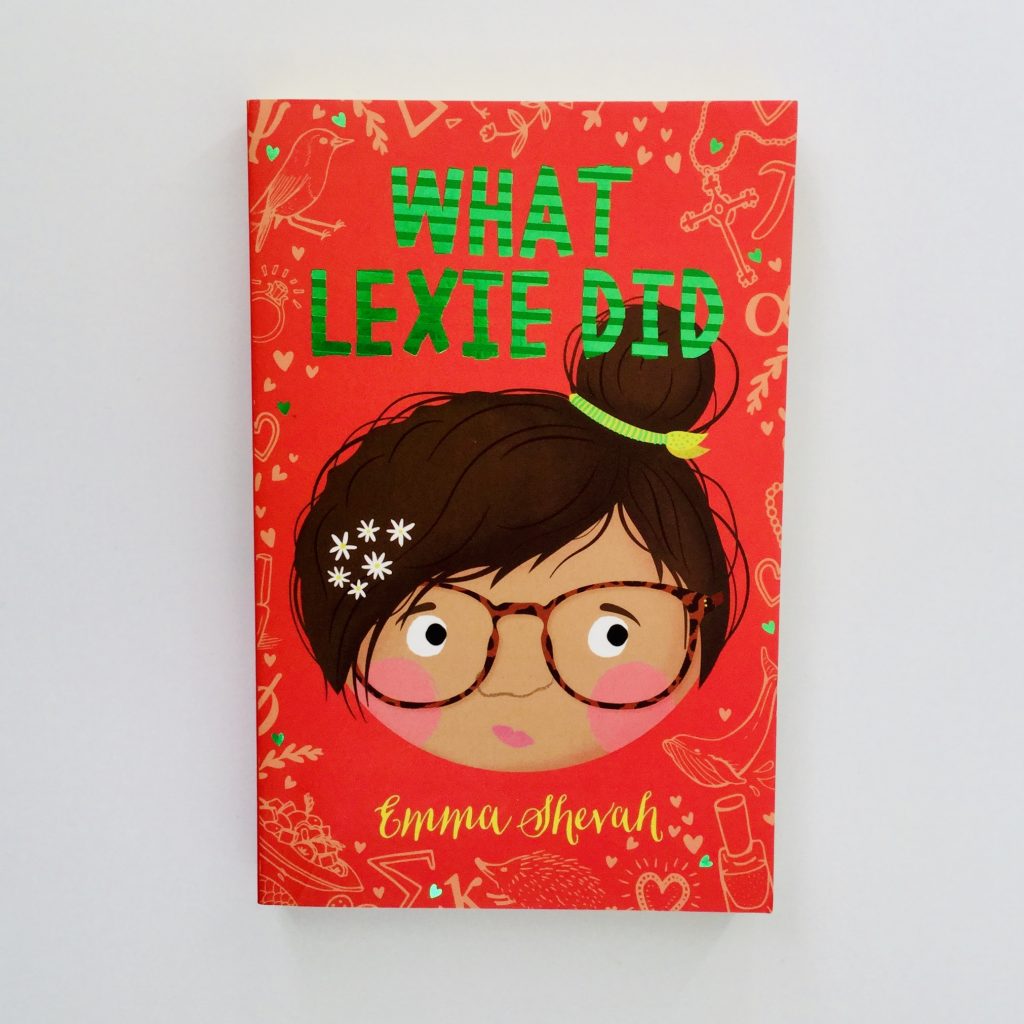 'For the record, seeing your mum miserable is one of the worst things in the world. Being separated from your almost-twin is another. Knowing it was your fault is a third… All of them together is a pancake stack of bad things.'
Apologies – due to some technical difficulties, we have been off-line for what feels like forever. However, all is now sorted and the blog gremlins have finally been banished – hurrah! To celebrate, I thought I would post a quick review of Emma Shevah's latest book: What Lexie Did. It caught my eye as, having a background in diversity and inclusion, I love reading books that give an insight into different communities and their culture, values and traditions.
'Lying wasn't only bad because the truth was holy – it was bad because lying made you unhappy.'
Lexie is part of a large Greek Cypriot family based in London. Her cousin, Eleni, is also her very best friend; indeed, their bond goes much further than that. So when a new girl starts to try and come between them, Lexie struggles to deal with her feelings and begins to feel left out. Shortly after, she finds herself facing a huge dilemma and tells a humdinger of a lie; not surprisingly, things then go from bad to worse…
'Greek parents can never really banish you to your bedroom because they think you'll starve if you go an hour without eating.'
This is one big-hearted, warm, funny story with a moral basis. I like stories that make children stop and think – how would they handle the same situation? – and this does exactly that. On the face of it, we all think that telling the truth is very straight-forward, but as the book makes clear, there are lots of shades of grey and it's difficult for children to understand these nuances. The story also highlights how lonely you can be, even when you are constantly surrounded by family and friends. While there are a number of poignant moments in the book, they have been cleverly counter-balanced with humour and the Greek love of food (and there are some fab recipes included too!) which keep the story from going too deep; I also liked the deceptively simple illustrations, which frame each page in the style of a book journal.
One of Emma's strengths as a writer is her ability to bring her characters to life. I really warmed to Lexi: she is completely relatable to both children and adults and we see both her positive qualities and her flaws in abundance. You also can't help but be moved by her mother, who goes from being full of life to a shadow of her former self due to the impact of Lexi's lie. To be honest, I couldn't see how there could be a happy ending (not there needs to be a happy ending, of course), but Emma skilfully turns this story into a positive, uplifting tale which I'm sure will resonate with children aged 8+ who are navigating the path of life and friendship. It would also be a great book to share – in fact I've put it on my list of books to read with my daughter when she's a little older. In the meantime, Anna and I are going to have a stab at baking Loukia's Cinnamon Cake over half term – my mouth is watering just thinking about it…
---
What Lexie Did
Author: Emma Shevah
Illustrator: Helen Crawford-White
Publisher: Chicken House
ISBN: 9781910655467
Paperback: 272 pages