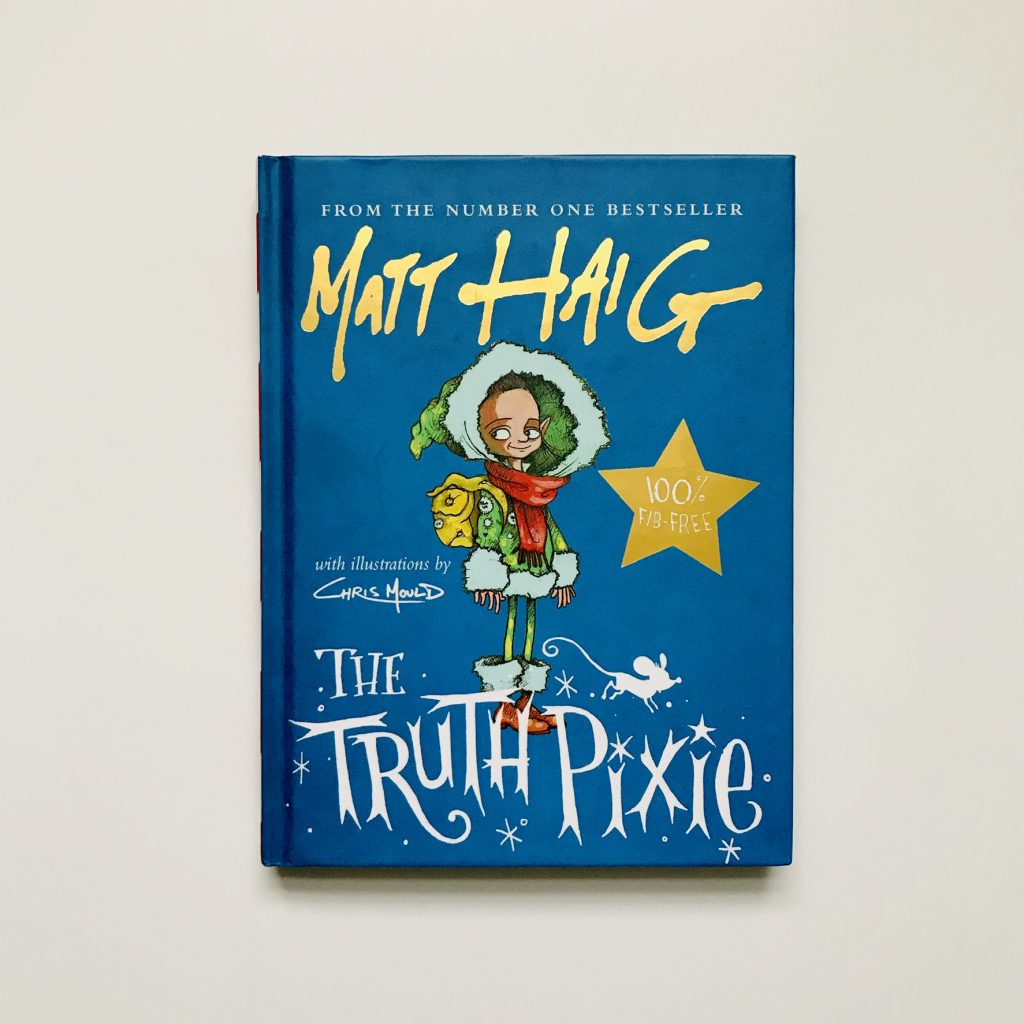 'Don't forget who you are.  You are a fighter.
As the dark in the sky makes the stars shine brighter,
you will find the bad stuff has good bits too.
The bad days are the days that make you you.'
This book caught my eye as the author, the phenomenal Matt Haig, described it on Twitter as a 'comfort guide for kids through their more worried moments'.  I have a daughter who is a bit of a worrier, and so I thought that it might be helpful for her.  Published only last week, it arrived yesterday and I've got to say that it's absolutely brilliant!  It's essentially a short and sweet rhyming story about telling the truth even when it's difficult, and also about being okay with who you are.  It's brought to life by Chris Mould's fabulous illustrations.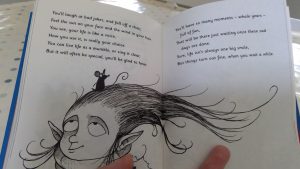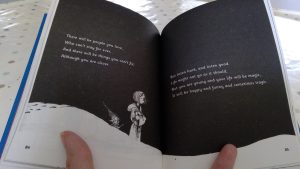 Some of you might have met the Truth Pixie before, as she made an appearance in Matt Haig's A Boy Called Christmas.  She is obviously now the star of the show in this stand-alone book, along with her side-kick, Maarta (a mouse), who lives in her hair – in fact Maarta poos in her hair at one point, which means that this book is already a sure-fire hit with my son!  The Truth Pixie was cursed by her Great Aunt Julia to always tell the truth; as we know all too well, sometimes the truth hurts and as a result, she is cast out by her family and friends, destined to live alone in her little yellow house.  One day, however, after a run-in with a nasty troll, she (literally) flies into the life of a sad young girl and by telling the truth gains a friend for life.
'…you'll never know happy unless you know sad'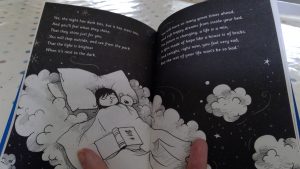 The story is skilfully written, funny and life-affirming.  Matt has the knack of taking an important message such as learning to love yourself and distilling it into simple phrases that will resonate with young people.  There has never been a more relevant time for a book like this to hit the market, and I love the fact that it's written a bit like an early reader, with just a few lines of text on each page so that children as young as 6/7 are able to read it independently and, more importantly, understand it.  That said, it's perfect for sharing too, as I did with my 2 last night, snuggled under the covers with our torches on.  Pocket sized and 119 pages long, it would be perfect as a stocking filler this Christmas, if you can wait that long before handing it over to your own pixies…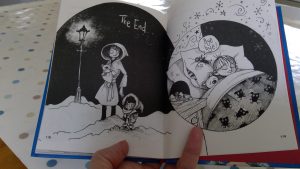 ---
The Truth Pixie
Author: Matt Haig
Illustrator: Chris Mould
Publisher: Canongate Books
ISBN: 9781786894328