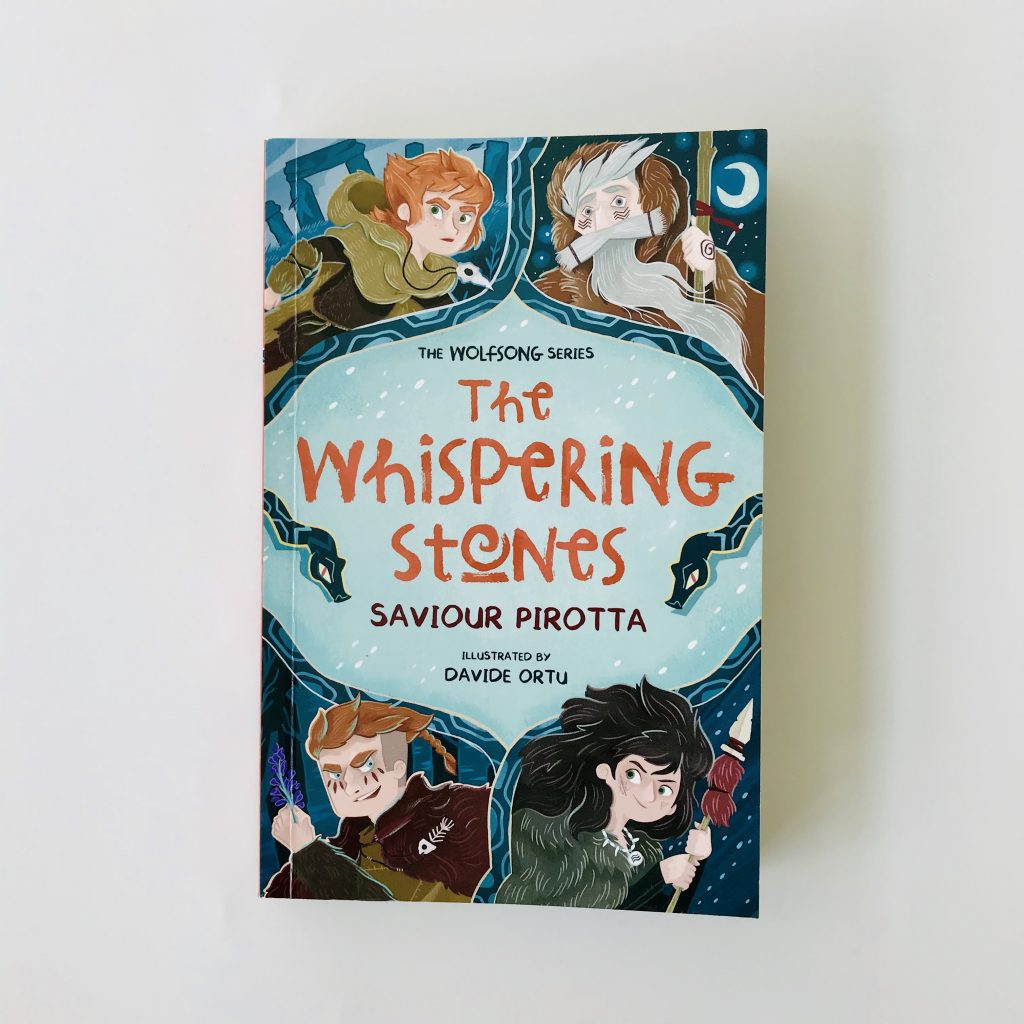 This is the second in Saviour Pirotta's historical junior fiction 'Wolfsong' series and just like the first, it's both a corker of a read and illustrated superbly with Davide Ortu's distinctive, eye-catching art, which really captures and enhances the mood of the story.

In this instalment, Wolf has returned to his village after retrieving the stolen spear but some of the villagers are still uneasy around him. As Wolf has designs on becoming a shaman, he is gifted an amulet which has special powers and gives him 'seeing dreams' – mysterious visions of the future. After the village shaman, Moon, is poisoned, Wolf is blamed once again and thus embarks on a journey to both clear his name and find treatment for the ailing Moon. It looks as though danger isn't too far behind, though.
An atmospheric and pacy late-Neolithic adventure, this tale feels meatier than regular junior fiction due to its suspenseful storyline. The book takes us on a journey from The Orkneys to Stonehenge with Wolf undertaking a parallel inner journey of self-discovery. He learns to be not so hard on himself and starts to understand that he can benefit from his mistakes. I particularly like the fact that the book provides some good examples of cause and effect, with choices/decisions and their consequences being highlighted throughout the story.
In sum, The Whispering Stones is a great read for introducing younger readers not just to historical fiction, but also to the concepts of resilience and personal growth. There's a handy synopsis at the start for those who haven't yet read the series (The Stolen Spear) and it ends leaving readers wanting more. I'm now rather impatiently looking forward to Part 3 of this 4-part series!
If you want to find out more about the first book in the series – The Stolen Spear – click here: http://www.merrybookworm.co.uk/fiction/the-stolen-spear-by-saviour-pirotta/
The Whispering Stones
Author: Saviour Pirotta
Illustrator: Davide Ortu
Publisher: Maverick Arts Publishing
ISBN: 9781848864610
Paperback: 162 pages