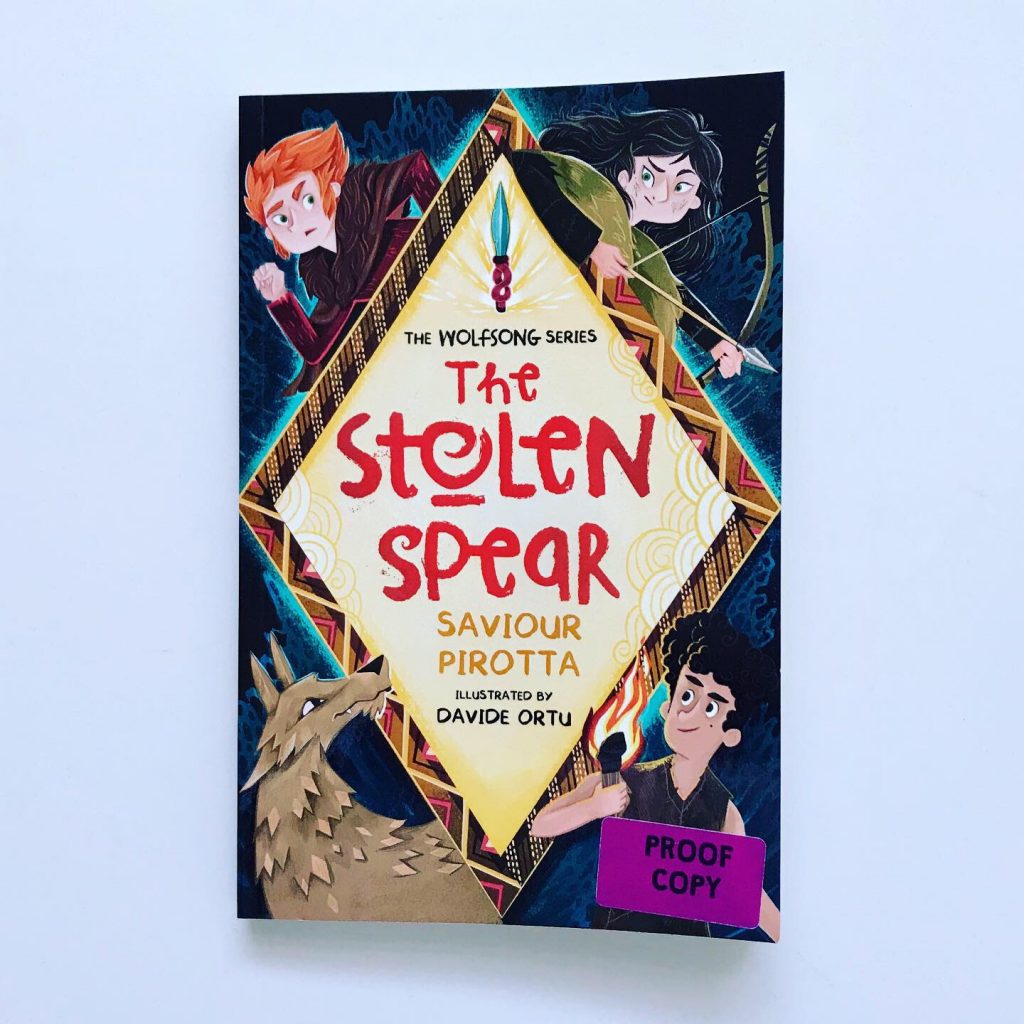 Wow, Saviour Pirotta has really knocked it out of the park with his new, historical junior fiction series. The Stolen Spear – the first of 4 stories – is set in late Neolithic times in what we now know as the Orkneys in Scotland.
At the end of the Stone Age, people are meant to be tough and strong but young Wolf struggles to fit in. When a sacred spear is stolen, Wolf is blamed for its disappearance and vows to find it. Wolf, however, has never left the village before and the world beyond the sea is a complete unknown. Where will his journey take him and what secrets will be uncovered?

We really enjoyed this story: broken into 16 chapters, it's an exciting and interesting read with themes of courage, friendship and finding yourself. The historical adventure is stitched together seamlessly with lots of twists and turns along the way, and definitely leaves readers wanting more. I particularly like how Saviour's informative and fluid writing style gives the story a more sophisticated, middle grade feel, which I think will definitely appeal to young fiction (aged around 7-9) readers. I also love Davide Ortu's expressive illustrations, which really help bring the characters to life. My son spotted his distinctive style straight away, immediately commenting that the illustrations reminded him of The Dragon in the Library, another superb junior fiction book illustrated by Davide.

From an adult perspective, this book works on a number of levels. It's an entertaining and educational story for children to read on their own, it's great for sharing/reading out loud as it will appeal to adults too, and it would also work extremely well in a classroom setting either as a stand-alone class read or tied to a Neolithic history topic. There are some excellent discussion points included at the end to help readers, parents and teachers get the most out of the book.
We now can't wait to read the next in the series – The Whispering Stones – which is due out in Spring next year. Thank you, Maverick, for gifting us with an early copy – it's an excellent addition to our junior fiction book corner.

The Stolen Spear
Author: Saviour Pirotta
Illustrator: Davide Ortu
Publisher: Maverick Arts Publishing
ISBN: 9781848864085
Paperback: 144 pages