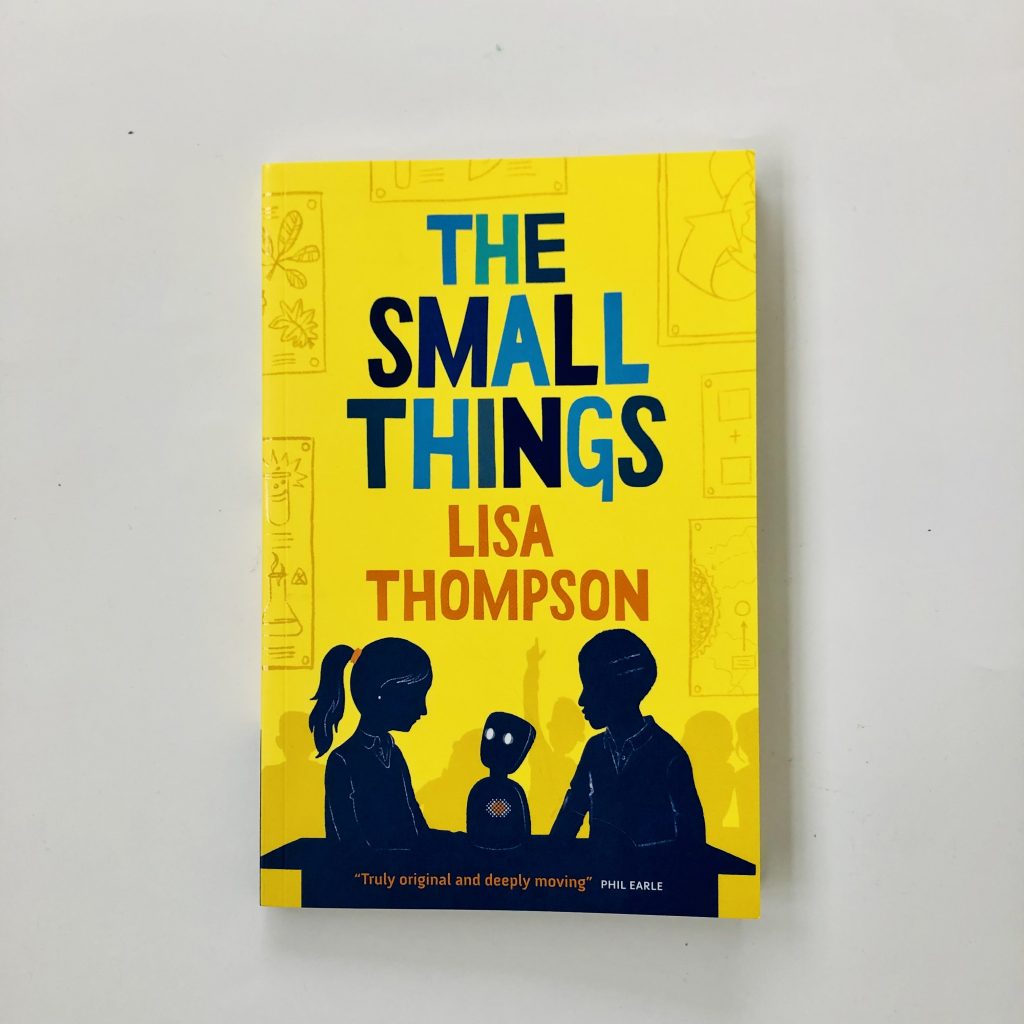 This is another cracking novella from Lisa Thompson. How she's able to layer so much empathy and compassion into a short story I've no idea, but as always, it's been skilfully done in her trademark way. The story centres around Anna, who is anxious about having to befriend a new girl in her class who attends remotely via a robot due to illness. Anna often feels inadequate next to the other girls in her class, as they all have exciting and expensive hobbies, whereas she doesn't as her parents simply can't afford it. Because of this, she thinks that the new girl – Ellie – will not find her interesting enough and thus won't enjoy her company. On impulse, therefore, she tells a white lie about what she's been up to out of school, quickly followed by another and another. Unfortunately, as is often the way with lies, the truth ends up coming out and Anna worries that it has cost her Ellie's friendship…
All children will be able to relate to this story in differing ways: the anxiety around school and friendship dynamics, the significant impact that financial deprivation can have on self-worth, the overwhelming feeling after telling a lie and the fear of being found out, and after the last 2 years, the feeling of isolation when attending lessons remotely. Lisa deals with all of these issues both honestly and sensitively, wrapping them into a moving story that has such a big heart (and complemented by lovely artwork from Hannah Coulson).
The book is part of the superb Barrington Stoke super-readable novella collection: stories which are written by an array of outstanding children's authors. The books have a dyslexia-friendly paper stock and typeface, a length of circa 100 pages and have both a reading and interest age (for example, The Small Things is edited to a reading age of 8 with an interest age of up to 12), so they can be enjoyed by as many readers as possible. I truly love this approach to inclusion and accessibility, particularly with high quality texts, illustrations and cover art being central to Barrington Stoke's ethos ?.
The Small Things.
Author: Lisa Thompson
Illustrator: Hannah Coulson
Publisher: Barrington Stoke