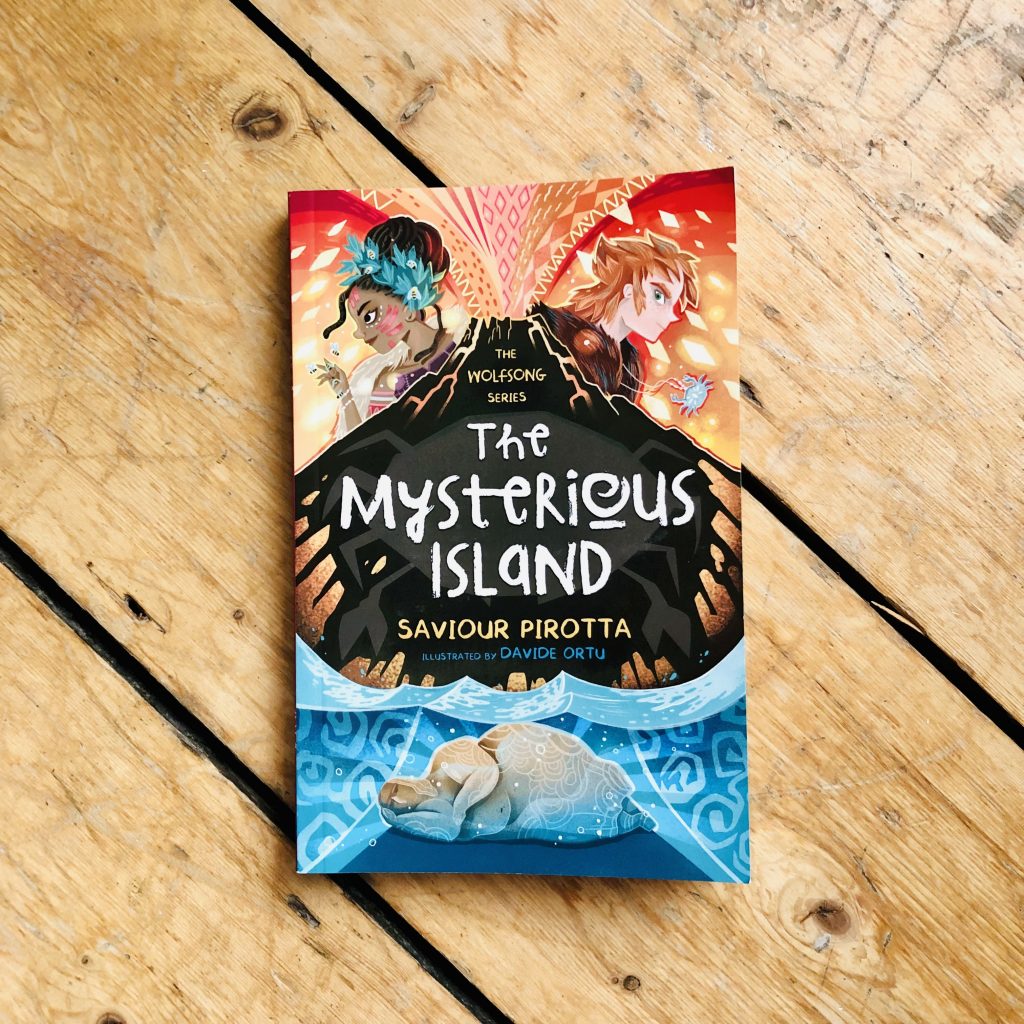 Does anyone else love the Wolfsong series as much as I do? The Mysterious Island is book number 3 and it's just as brilliant as the first 2. For those who haven't come across the books before, this atmospheric adventure series is set in late Neolithic times and The Mysterious Island takes us on an epic journey across Europe and the Mediterranean, as the main protagonist, Wolf, along with his friend Crow and his trusty dog Shadow, try to retrieve a precious amulet which has been stolen by their enemy.
Saviour Pirotta is a masterful storyteller and his descriptive writing style continues to appeal to me. We get a real sense of the time period and the story is packed full of excitement and suspense – it's a truly immersive read. This time we see Wolf struggling with his anger and pride – will he be able to deal with the consequences of his actions? He also learns about the power of forgiveness, which I think is an important topic to introduce to young children.
I'm a huge fan of Davide Ortu's distinctive illustrations and his artwork in all 3 of the books is sublime, capturing the spirit and mood of the stories superbly. I think this is the best cover of the series yet.
The final book – The Wolf's Song – is due out early next year and while I can't wait to read it, it will be somewhat bittersweet, knowing that the series has finally come to an end…
Finally, a big thank you to the lovely Kate at Maverick for our gifted copy of the book.
The Mysterious Island.
Author: Saviour Pirotta
Illustrator: Davide Ortu
Publisher: Maverick Arts Publishing