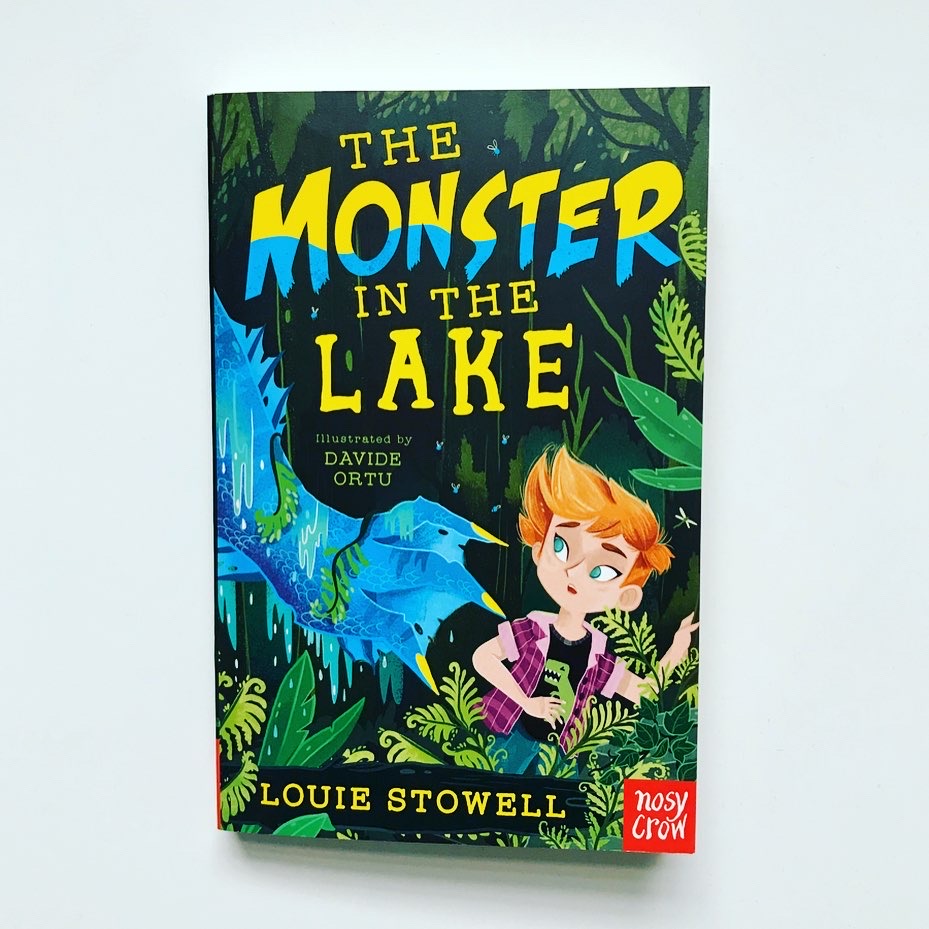 I've been waiting for The Monster in the Lake to come out ever since I read Louie Stowell's first junior fiction story, The Dragon in the Library, and it's definitely just as good as the first. Both stories are the sorts of reads I would have loved as a kid, where libraries are magical places, librarians are wizards and books enable you to experience new worlds and travel to different places. Kit and her friends are back to save the world yet again from evil magic – this time heading off to Scotland – and while this story follows on from Dragon, it can still be read as a stand-alone as it has a summary cleverly incorporated into the start of the story. That said, if you do read Monster first, I can guarantee that you'll want to go back and read Dragon as well.

Aside from the skilful and original story-telling, what I love about this book (and, indeed, Dragon) is the underlying message of inclusion and the celebration of difference. The 3 friends all have very different traits and skills and their friendship is richer because of it. I also like the fact that Kit and her friends undertake their adventures alongside trusted adults, rather than the adults being dispatched from the story early doors to enable the children to go it alone, as is often the case in junior adventures.

Davide Ortu, one of my favourite illustrators at the moment, has yet again created some superb illustrations – his pictures really compliment Louie's writing style. I also love the pop of bright colour on the cover which I think makes the book stand right out.
I do hope that there's more to come with this series as I think there's a real need for rich, entertaining stories, with diverse characters and broad appeal, to provide a vital stepping stone to middle grade fiction. While the story is perfect for independent readers aged around 7-9, it would also make a great read-aloud.
The Monster in the Lake
Author: Louie Stowell
Illustrator: Davide Ortu
Publisher: Nosy Crow
ISBN: 9781788000451
Paperback: 224 pages