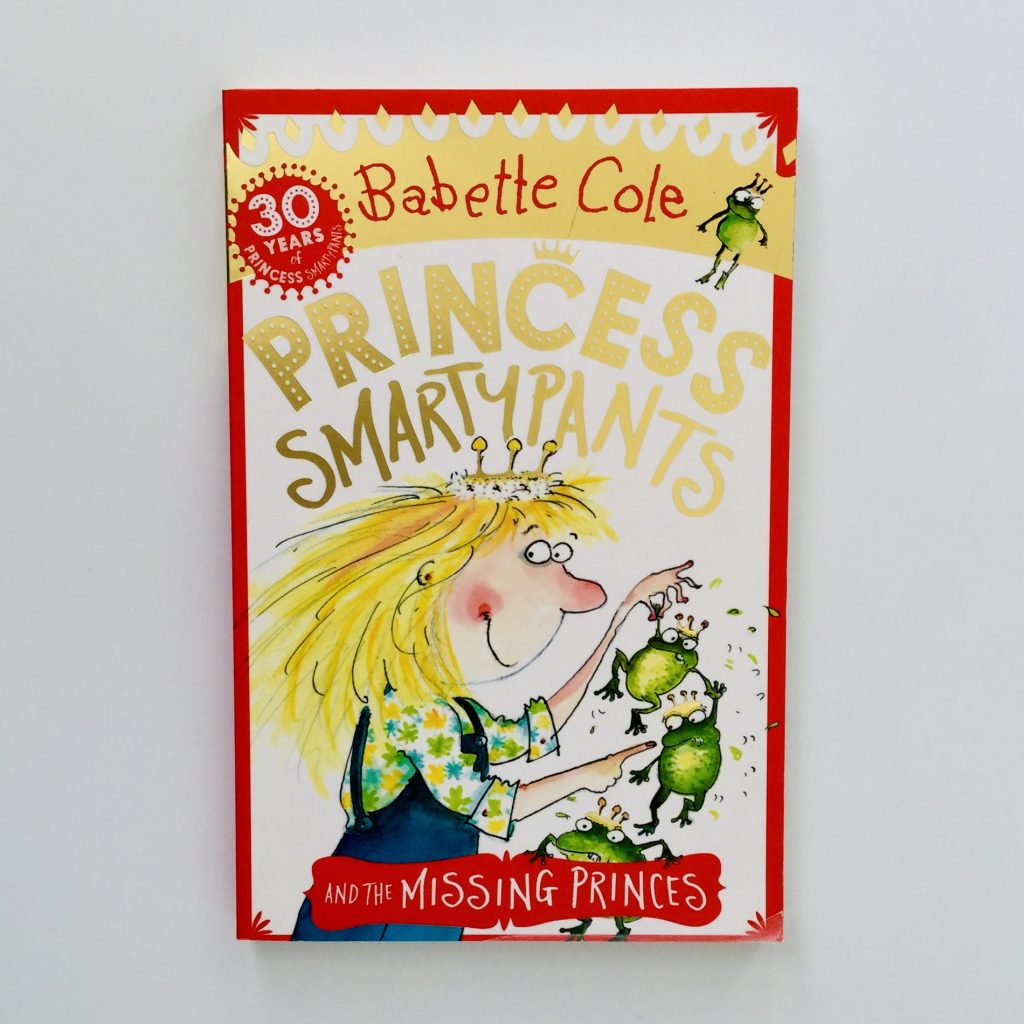 Some of you may have grown up with and loved the picture book adventures of Princess Smartypants, which have been around for over 30 years. Two years ago, Babette Cole decided create a Princess Smartypants full-length adventure book, and I'm so glad she did because it's a riotious read. Sadly, Babette died earlier this year and there's no doubt that the literary world will miss her, both as a writer and illustrator. I wanted to pay my respects, and share her talent with you, by featuring one of her last Smartypants books.
For those of you who haven't sampled the delights of Princess Smartypants, she is not your ordinary sort of Princess. She has no interest in getting married, loves to wear dungarees, wellies or her leathers, and turns princes into warty frogs and toads with her kisses. Her best friend is her handyman giant – Eric the Annihilator – and she successfully rules her kingdom of Totaloonia, flying around on her Pollycrocs and Dragonocodiles. Oh, and she has a pony, that is not the most well-behaved, called Powderpuff.
In Princess Smartypants and the Missing Princes, Smartypants is asked by her princess friends – Snowy, Cindy and Punzie – to host their collective engagement party to their princes – Charming, Handsome and Daring – which she, of course, is very happy to do. Unfortunately, the princesses decide to invite all of Fairytale Land apart from Aramina Allspell, who is a naughty witch and not at all liked by the future mothers-in-law. As you might imagine, that's where things start to go horribly wrong, as Araminta takes great offence at the snub, and decides to spirit the princes away. The snooty mothers-in-law place the blame squarely on Smartypants' shoulders, and so she sets off, with her trusty best friend, to solve the mystery of the princes' whereabouts and return them in time for their weddings, but the clock is ticking…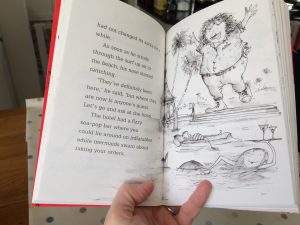 This is a madcap, action-filled adventure, with Smartypants and Eric encountering a very whiffy troll, whalesquids, mermaids and a bank manager during their rescue mission. Many miles are travelled and lots of mayhem ensues before Smartypants manages to save the day, returning the princes in time for a wedding extravaganza complete with Totaloonia's equivalent of the Red Arrows. This daft frolic is 129 pages long, with plenty of black and white illustrations, and split into 8 chapters plus an Epilogue (which effectively segues to the next book: Princess Smartypants and the Fairy Geek Mothers); it is aimed at the 6 – 8 age bracket*. I like it because Smartypants breaks the princess mold – there's nothing wrong with a bit of girl power in my book – and my daughter loves the daft shinanigans and the magical fairytale characters. We planned to take it in turns reading a chapter to each other, but on a few occasions I caught my daughter having a quick, sneaky read when she thought that I wasn't watching. I suspect that Babette Cole would approve of such behaviour. RIP – we will miss your zany brilliance.
---
*I include publisher age ranges as a guide only.
Additional Book Information:
Princess Smartypants and the Missing Princes
Author: Babette Cole
Publisher: Hodder Children's Books
ISBN: 9781444929782