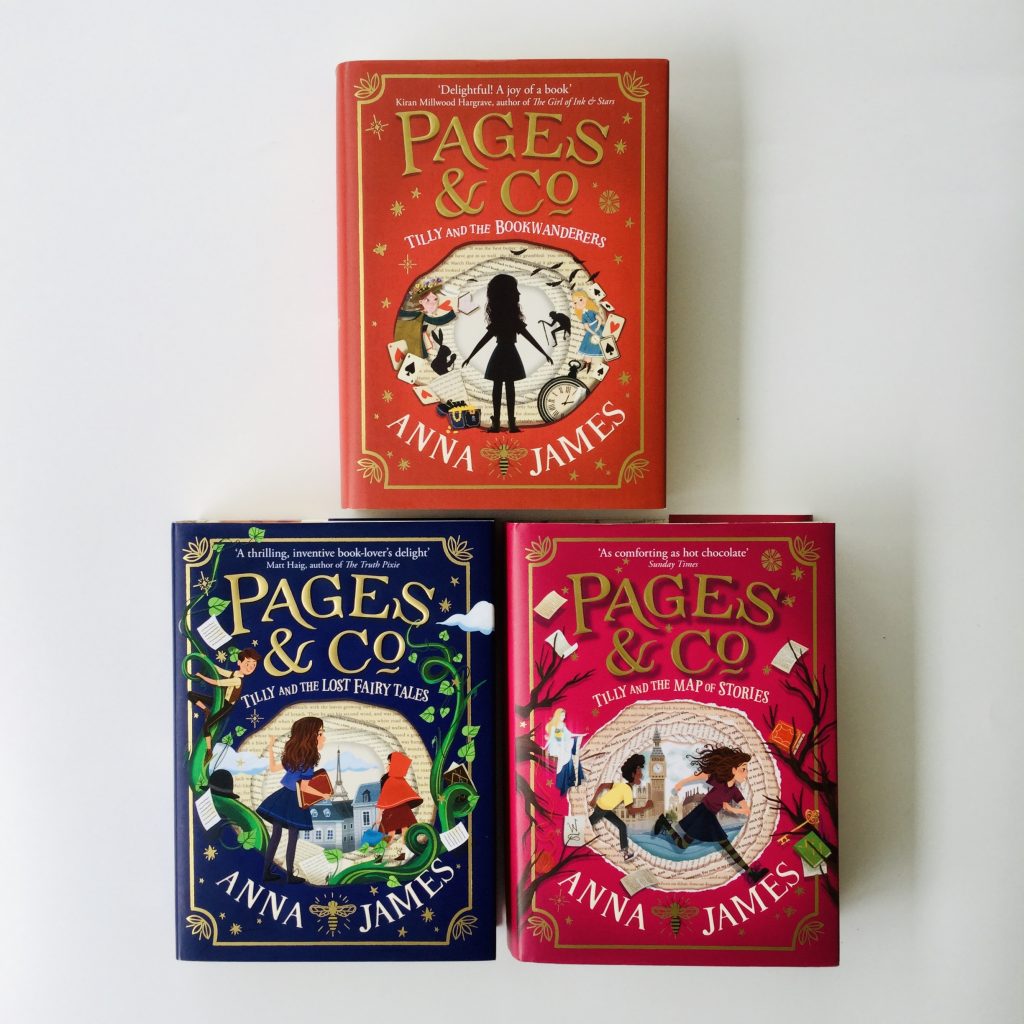 Books can change minds and change worlds…
I've been doing a bit of blog housekeeping over the last couple of days, and I suddenly realised that for some very strange reason, I hadn't blogged about this outstanding book series by Anna James. I thus decided to rectify the matter immediately, because who doesn't want to hear about a book series written about books and set in a bookshop?!
11-year-old Tilly has lived with her grandparents in their bookshop ever since her mum disappeared. After some of her favourite book characters start appearing in the shop, she finds out that they are 'bookwandering', which is the ability to cross over the page into real life. Tilly soon realises that she can travel the same way, and so decides to embark on an adventure along with her friend Oskar, Anne of Green Gables and Alice in Wonderland, to solve the mystery of her Mum's disappearance (with other similarly exciting adventures in stories 2 and 3). Unfortunately, bookwandering is a dangerous business, particularly if you get too close to the endpapers…
These stories are a book lover's delight. With cameo appearances from some of literature's most famous characters and writers – and pop cakes from The Magic Faraway Tree – they are as much a nostalgic read for adults as they are a magical adventure for children. The plots are imaginative, exciting and quite simply, a celebration of all things bookish. Plus they contain lots of the ingredients required for a great adventure: good, evil, friendship, family and lost and found. The series reminds me of why I fell in love with reading all those years ago and I'm delighted that there are more bookwandering stories in the pipeline.
Perfect for children aged 8+, Pages & Co are also super stories to share and are best read in order: Tilly and the Bookwanderers (red cover) Tilly and the Lost Fairy Tales (navy cover) and Tilly and the Map of Stories (pink cover).. Bet it won't be long before you want to bookwander too…