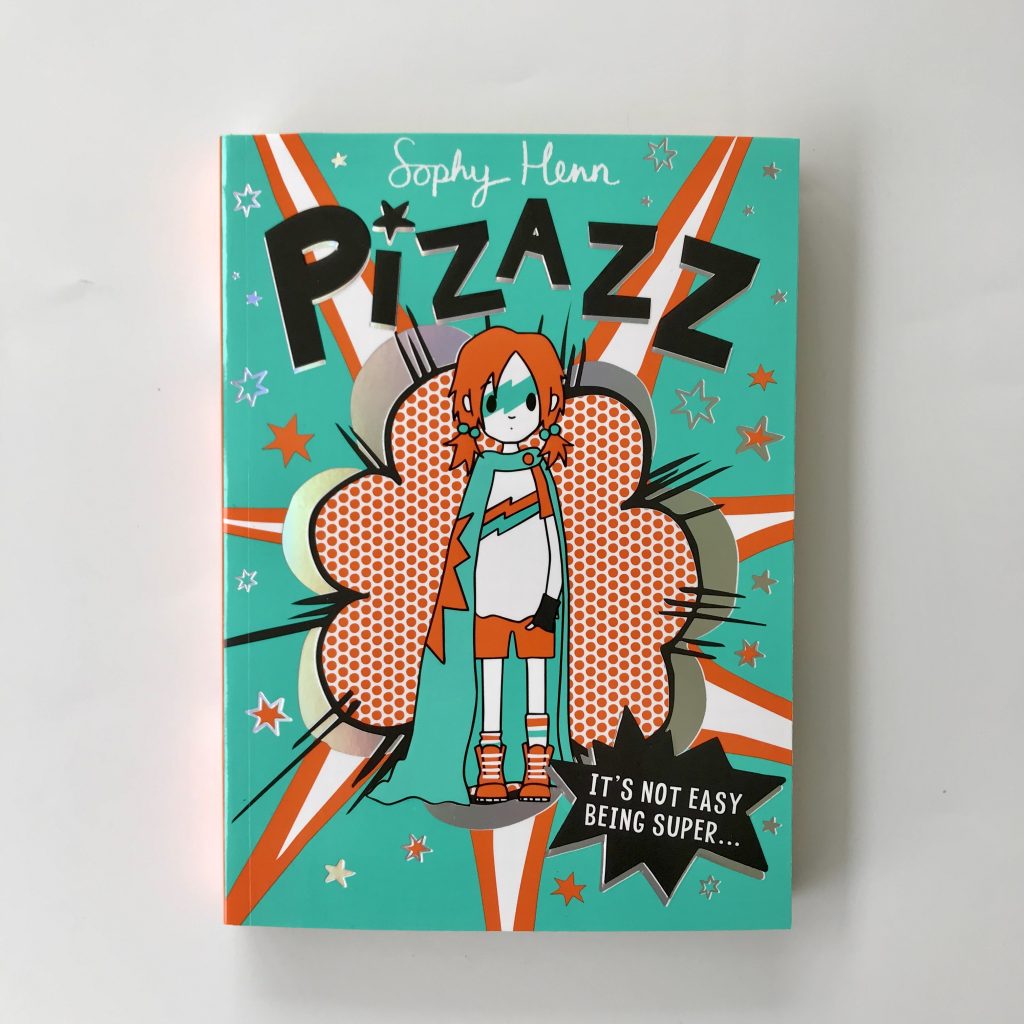 If you liked Bad Nanna then you'll love Pizazz: the first in a fab new series (for readers aged around 7+), written and illustrated by Sophy Henn. It has bold illustrations and creative, mixed typefaces, coupled with comic-strip layouts interspersed throughout, which make it a real feast for the eyes – brilliant for those readers who love books with visual impact.
Pizazz is a superhero, which most people would give their right arm to be. Unfortunately Pizazz isn't particularly impressed. She has to wear an outfit that makes her stand out in school, fit her demanding superhero duties around the school day, and she possesses what she thinks is a totally embarrassing superpower, all of which makes her wish that she was as normal as other kids.
With themes of conservation, difference, acceptance and being comfortable in your own skin, this is an energetic, engaging and funny story that will have readers laughing and sympathising in equal measure.
It's a good job that I took pics of the book as soon as I had read it, because my daughter immediately squirrelled it away and I haven't seen it since – always the sign of a good story in our house ?.