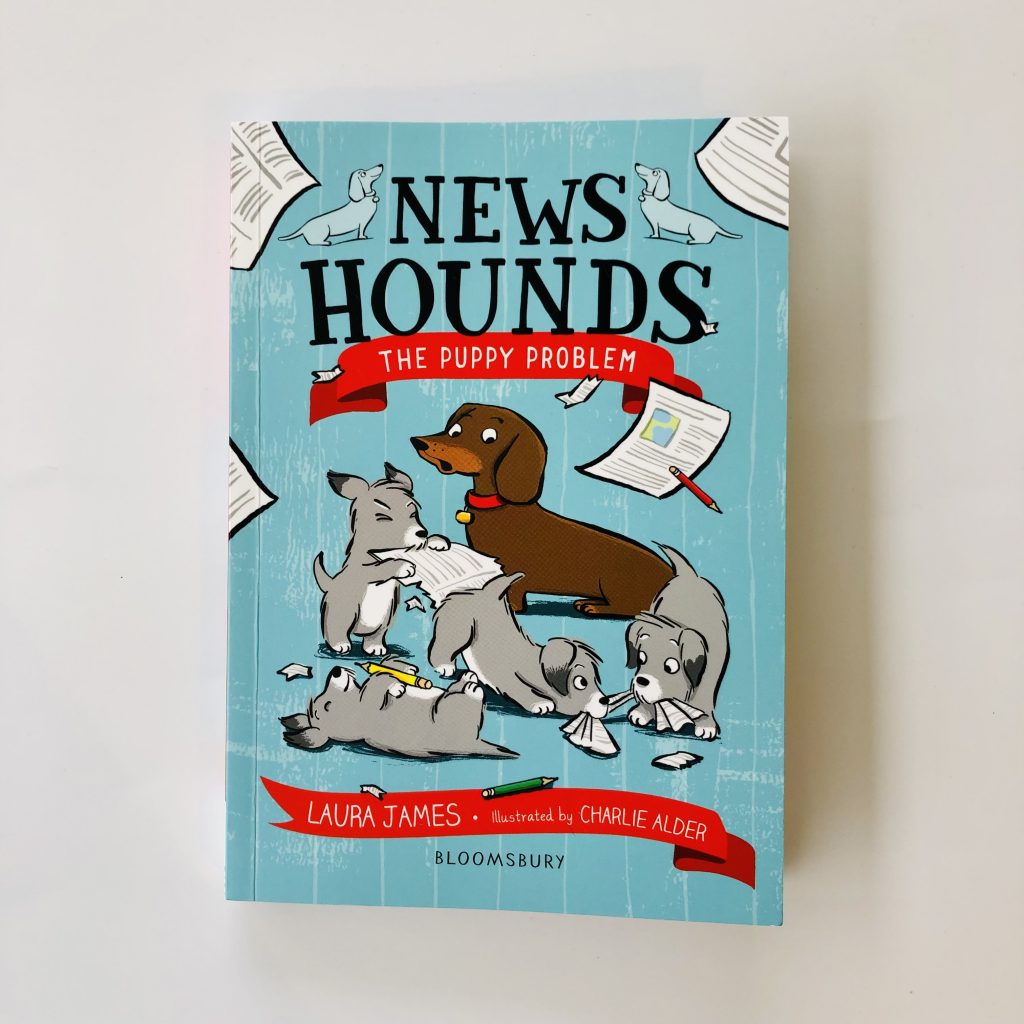 Today I am rounding off the blog tour for News Hounds: The Puppy Problem. Gizmo, a clever city dachshund, moves to a village called Puddle with his journalist owner. He initially finds country ways rather strange, but after meeting his new K9 neighbour Jilly, he starts to settle in to his new life. When he realises that Jilly's pups are about to depart to pastures new, far away from Puddle, he springs into action to help his new friend!
To be honest, I don't think you can ever go wrong with Laura James' stories. With cracking series like Pug and Fabio Flamingo under her belt, this entertaining and funny first book in her new News Hounds series is yet another winner – clever dogs solving problems, what's not to love? This time, Laura has teamed up with Charlie Alder, whose bright, expressive illustrations and chapter headers are a triumph and a perfect match for this 'paw'some read. I love the little summaries of each of the 6 K9 characters inside the front and back covers (a neat way to help young children to remember who's who) and I like that towards the end of the story, we are given an insight into how their differing qualities and interests will play a part in the future success of The Daily Bark!
Aimed at readers aged around 5 – 7, News Hounds is imaginative and well-paced and has themes of friendship, kindness and teamwork. I think that children will fall in love with the series regardless of whether they are dog lovers or not – particularly when they spot the signs stuck to Gizmo's bottom ?. I'm definitely looking forward to finding out what the clever hounds get up to next.
A big thank you to Kaleidoscopic Tours and Bloomsbury for inviting me to take part in the tour and for my gifted copy of this super story.