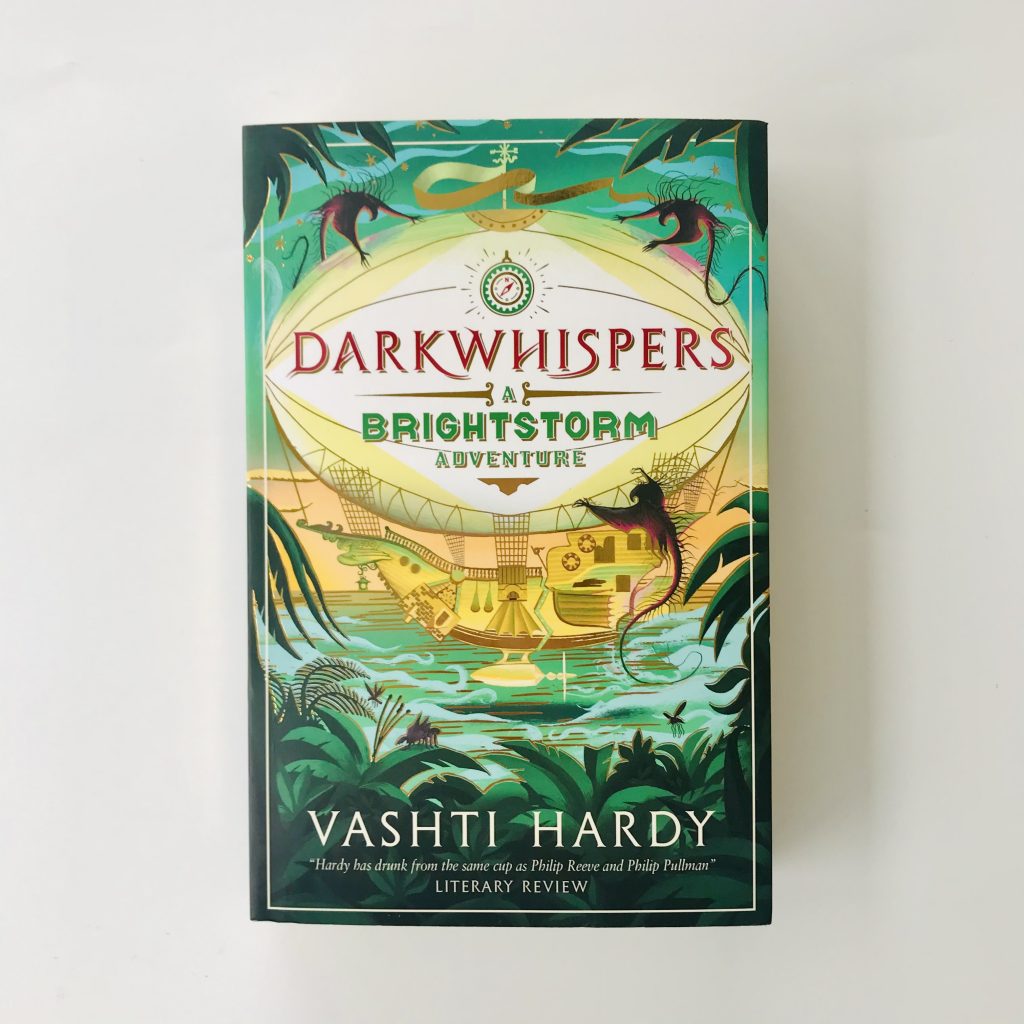 Does anyone else suffer from the phenomenon that is the TBR (To Be Read) black hole? I was so excited to read this sequel to Brightstorm that I had it on pre-order: it arrived on publication day last year, was placed on my TBR trolley (which is now a TBR cupboard ?), and then got sucked into the black hole, not to be seen for an age ?‍♀️. I really do need to get a grip…
Darkwhispers is just as brilliant as Brightstorm (synopsis in the photo above), in fact, it might just edge it for me. It's another action-packed adventure for readers aged around 9/10+ with stereotype-busting characterisation, rich, descriptive text, inventive world-building and plenty of heart. The pacing of the story is spot on: fast enough to keep the excitement flowing but with enough space to allow you to soak up the atmospherics. I love the stunning cover and the decadent, 'map-officionado' double treat: a double-spread map and a cover flap map!
If you are on the hunt for interesting educational activities at the moment, then this is an absolute winner as Vashti Hardy has created a stack of fantastic, free, school-quality resources for UK years 5 and 6 to link in with the story – as she has for some of her other stories, too – on her website (www.vashtihardy.com). While I know that the author has other books in the pipeline, I really hope there's more to come from this bold, creative series in the future. It's truly fab.