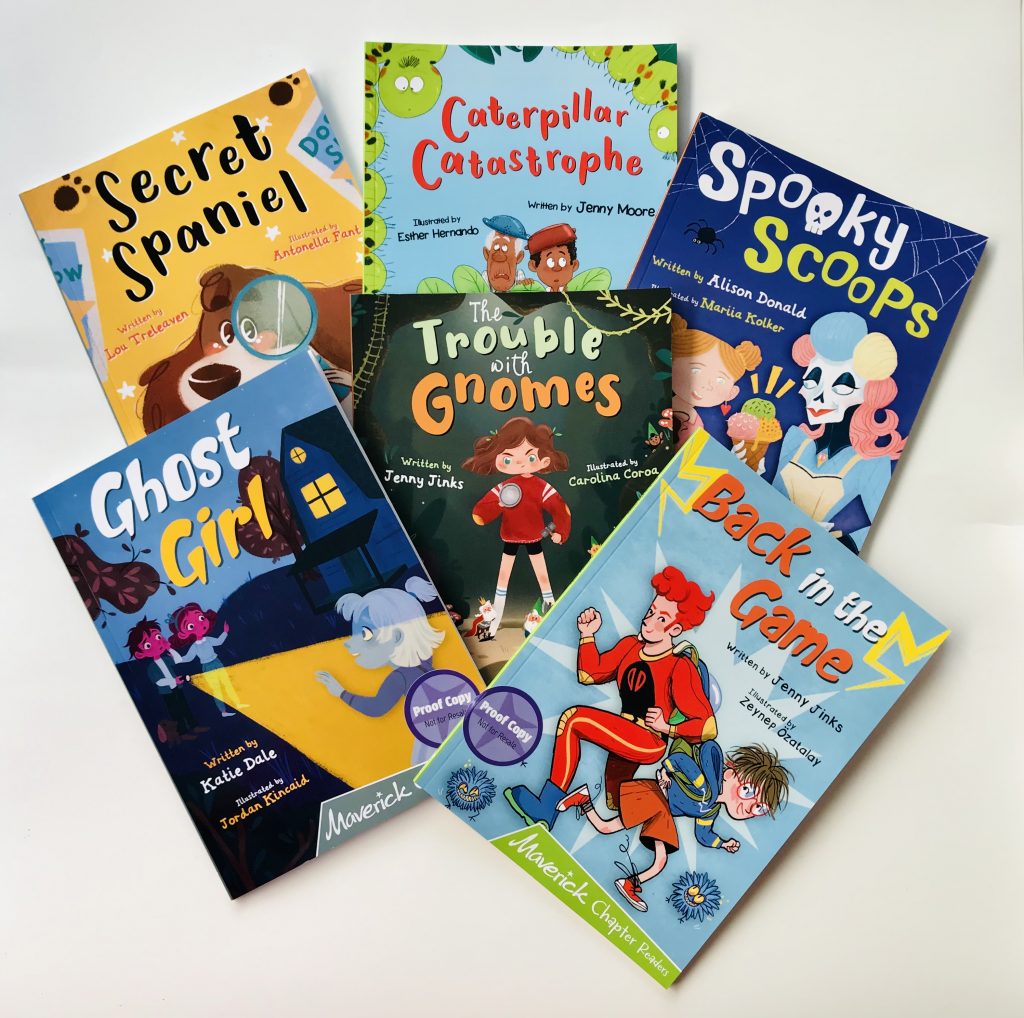 We have been big fans of Maverick's Early Reader book-banded scheme for a few years now, and so we were thrilled when the lovely Kate at Maverick asked if we would like to have a look at their new range: Maverick Chapter Readers. These books follow on from the Early Readers and have been banded in line with the UK Institute of Education's colour-banded scheme, covering bands Lime, Brown and Grey (levels 11 -13).
As the title suggests, these are chapter stories that act as a stepping stone between early readers and junior fiction, and the first few were published last month. They have been approved by educational experts, have an easy-to-read font that decreases with each book band and chapters that are short enough to cater for differing levels of reading stamina. There's also a useful discussion section at the end of each story to help consolidate understanding. What really raises the game with these, though, is the outstanding storytelling and the vibrant, plentiful illustrations. These are stories that kids want to read: ghouls, time travellers, gnomes, super heroes, gamers, K9 investigators, rapping gardeners, mutant caterpillars – highly-visual, interesting tales, with a diverse cast of characters, that excite and capture the imagination. They are books to be enjoyed and that encourage children to read for pleasure which, in my experience, is one of the key ingredients in raising readers.
I also find a good 'quality' check of book-banded readers is to see how older children react to them. Both of my children, who are now in junior school and read a mix of junior fiction and middle grade stories, zoomed right in to these when they saw them on my desk. After some obligatory squabbling as to who had first dibs on what book, they magpied away all 6 books between them and have both since independently spoken to me about how much they enjoyed the stories. Neither of them saw these as 'school readers' and I've even been asked when the next books are coming out. It just shows that great stories are great stories, regardless of who they are aimed at.
Thank you, Maverick, for the gifted books – they get a massive thumbs up from us.