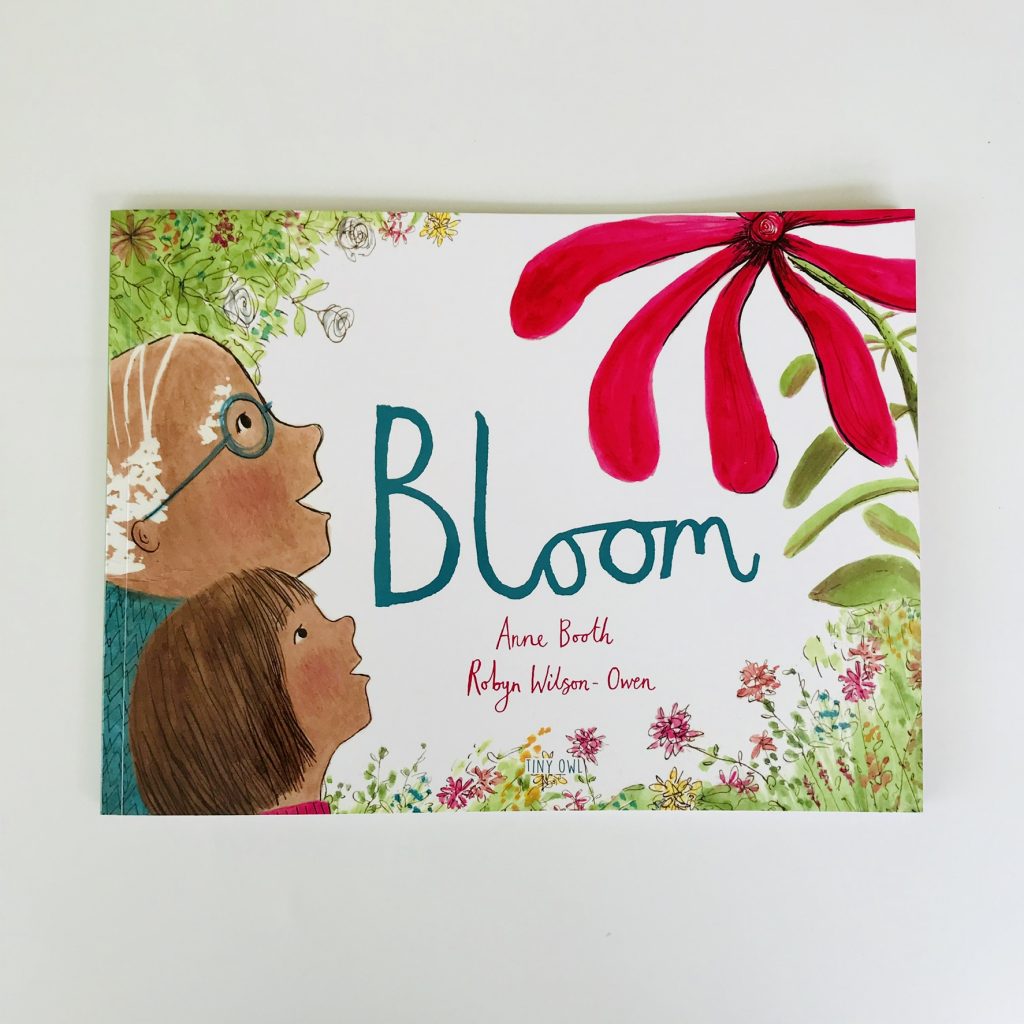 Published earlier this month, this is such a lovely picture book about the power of words and kindness.
A little girl enjoys talking to a beautiful flower, which grows in a garden near her school. One day, the garden's grumpy owner shouts at her to stay away and so she stops visiting. The consequence of this, however, is that without its daily dose of kindness, the flower refuses to bloom. The man initially struggles to understand why this is and blames everyone but himself for the problem. In desperation he seeks the little girl's guidance and suddenly everything becomes clear…
Illustrated beautifully with a constrasting palette of bright and muted shades, the story is perfectly crafted to help young children understand that kind and loving words have a huge positive impact on mental wellbeing, and that everyone can easily spread such kindness and positivity by speaking and acting in a similar way. Messages like these are so important – not just for children, but for adults too. I'm sure many of us are guilty of speaking sharply or unkindly at times due to how we are feeling inside, often without thinking of the demoralising effect it can have on others. The book reminds and inspires us all to do better (I know that I certainly need to…).
Bloom
Author: Anne Booth
Illustrator: Robyn Wilson-Owen
Publisher: Tiny Owl Publishing
ISBN: 9781910328446
Paperback: 32 pages