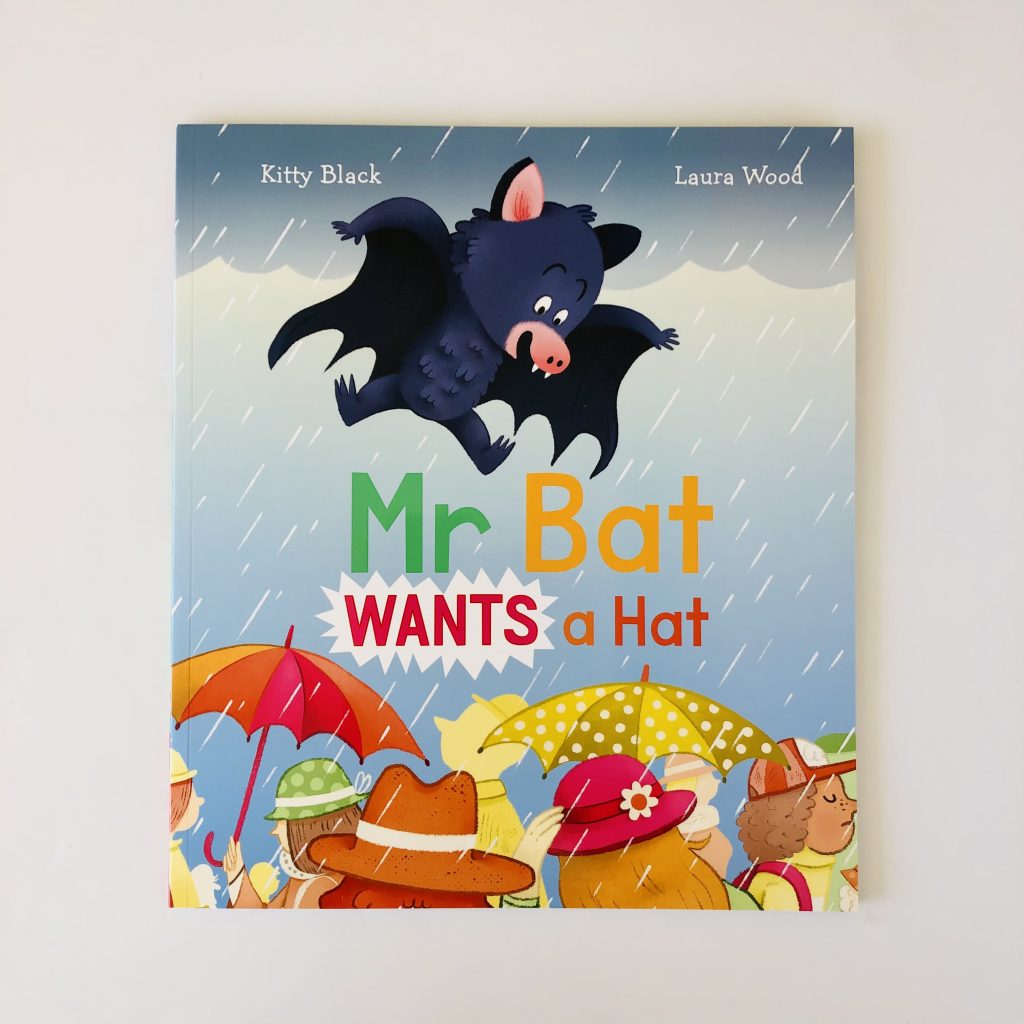 Until I read this book I had no idea just how much I needed Mr Bat in my life. He reminds me of my loopy dogs with their 1000 faces of spaniel – who knew that bats were so expressive?!
These joyous illustrations perfectly complement this fabulous and funny story about a bat who REALLY wants a hat. After a couple of false starts, a pink, glittery one catches his eye and he swoops down to pinch it, not caring at all that it belongs to someone else. He initially has no qualms whatsoever about his decision and is really quite pleased with himself! However, thankfully, his conscience eventually kicks in and he returns the hat to its rightful owner, who rewards Mr B with a little sartorial gift as compensation. It's a really lovely story for helping children to understand that actions have consequences and that it's important to do the right thing, even when we really don't want to. That said, looking at Mr Bat's expression on the last page after spotting a pair of roller skates, I'm not totally convinced that he himself has taken these life lessons on board ?!
A big thank you to Lily at New Frontier Publishing for sending us a copy of this brilliant book – the pictures alone have really raised my spirits today ?.