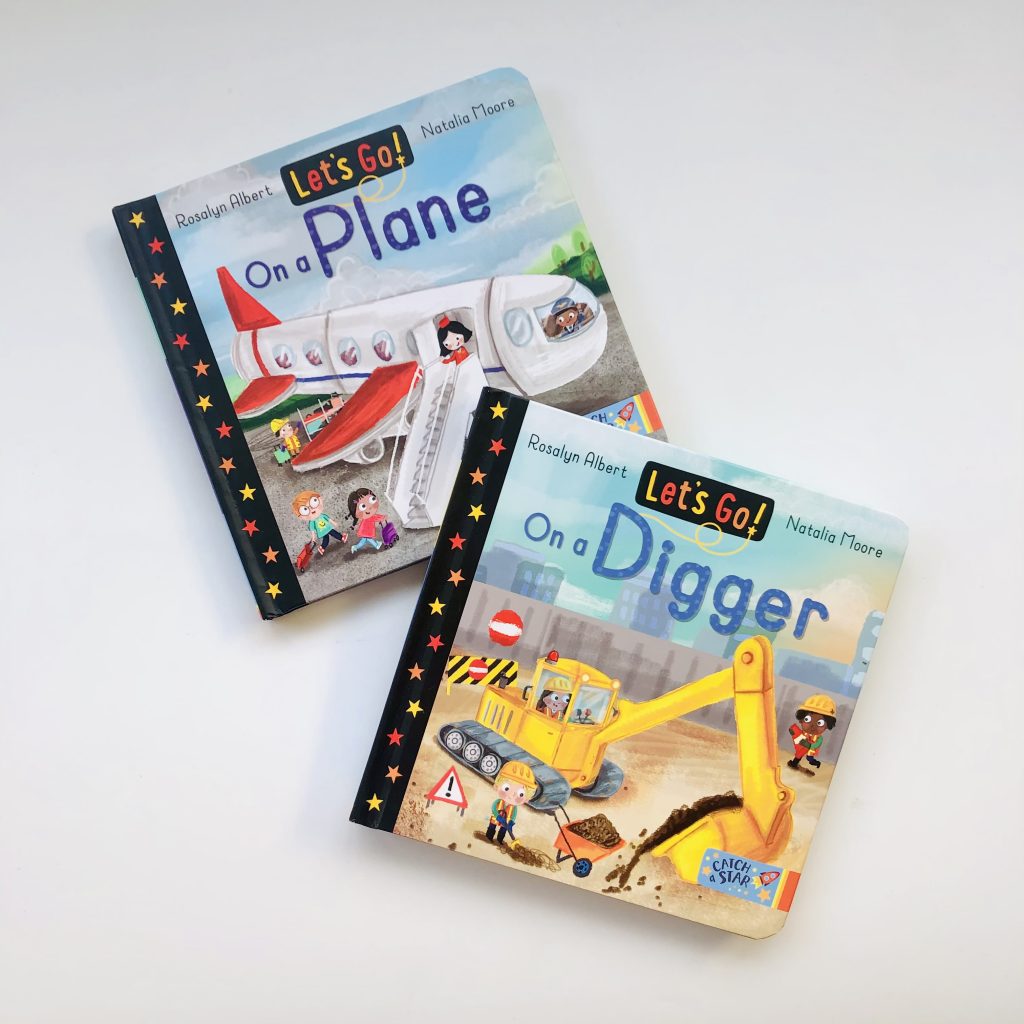 One of the things I was looking forward to most when I was pregnant for the first time was being able to read to my baby and hopefully pass on my love of books right from the start. Well, my daughter soon put paid to that idea as she would scream merry hell if we tried to sit down to read her a story! However, my son was more obliging ? and used to love nothing more than snuggling in with a book. Once he moved past the baby stage, if the book had a vehicle on it, it was a definite winner and so he would have absolutely loved these brilliant board books, which make up part of the Let's Go series from Catch A Star, an imprint of New Frontier Publishing (see the others in the series below).
They're basically everything you would want in a board book: rhyming text, bright and bold illustrations, characters with differing skin tones and hair colour and not a stereotype in sight. They are the right size for small hands and also for transporting around to keep kids occupied when out and about. Plus – and probably one of the most important things – they are robust enough to withstand their inevitable alternative use as a teething device! They are fab little books, which (almost) makes me want another wee one to share them with.
A big thank you to Lily at New Frontier for sending these books to us to enjoy.