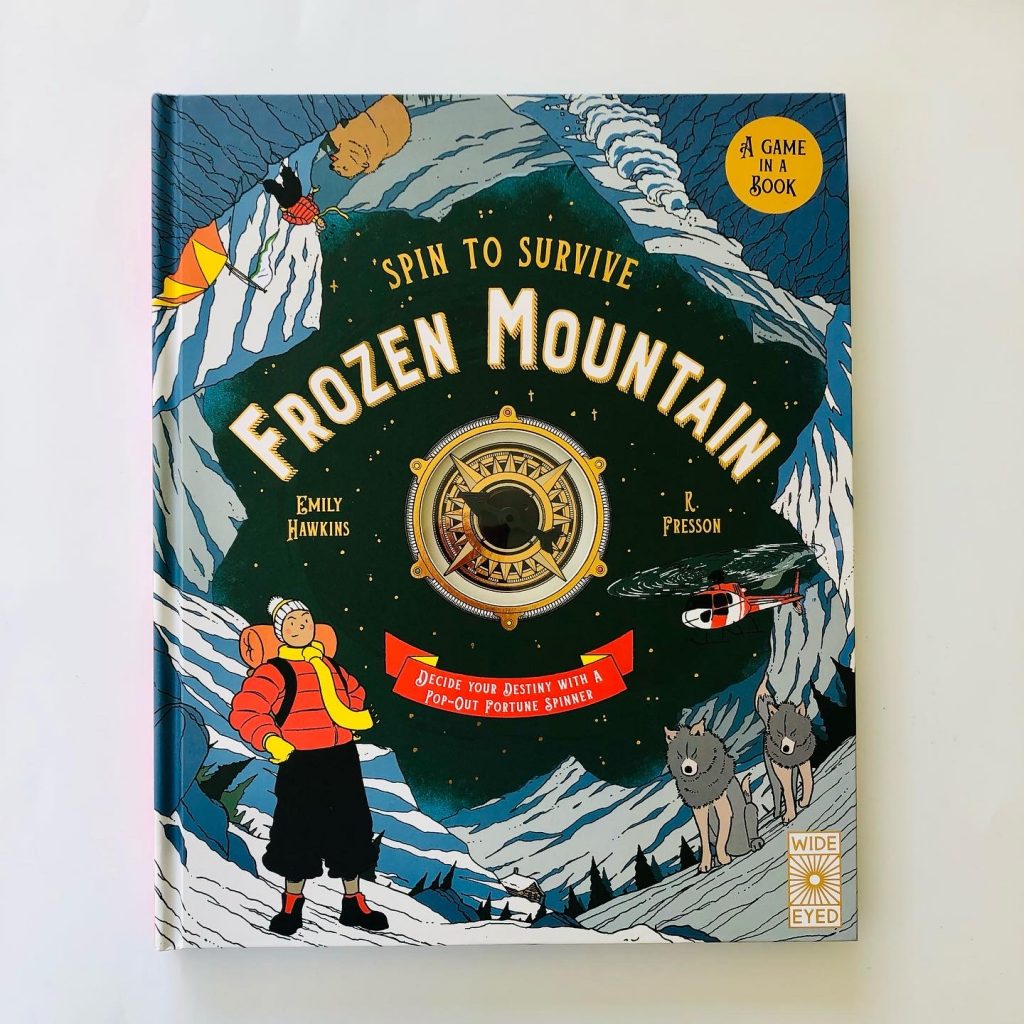 My son is a fan of both interactive books and non fiction, and so purchasing this brilliant hardback was a no-brainer when I came across it in our local indie.
After making an emergency landing in the middle of the mountains and no idea where they are, readers have to decide both which route to take and which dangers to face in order to get to safety, with bad decisions potentially leading to disaster. Will they manage to make it out of the mountains alive?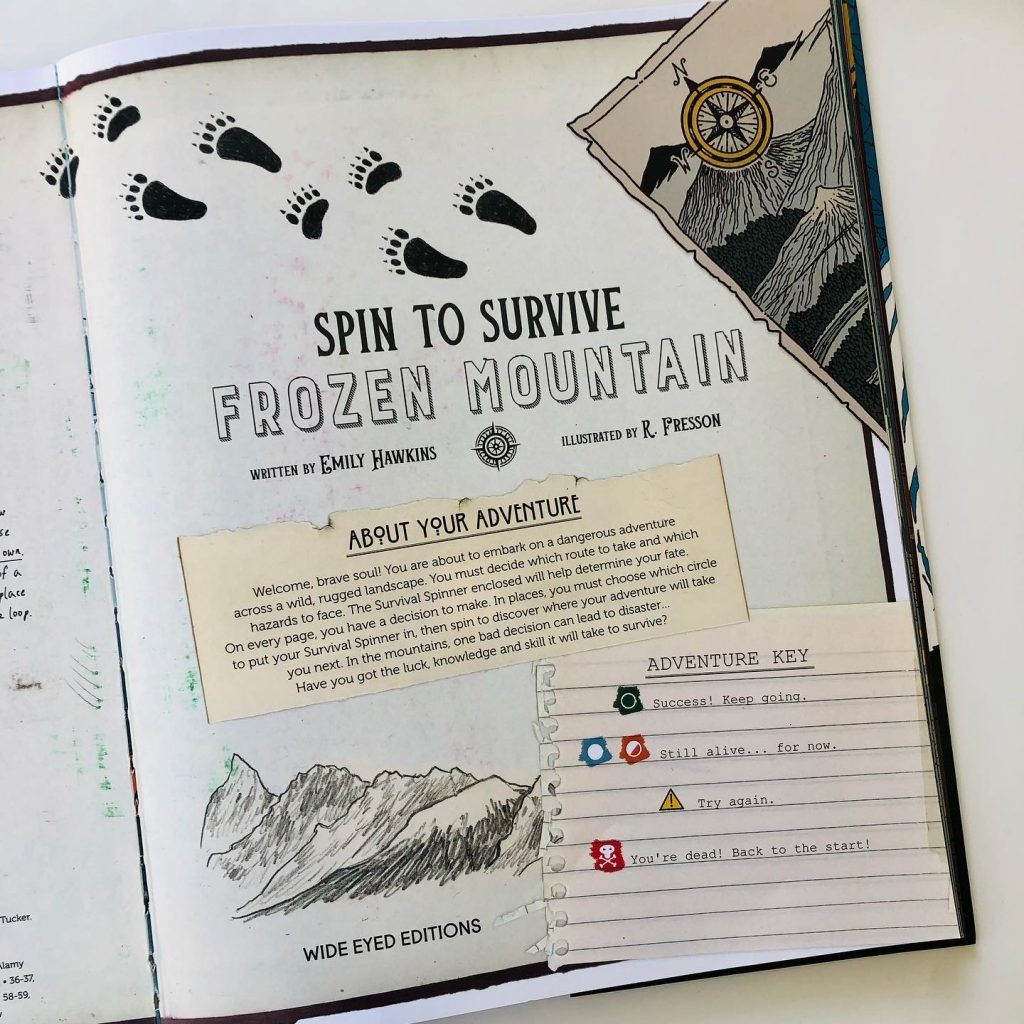 The adventure-packed book has different options so readers can choose their own path at each stage; however, the success of each decision comes down to chance through the use of the fortune spinner, which is included with the book and makes the adventure much more exciting as a result. Whilst hopefully heading towards civilisation, there are loads of survival techniques for readers to learn about on the way, including distress signals, navigation, judging distances, making a snow hole and dealing with hypothermia.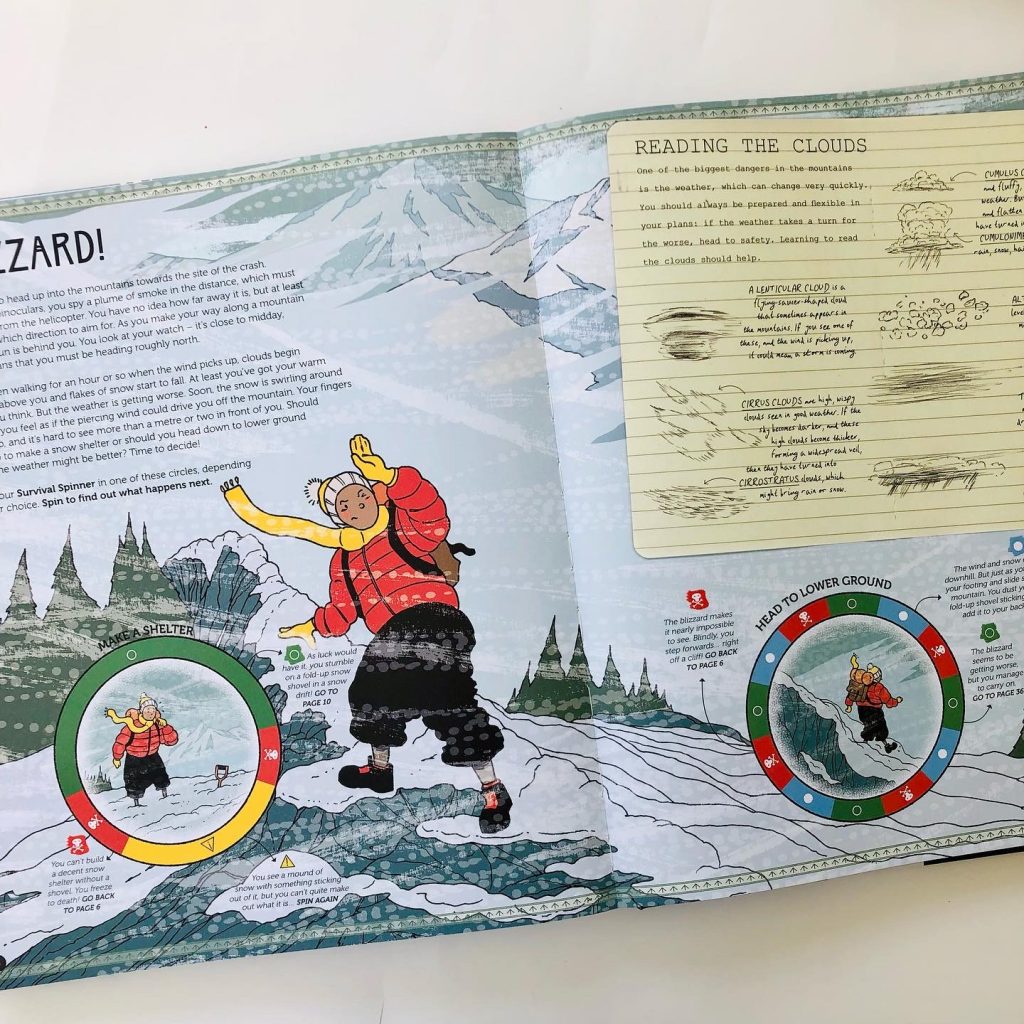 We've had great fun with it, and the element of chance means that you can experience the adventure as many times as you like with a different result every time. It's fun, engaging and by popular demand has been added to our 'evening entertainment' pack list for our summer staycation…