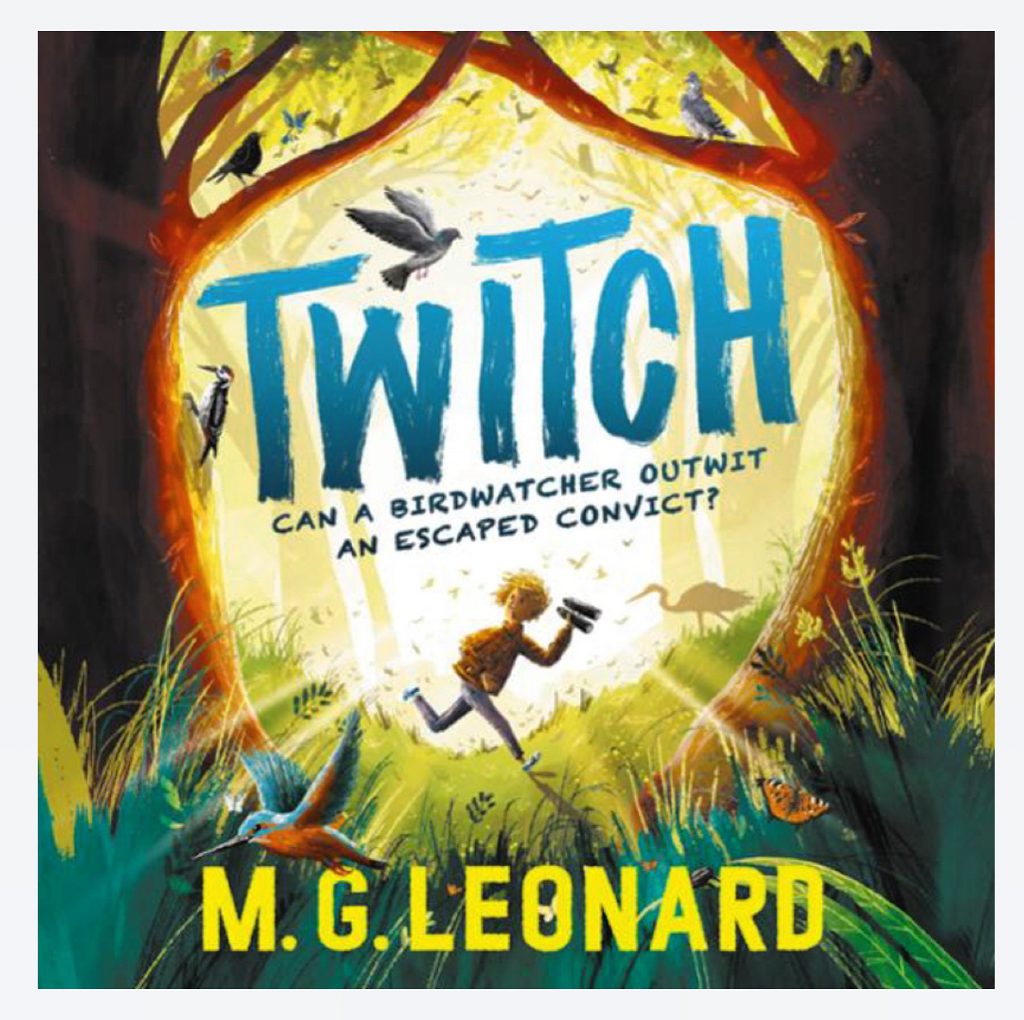 We've been ratcheting up the miles over the past week, and while we often listen to audiobooks to help while away the time, I always struggle to find a story that both kids enjoy as they have such different tastes in literature. I absolutely struck gold with this, though, as both of them were absolutely riveted from start to finish (as was I!).
Twitch has 3 pet chickens, 4 pigeons, swallows nesting in his bedroom and a passion for bird watching. On the first day of the summer holidays he arrives at his secret hide to find police everywhere. A convicted robber has broken out of prison and is hiding in the woods. Can Twitch use his talents for birdwatching in the hunt for the dangerous prisoner and find the missing loot?

This book has such a genius, inventive and exciting plot. Indeed, it generated so many discussions that we at times had to pause the story so that we could chat without missing any of the tale. Another big bonus is that it was narrated by the author herself, so you know that the characters sound exactly as she imagined them when she wrote the book. As you might expect from the title, there's loads of interesting facts about our wonderful feathered friends, linking neatly to conservation and caring for the planet, along with touches of humour that made us all smile and laugh out loud and a powerful friendship theme. I think it's fair to say that it's one of our favourite middle grade (age around 9 -12) books of the year – brilliant, brilliant stuff.
Twitch.
Author: M G Leonard
Cover Art: Paddy Donnelly
Publisher: Walker Books